Applying makeup isn't supposed to be rocket science. Once you've found your skin tone's perfect foundation match, the lip color that makes your teeth a tad whiter and the perfect blush placement to make your skin look glowing, doing your own makeup should be a breeze, right? That's what we thought too—until we turned a certain age and pesky things like dark spots and crow's-feet started showing up on our skin. Should our makeup change as we grow older? How do I conceal fine lines and wrinkles? And how do I reapply my sunscreen without ruining my makeup?
To get answers to our most pressing makeup questions, we sat down with Los Angeles-based celebrity makeup artist and spokesperson for REN Skincare Lucy Halperin. Here, she answers 10 of the most frequently asked questions about makeup, camouflaging signs of visible aging and the best way to cleanse your skin at the end of the day.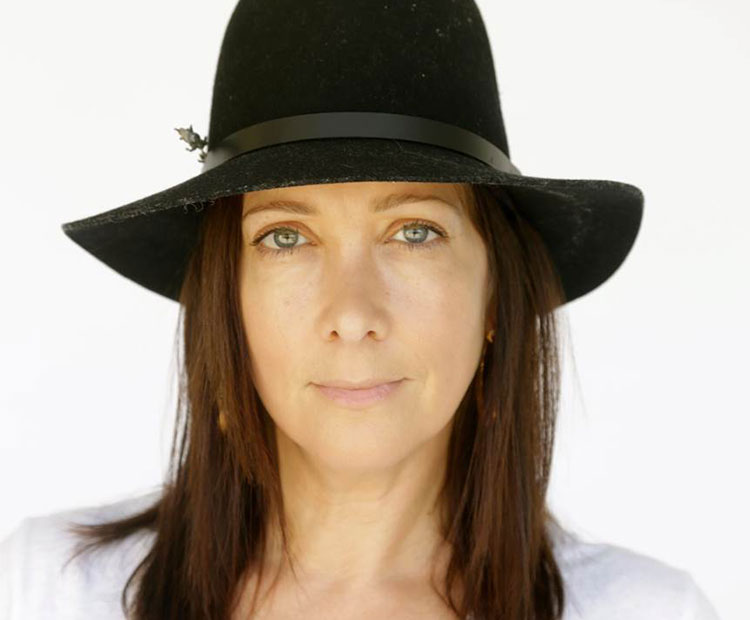 Celebrity Makeup Artist Lucy Halperin
1. What are the worst makeup mistakes women over 40 commit, and what should they do instead?
Nowadays, 40 is not old, and most women that age have great skin. So, as long and they don't wear too much shimmer and glitter, they shouldn't worry too much! Besides, mistakes in makeup can occur at any age.
2. What's the best way to cover up skin concerns, such as wrinkles, with makeup?
Less is more. It's really about putting on a good moisturizer base first to make skin soft and supple. I've been using the new Beauty Shot Instant Brightening Eye Lift all the time. It's a great first step before moisturizer to add a slight highlight to the cheekbones and eyes and reduce caking.
3. I have 5 minutes to do my makeup. What can I do that would make the most difference?
If you only have 5 minutes to do makeup, concentrate on one area. Lipstick can change the face dramatically, or add more mascara to darken the eyes.
4. My foundation always looks cakey. What am I doing wrong? 
Probably putting too much on and not blending it enough. Also, you always need to use a good moisturizer before applying foundation. A good moisturizer is key to properly hydrate and smooth the skin. I would recommend REN Evercalm Global Protection Day Cream. It makes your skin baby soft and creates the perfect canvas, whether you're applying a foundation or CC cream.
5. Is there a proper order for applying makeup? What is it?
Start with a cleansed and moisturized face. I love REN No. 1 Purity Balm: It's great for removing makeup, dirt and oil while also conditioning the skin and even lashes. For makeup, there really is no order, but go with lighter colors first. Then you can always add.
6. What are the 5 beauty products every woman should have? 
Cleanser, moisturizer, mascara, tinted moisturizer with SPF and a lipstick and you're set to go!
7. Which makeup products should women splurge on the most? 
I think nowadays there are great brands for very competitive prices. Expensive isn't always the best.
8. How do I apply sunscreen with my makeup? And what's the best way to reapply once I have my makeup on?
When I put on sunscreen, I always put it on a freshly cleansed and moisturized face and let the product set to the skin before I apply any makeup. Nowadays, a lot of bases contain sunscreen, so it makes the application an all-in-one process. You can always reapply by patting it gently on your face so you don't smudge any makeup. You have to be especially careful around the eye area.
9. What's the one skin care product you can't work without?
I change all the time because I try out new products constantly, but I love the new Flash Defense Anti-Pollution. It's a great, easy way to defend your skin against today's pollution, and it feels really refreshing. It also doubles as a great makeup setting spray. A tip is to keep it in the fridge for hot days!
10. How important is a great skin care routine to how good your makeup looks? Any skin care tips or product recommendations?
Skin care is massively important. You need a clean base to for the makeup. A quick 3-in-1 easy makeup remover that will also tone skin is REN 3-in-1 Cleansing Water. If the basics aren't right, the rest won't look its best! My top tip is always blend: Step back from the mirror one foot and take a look at all angles to make sure your makeup is well blended.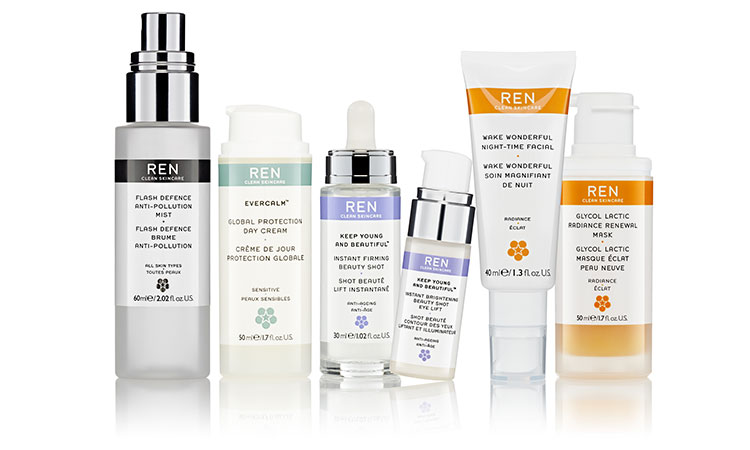 READERS—Got other makeup questions? Share them with us in the comments section below!