Whether you're experiencing brittle nails, damaged cuticles, peeling due to acrylic products or UV gel manicure—or whether you just want your hands to look a bit more polished sans nail polish—it's always a good time to treat your nails to a much-deserved TLC.  Up ahead, we've outlined our top five tips to grow longer, sexier and stronger nails. The best part? You don't have to go to a nail salon for any of these; you can do these steps right in the comforts of your home.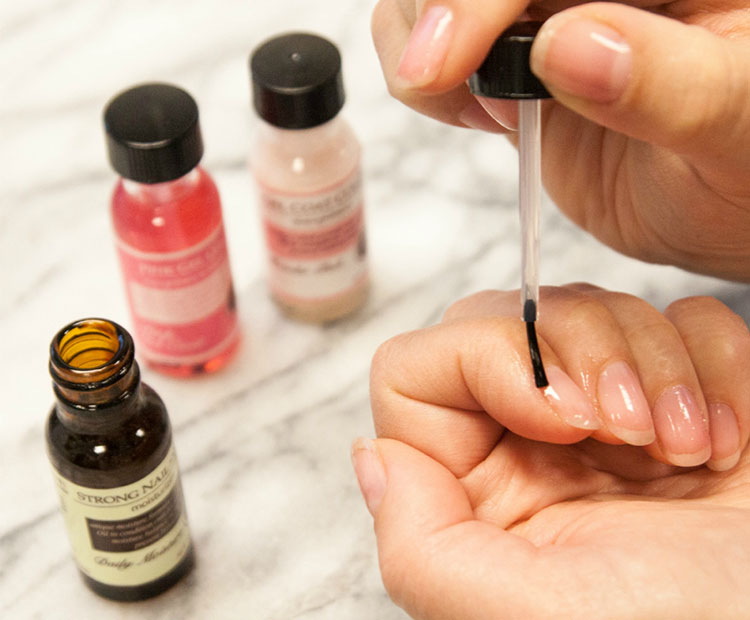 1. DO: Moisturize Your Nails
The first tip to longer, stronger nails is healthy cuticles and flexible nails. Beautiful nails are a combination of strength and flexibility, so be sure to keep them flexible by conditioning with a healthy oil treatment rich in jojoba oil, like our Daily Moisture. Apply to your cuticles, nail beds and behind your nails every day. And be sure to include the edges of your nails—that's where they traditionally break because they get dry and brittle.
2. DON'T: Use Your Nails as Tools
Unfastening a key ring, scratching off a price tag or opening a soda can easily damage or break your nails by putting pressure on the weakest part of your nail, the tip. So avoid contributing to peeling and breakage by using tools to help you open, scrape or peel anything you need. Your longer, stronger nails will thank you!
3. DO: Nourish Your Nails With Keratin
One great tip is to help your nails grow by enriching them with keratin protein (the main protein that makes up your nails) so they can grow long and strong. Keratin seals in moisture and nutrients to nourish and condition nails. Applying a keratin-rich formula once a week, such as our Pink Gel Coat or Gel Coat will instantly strengthen, seal and protect your nails. We often refer to them as a "suit of armor" for your nails, and once you've experienced them you'll understand why!
4. DON'T: Pick at Chipped Nail Polish
Resist the urge to pick at chipped polish, which often removes the top layer of your nail bed and results in a weak base for your nails. It helps to apply a hydrating base coat and topcoat, like our multitasking Manicure Booster, which helps the polish adhere to your nails so that it chips less. If it chips less, you're less likely to pick at it and further damage your nails! And it also works as a topcoat to keep your nail color lasting even longer. Manicure magic.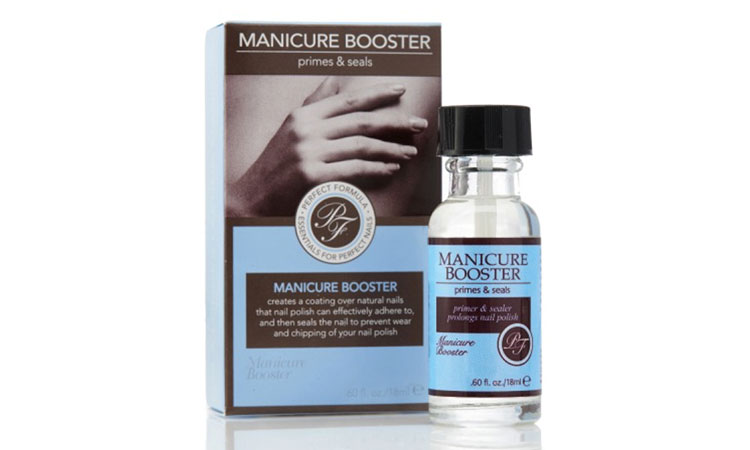 5. DO: Maintain a Healthy Diet
A time-tested health and beauty tip is to drink lots (and lots) of water. Hydration is the key for beautiful skin, hair and nails. It's best to drink your water throughout the day. Add a slice of lemon or lime to make it interesting. I like to include a cup of herbal tea to my daily hydration as well. And eating a balanced diet that includes plenty of protein can also help improve your nail health.
I hope these nail tips help you achieve your own longer, stronger, more beautiful nails!