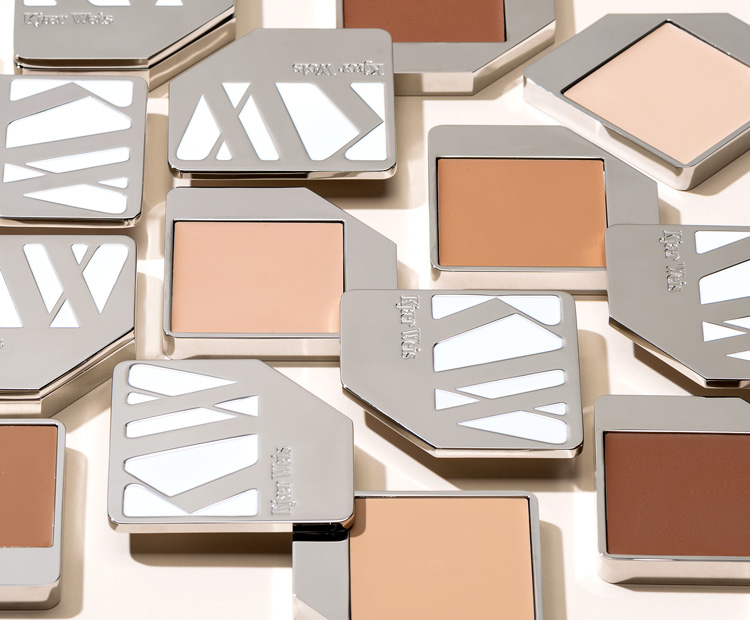 If you're someone who uses foundation to help your complexion look smoother and more even-toned, you probably care just as much about how your skin looks underneath. That's why many of us are becoming increasingly ingredient-conscious when it comes to the makeup that sits on our skin all day.
When shopping for skin care, 50% of consumers look for products that are all-natural or free of synthetics, and many have begun to approach their makeup bags with the same preference—for good reason.
"I think in general, there has been more and more research showing less is more. When more preservatives are used, the chance for reactions (irritant or allergic) tends to increase," explains NYC-based dermatologist Dhaval Bhanusali. "The issue is that 'natural' is somewhat poorly defined and doesn't always guarantee the products are worth using."
The best way to make the right choice for your skin is to familiarize yourself with what words like "clean," "natural" and "non-toxic" really mean. The good news? The latest crop of best natural foundations are made with good-for-skin ingredients; designed to perform better—and leave skin more flawless—than ever before.
What Makes a Foundation Formula "Natural" or "Clean"?
A foundation formula classed as 'natural' or 'clean' is by definition a product that contains a majority of ingredients that are not synthetic – such as parabens and phthalates
Natural formulas can be named as such as long as they contain at least some natural ingredients – i.e. those that are not chemically produced – but many still harbor up to 30% synthetic additives
Clean formulas, on the other hand, are often used to describe those that do not include potentially harmful or irritating ingredients – or simply formulas that are not tested on animals
Confused? We were too – so you should know that when it comes to natural and clean cosmetics, there are currently no regulations set forth by the US Food & Drug Administration (FDA) – which means that each brand can choose to define these terms differently.
For example, one brand might choose the term "natural" to mean no synthetic ingredients, while another might use some synthetic ingredients but avoid major ones
Certifications are also somewhat murky – as cosmetic chemist Ginger King explains, "In cosmetics, there are Ecocert and COSMOS—both are European standards, not from the US FDA. But even [products that comply with] Ecocert or COSMOS can still allow 5% synthetic materials"
At Dermstore, our Natural label indicates that 50% or more of a product's ingredients are derived from a natural source, excluding water. For more information on clean vs. natural products, check out our guide to 17 of the most common labels on your beauty products (and what they really mean).
Ingredients to Look for in Natural Foundation
You don't need an MD to tell you that you it's smart to be ingredient-conscious when it comes to the makeup that covers your skin all day. For at least 50 percent of consumers, that means looking for skincare products that are "all-natural" or free of synthetics. But what, praytell, does that mean when it comes to eyeballing ingredient lists?
Simple: Look for ingredients such as jojoba oil, rosehip oil, and marula oil derived from a natural source, says Dr. Garshic. While you're skimming the ingredient list, look out for preservatives, parabens, mineral oil, and other chemicals adn ingredients that aren't natural. And hey, there's no shame in Googling if you just don't know what you're working with.
Luckily, there's an even easier rule of thumb. "I think in general, there has been more and more research showing less is more," says Dr. Bhanusali. In other words, opt for shorter ingredient lists with more familiar ingredients and you'll be on the right track.
Best Natural and Clean Foundations to Try Now
If you're interested in trying out clean or natural makeup, foundation is the perfect category to start with – in fact, it's the ideal makeup for beginners to cause minimal aggravation to potentially sensitive skin. Here, we outline the best clean foundations containing natural ingredients and highlight what makes each formula so great.
Buy now

with Dermstore

This vegan cult-favorite clean foundation proves that natural ingredients and high performance can coexist. The weightless formula is powered by natural skin boosters like rice hull powder to absorb oil and fermented algae extract to help defend skin from the effects of pollution and environmental stressors. And all three dozen-plus shades are free of fragrance, gluten, mineral oil, parabens, phthalates, sulfates and talc.

Buy now with free delivery