One of the most common things I hear in my medical practice is how hormones affect the way my patients look and feel. This is no surprise given that mood, metabolism and physical appearance are all affected daily by a woman's hormonal status. From the teenage blemish phase to aging skin—the ebb and flow of estrogen, in particular, has a key effect on the way we look. In looking for solutions for my patients and myself, I depend on a fabulous group of molecules found in nature that mimic the good things about estrogen, but with no risk—phytoestrogens. Through diet and topical applications, these amazing molecules have numerous benefits. I love sharing this little-known secret with my patients, and it led me to write a book on hormonal balance and to develop a skin care line to address the infrequently discussed but universal challenge—hormonal vitality!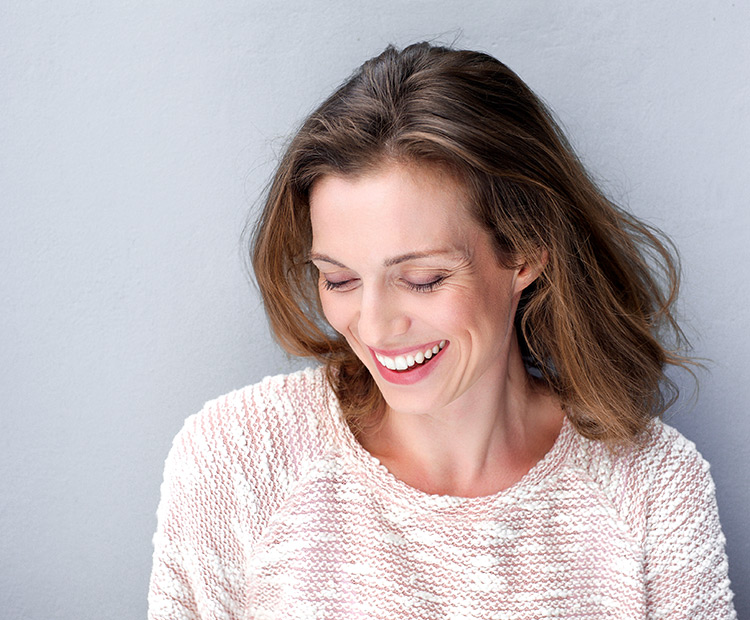 What Is a Phytoestrogen?
Plant estrogens, known as phytoestrogens, offer a safe, natural solution to the challenge of declining estrogen for women, a phenomenon now referred to as "hormonal aging." Phytoestrogens are small molecules similar to estrogen, but are derived from the reproductive parts of many plants, such as the seeds of grapes, soybeans, red clover, flaxseed and several nuts and berries. While it has long been known that these nutraceutical foods are good for overall health, there is scientific evidence that many types of phytoestrogens, applied topically, offer multiple amazing benefits in the fight against aging skin. Below are just some of them.
1. Their small molecular size can be easily absorbed through skin.
Unlike many anti-aging skin care ingredients, phytoestrogens are tiny molecules and have a delivery system already built into the skin. Receptors for these molecules are in both the dermis and epidermis, and the phytoestrogen molecules activate the skin-cell machinery to generate the elements of healthy, glowing skin.
2. They boost your skin's repair system.
Studies show that by activating receptors in skin, these plant-derived molecules activate the fibroblasts, keratinocytes and other skin cells to make collagen, boosting the repair of skin and improving skin quality.
3. They make you look more radiant almost effortlessly.
These natural molecules boost the production of hyaluronic acid, the substance that gives skin its water-holding capacity. In this way phytoestrogens can inspire a dewy glow in skin associated with hormonal balance and vitality.
4. They help delay sagging skin.
Phytoestrogens have been shown to increase the production of the often-overlooked molecule elastin. Elastin and collagen are the key building blocks of healthy connective tissue, and elastin is what gives bounce back to skin, allowing facial expression without sagging or loss of tone.
 5. They calm your skin.
Phytoestrogens have a calming effect on skin, suppressing blemish and balancing sebum production to lessen inflammation and irritation. Some experiments have shown them to be prebiotics, a powerful anti-inflammatory boost mechanism to balance skin.
6. They are great free radical scavengers.
Estrogen is an antioxidant, and so are the plants that mimic it. While not all antioxidants are phytoestrogenic (e.g., vitamin C is not a phytoestrogen), all phytoestrogens are free radical scavengers, and this is another mechanism that adds to the anti-aging arsenal of these molecules.
7. They help protect your skin from sun damage.
Multiple scientific references illustrate the photoprotection of many phytoestrogens. Genistein, derived from nuts or soy, is one of the most studied phytoestrogens, and there are multiple published medical studies illustrating this effect.
8. They reduce and help prevent dark spots.
Unlike estrogen, phytoestrogens are tyrosinase inhibitors and suppress melanin, reducing age spots and brightening skin. The result: glowing, bright, even skin.
9. They suppress unwanted body hair.
Soy isoflavones and other phytoestrogens are known to mimic the tendency of estrogen to reduce the color and thickness of leg and body hair. Facial hair increases as estrogen declines in women, and phytoestrogens can reduce the size of the facial hair follicle while, just like estrogen, having the opposite effect on scalp hair—actually stimulating it.
What other skin care ingredient can boast so many benefits? I refer to the effects of phytoestrogen as the "Venus Effect," leading me to create VENeffect, an entire line of skin care powered by phytoestrogens to inspire our skin to glow as it does at peak hormonal vitality. There is much to be gained in understanding the beauty in our hormones—and many tools to live better in that knowledge.
READERS—Was this article helpful? Would you incorporate phytoestrogens in your skin care routine? Share your thoughts with us in the comments section below. Or, keep scrolling to discover VENeffect's entire line of skin care products.