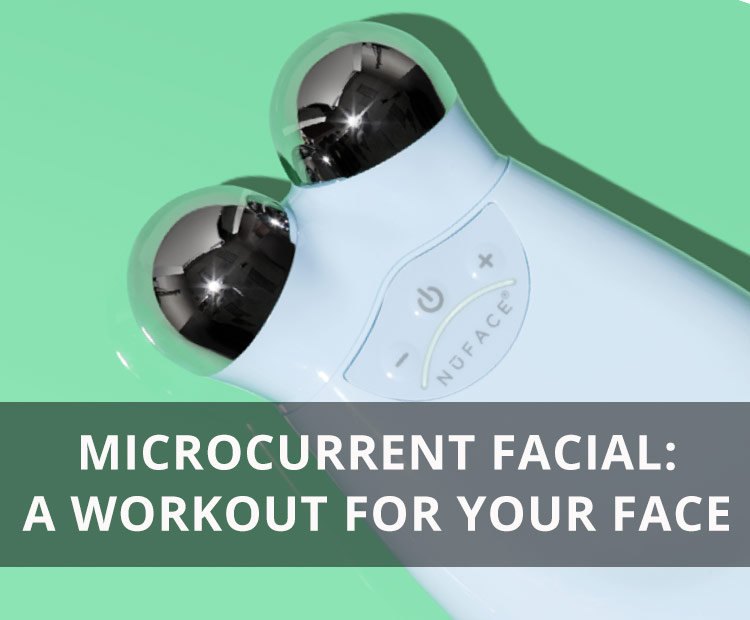 Looking for a way to give your 57 facial muscles a workout? Consider microcurrent therapy, one of the most effective means to quickly firm and tone sagging skin. Here, dermatologists Gary Goldfaden and Marina Peredo demystify the science behind this so-called "electric facial."
WHY IT WORKS
Microcurrent treatments stimulate facial muscles, causing them to contract while triggering the body to produce adenosine triphosphate (ATP). "ATP is in charge of collagen and elastin synthesis," explains Dr. Goldfaden. "Microcurrent has been proven to increase the body's ability to make collagen, elastin and increase blood circulation."
"It also accelerates cell repair and production," adds Dr. Peredo. "Microcurrent facials reeducate the facial muscles and restore them to their original state."
WHAT TO EXPECT
"Microcurrent is not a face lift," says Dr. Peredo. "But you will see an immediate but subtle tightening and lifting." Daily use also leads to:
Diminished fine lines and wrinkles
Improved circulation, hydration and skin elasticity
Improved absorption of serums and creams
HOW TO MAXIMIZE IT
Like so many worthwhile endeavors in life, diligence is key. "The principal is the same as going to the gym or to physical therapy—you'll see results and most benefits with regular treatments," remarked Dr. Peredo, who recommends a once-a-week frequency.
If going in for a weekly microcurrent appointment just isn't in the cards for you, consider an at-home device like NuFACE Trinity Facial Toning Device. This award-winning, clinically proven, FDA-cleared hand-held device gives you all the benefits of a microcurrent facial without leaving the comforts of home. If you've got five minutes to sit down and take a look at what's on TV, then you've got five minutes to spend going over your face with this innovative device.
READERS – Have you tried microcurrent therapy? How did it work for you? Share your thoughts with us on the comment section below.