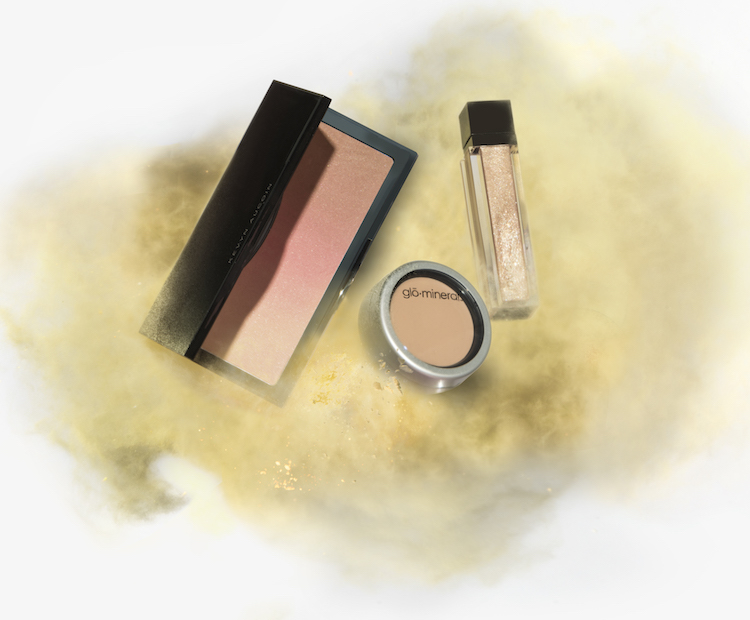 Knowing your skin's undertone removes the guesswork from finding holy grail colors that complement your complexion. YouTube beauty vlogger ellebangs, also known as hairstylist Silvia Reis, and makeup artist Caitlin Picou, show us that finding the right colors for warm skin tones is simpler than you think.
How to Tell If You Have a Warm Skin Tone 
"The easiest way to tell is if your veins tend to look more on the green side," says Reis. "If you have warm skin tones your teeth are normally milky white and you often tan easily," she explains, as opposed to someone with a cool skin tone who will have blue veins and skin that burns easily in the sun. However, keep in mind that someone with very fair skin can still have warm undertones.
Can't quite tell your vein color? If you have a mixture of warm and cool undertones while testing these theories, you may be neutral. "Now if you're neutral you are lucky that you can pull off both. Just not at the same time," Reis tells us. "For example, if you have blue hair make sure not to also wear orange eyeshadow." Blue and orange are opposing colors on a color wheel and clash. Choosing a head-to-toe color scheme (warm, cool or neutral) makes for the most cohesive, eye-catching look.
Think you might have a cool skin tone instead? Get your color recommendations here.
Most Flattering Colors for Warm Skin Tones
Reis gives her recommendations for colors to incorporate into your wardrobe. Here are her picks for your most flattering hair colors, jewelry metals and clothing colors.
Hair Color
The best hair colors for warm skin tones are beautiful strawberry or honey blondes, golden browns or a gorgeous caramel balayage, according to Reis. Think you can't have deep, warm skin and rock blonde locks? Think again! Reis tells us it's not the color of your skin, but rather the tone which determines which shade of blonde you should have. "So, if you have a deeper skin tone, just opt for a warmer blonde and I promise the light golden hues will look gorgeous on!"
Clothing
The best colors to dress warm skin tones richly reflect nature. Go for brown, ivory and yellow-green. Reds, corals, ambers and golds also look stunning. If you are going for a cool-toned look, try warmer versions of cool colors like olive, orchid and violet-red.
Jewelry
Gold glistens against the warmth in your skin tone.
Makeup Colors for Warm Skin Tones 
Caitlin Picou shares her expertise so you can create the makeup look that best brings out your features. Learn how to accentuate the warmth in your skin—and see some of our favorite complementary shades—below.
Lipstick
"Look for more shades with coral undertones," says Picou, "especially when it comes to reds. A coral-red will flatter you the most. Stay true to the spectrum of corals, which includes peaches, oranges, coral-pinks, coral-reds and peachy pinks."
Blush
"Same as lipstick—you want to stick to the corals," says Picou. "Think a peachy or coral."
Eyeshadow
"Think earthy! Warm and natural is the way to go," says Picou. "Colors like gold, bronze, copper, olive, brown and yellow will be your best go-to colors. You can even go further and coordinate with your eye color; opposites attract when it comes to drilling down to the eye shade. For example, if you are warm undertones with green eyes, then copper is your most flattering shade. If your eyes are brown, you can get away with any of these shades."