Last Updated:
22/05/2023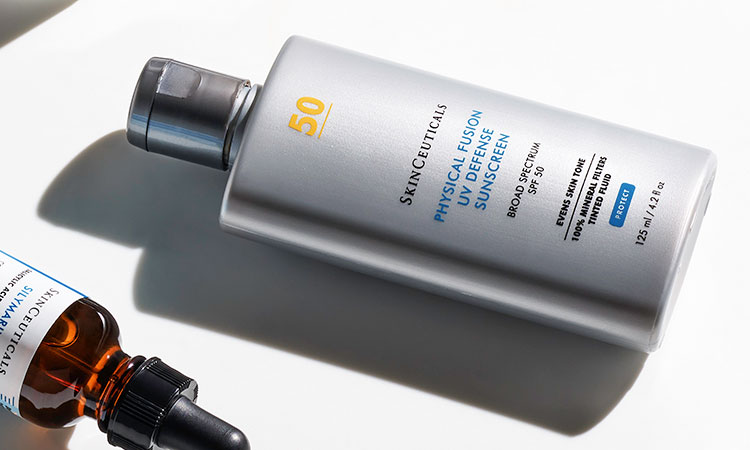 Wondering what all the fuss is about sunscreens and SPFs? Why are so many people including them in their skin care routines? Stuck on which one might be best for you? Keep scrolling for all things sun protection and skin-type-specific sunscreen selections from the team at Dermstore.  
Why is Wearing Sunscreen so Important?
We are firm believers in sunscreen being a non-negotiable part of your morning, as it not only helps keep our skin visibly more even, smoother and firmer, it most importantly protects us from serious complications such as skin cancer and sunburn.  
UV rays can penetrate the skin and cause collagen depletion, resulting in wrinkles, roughness, uneven texture, sunspots and more. These negative effects are referred to as photodamage and are everything we, as skin care connoisseurs, want to avoid.   
Furthermore, the results from your expensive retinols and science-backed serums can also be for naught if you're not including an SPF in your regime. 
How Often Should You Be Using Sunscreen? 
Every. Single. Day. It might sound dramatic, but UV rays are still present on cold, cloudy days, and pesky UVA rays can even penetrate our windows. This means that on our days spent inside on the couch, sunscreen is still important.
 
What is SPF in Sunscreen and How to Choose the Right One 
As something you're going to use every single day, you want to make sure it's one you love. Things to look out for are a Sun Protection Factor (SPF) of 30+, as this is what protects our skin, and a sun lotion with broad-spectrum protection.  
Just like you would choose a moisturizer or serum for your skin type, sunscreen should be treated the same. Whether your skin type is oily, blemish-prone, dry, or sensitive, your SPF should be chosen to reflect your individual skin needs. 
What Are the Different Types of Sunscreens? 
There are two main types of sunscreen, mineral (physical) and chemical. Mineral sunscreen works by creating a barrier between the skin and the UV rays that reflects them back out into the atmosphere. A chemical sunscreen contains active ingredients that help to absorb the UV rays into the skin, inactivating and converting them into heat. Both work equally as well to defend against disruptive rays, so choosing between the two is a personal preference. 
If you like a little more coverage, you can opt for a tinted formula to conceal and correct. Some of our firm-favorites include EltaMD and La Roche-Posay. If you are searching for SPF simplicity, an un-tinted sunscreen is suitable for makeup layering and invisible wear.  
$41.00 Buy now

with Dermstore

Best Sunscreen for Acne-Prone Skin

Why We Love It: There is a good reason why this sunscreen is always selling out, as it features skin-smoothing lactic acid and niacinamide to refine and reduce pores and visible oiliness.  

What Shoppers Say: "I love this sunscreen! My dermatologist's office gave me a sample to try and I have used it ever since. It is not greasy and does not cause me to break out like other sunscreens I have tried." 

For a limited time, find this (full-size!) product inside our exclusive Sun Care Kit—along with SPF favorites approved by The Skin Cancer Foundation. 

Buy now with free delivery