At the end of March, in a once-sunny Los Angeles, we celebrated the launch of OAM by Ciara: the new vitamin C-focused skin care line by award-winning artist and entrepreneur, Ciara. Guests braved the possibility of yet more uncharacteristic rain for an intimate dinner at The West Hollywood EDITION, hosted by Dermstore and Ciara herself, and complimented by a specialty cocktail, the PalOAMa, and a beautifully crafted menu courtesy of chef John Fraser.
But the unequivocal star of the night (other than the multi-platinum singer, of course), was the skin care. We had a chance to sit down with Ciara to deep dive into the brand, its serious scientific chops and its philanthropic mission.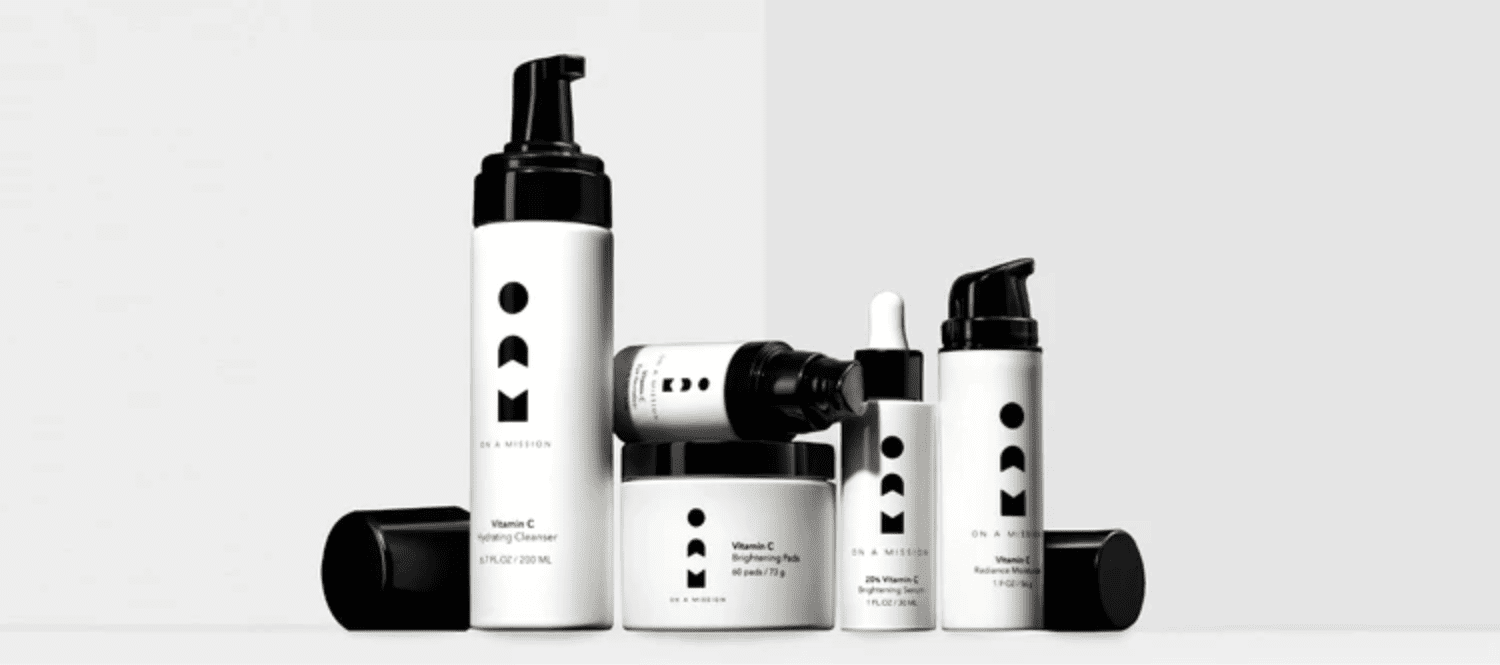 Question:

How did OAM start? What made you decide to start a skin care line?

Answer:

I decided to start OAM after going through my own skin care journey. I didn't used to understand the importance of good skincare. I was the girl using body wash on my face. My best friend and makeup artist, Yolonda Fredrick Thompson, opened my eyes to why skin care is so important.

I found clinical skincare to be very effective but also overwhelming – I didn't know where to start. I made it my mission to bring accessibility to the world of clinical skincare but make it simple!

Question:

OAM is a vitamin C-based skin care line; why did you focus on vitamin C?

Answer:

Vitamin C is the go-to ingredient recommended by dermatologists to protect, correct, and prevent damage and signs of aging. It has literally transformed my skin.

But a lot of people with sensitive skin are concerned about using vitamin C. We developed the Tri-C Pro-Peptide Complex, a proprietary blend of three forms of vitamin C and peptides that are formulated to be potent but gentle and non-irritating for all skin types and all skin tones!

Question:

Can you tell us a little about the name OAM?

Answer:

OAM stands for On A Mission. I like to call myself a woman of ambition on a mission! I am on a mission to make clinical skin care simple and inspire everyone to treat skin care as a form of self-care.

Question:

A portion of every OAM purchase goes to the Why Not You Foundation, which you started with your husband; can you tell us more about it?

Answer:

Why Not You was founded in 2014 to support today's youth through access to education, health, and food security initiatives. Our mission is to equip them with the skills and opportunities to be successful in life and lead with a 'why not you' attitude.

Question:

You started OAM as a clinical collaboration; how did you choose your skin care advisory board?

Answer:

I'm inspired by women and want to surround myself with the best in the business to develop and grow OAM. The skin care advisory board is an amazingly diverse group of women that bring different perspectives of skin care and help us deliver on our clinical promise.

The Skincare Advisory Board includes:
Dr. Tiffany Libby: board-certified dermatologist
JC Johnson: CEO of OAM Skin, MIT chemical engineer and Harvard Business School graduate

Yolonda Frederick Thompson: celebrity makeup artist and skin care guru who knows the importance of having a great base

Maha: scientist and OAM research team member

Question:

What surprised you most about skin care through this whole process?

Answer:

The most surprising thing for me was learning that clinical studies are not usually conducted on all skin tones. It is something truly missing from the industry today, so it was important for me to invest in making sure we tested the products on the full Fitzpatrick Scale to ensure OAM worked on all skin types and skin tones.

Question:

How did you decide on the product categories you wanted to include?

Answer:

I focused not only on the basics but leveling up to a complete skin care routine. That included four categories: wash, prep, rejuvenate, and hydrate.

Question:

What's your best skin care tip?

Answer:

Stay consistent with your routine and drink water!

Question:

How has skin care influenced your life?

Answer:

I used to be the girl who wouldn't leave the house without makeup and didn't feel my best unless I was in full glam. Taking care of my skin and seeing the results gave me confidence to no longer feel the need to rely on makeup to feel my best.

Question:

What's your favorite OAM product?

Answer:

The 20% Vitamin C Brightening Serum – which I call "Liquid Gold for the face." It has transformed my skin by removing dark spots and brightening my complexion. One of our customers left a review saying it was "literally doing magic" on their face.

The concentration of vitamin C and ingredients in the formula would allow this serum retail for well over $100, so you're getting a premium clinical-strength product at an affordable price.

Question:

What are some of your other favorite products?

Answer:

OAM Skin is my favorite, and everyone should check that out. I also love the 111Skin face and under eye masks. My make-up artist uses them on me for extra hydration during long days on set.