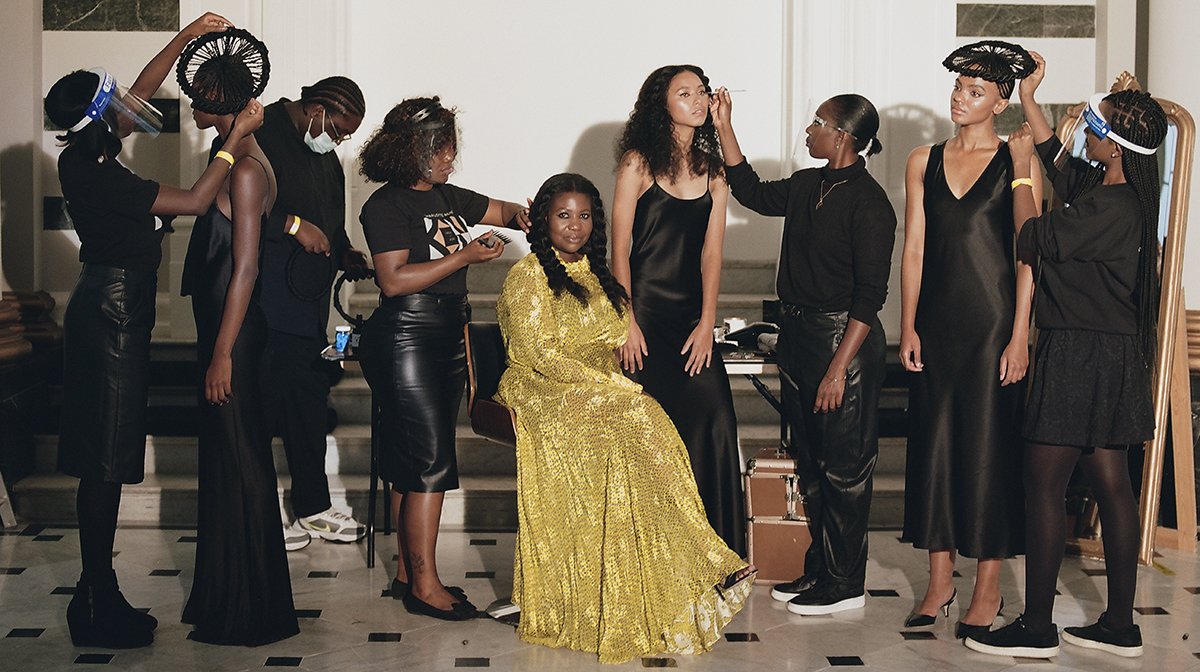 For the past three decades Charlotte Mensah has been changing the way we think about and approach natural, textured hair. Founder and creative director of Hair Lounge, a renown London-based salon, the British-Ghanaian hairstylist is also the first Black woman to be inducted into the British Hairdressing Hall of Fame. Charlotte continues to pay homage to her Ghanaian heritage through her luxurious line of products that feature organic and sustainable ingredients sourced from Africa.
To get to know the award-winning hairstylist better, we caught up with Charlotte to discuss her pro tips for taking care of textured hair, the beauty ingredient she swears by and her advice for anyone transitioning to natural hair.
The first hair care product she bought for herself: 
My first beauty purchase was a Sofn'Free Curl Activator. I used to enjoy saving up to purchase products for my hair.
Her biggest source of inspiration:
I'm inspired by the people that come into my salon. I also have to thank both my grandparents who were an inspiration to me. When I was young growing up in Ghana, they taught me the importance of a strong work ethic, which has remained with me to this day. My grandmother was an amazing lady; she could do everything from sewing, cooking and she also did hair, but unfortunately, she never took any of her skills to a professional level. This made me think a lot about my own future.
Why she decided to create her own line of products: 
My line was born out of a customer need. I know who my audience is and for too long they complained about the lack of products for their type of hair. Through years of consultation and honing my craft, I believe I've come up with a line of products that not only address my customers' needs but also broadens my reach to people from different backgrounds.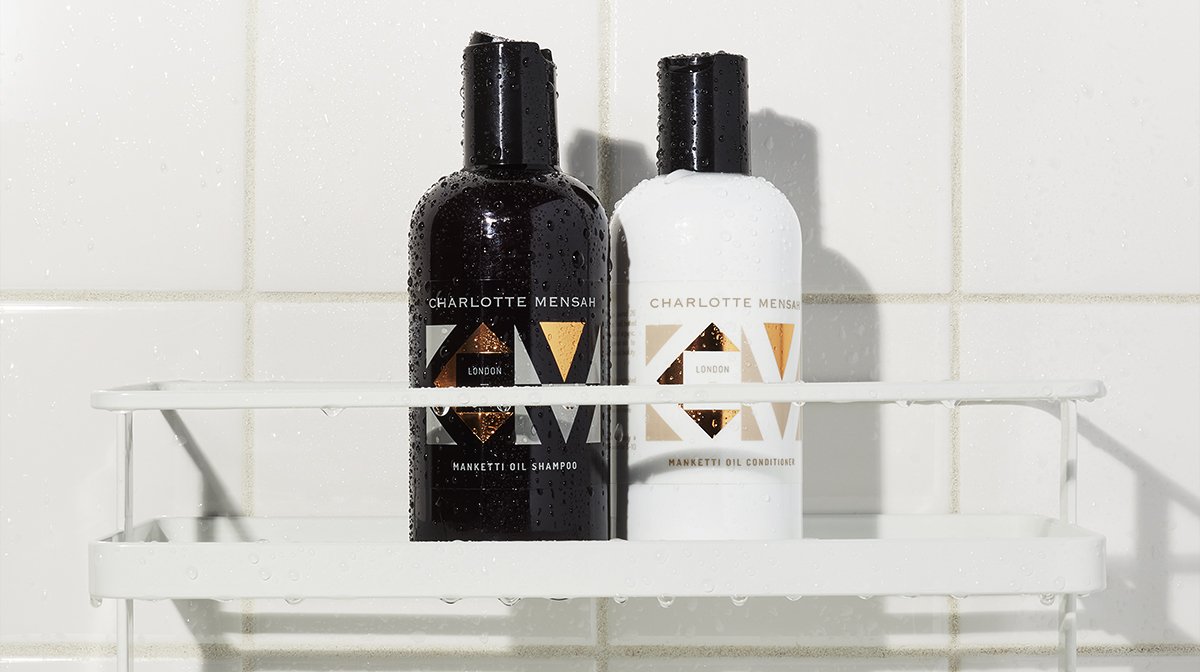 Her top tips for maintaining healthy textured hair: 
Get regular trims. Cutting off any amount of hair can be difficult, but you have to trim your locks every 4-6 weeks to maintain your style and keep ends healthy.
Moisturize. Most natural hair soaks up moisture like a sponge so moisturize, moisturize, moisturize with natural oils. But avoid weighing your hair down with too much oil. You only need a tiny amount.
Be careful with heat. Make sure to apply heat to clean hair that's been prepped with a dressing cream and try to avoid extreme heat because it will diminish the hair's elasticity, causing breakage.
Prep before bedtime. Take 5 minutes to pamper your hair before bedtime. That means moisturizing if necessary, securing the ends and covering at night. A good way to avoid thinning locks is to alternate the parting when you wrap your hair at night. Don't worry, your style will still be easy to manage in the morning.
Have a weekly routine. Wash your hair weekly with a moisturizing shampoo that has extra emollients. Those formulated for dry and damaged hair are most nourishing. Follow each shampoo with a rinse-out conditioner. Once a month give yourself a hot oil treatment, which helps seals in moisture
The hydrating hair oil she swears by: 
Outside of being our hero product, Manketti Hair Oil not only nourishes the hair but it feels and smells amazing. To be technical, manketti oil is a powerful emollient that is loaded with vitamin E and a plethora of nutrients including calcium, magnesium protein, zinc and copper. It's also high in polyunsaturated fatty acids which act as a barrier to help prevent moisture from escaping from the hair for longer.
Her advice to anyone beginning their natural hair journey: 
Firstly, embrace it and be proud of  your decision. You've made a bold step, it's not an easy one. It might not always look or feel great, but always remember the bigger picture.
When growing out your relaxed hair make sure you have regular moisture boosting treatments and use at home products that will really nourish the hair, including the Manketti Oil Shampoo, Conditioner and Oil. Always de-tangle hair when your hair is wet and slippery with conditioner using a wide tooth comb or paddle brush. Start at the ends and work your way up.