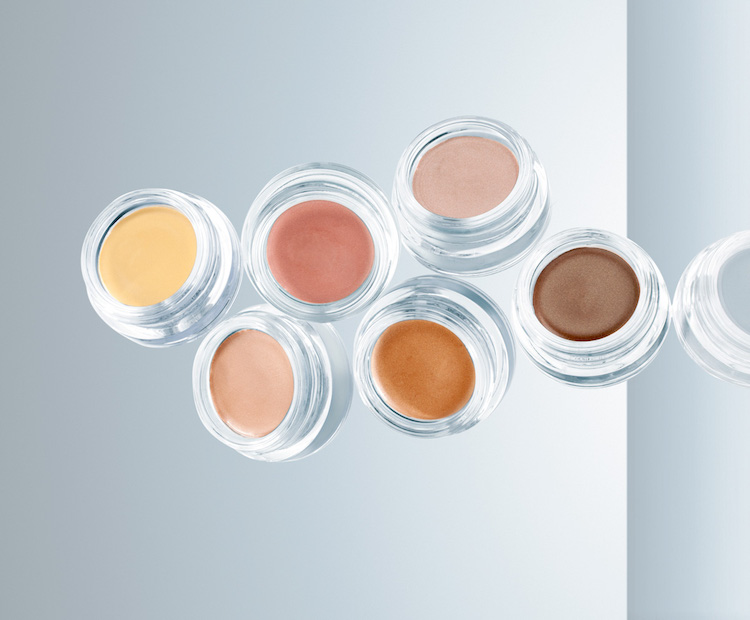 When it comes to sun spots, blemishes and age spots, there's nothing women want more than to magically make them disappear. With the right products and techniques, color correctors make playing Houdini a little easier! Denver-based makeup artist Diana McClure gives us the lowdown on concealers and color correctors.
You may currently be familiar with concealer, but McClure tells us that color correctors are used in different ways. While concealers are mainly used to cover blemishes and breakouts, they don't do the full job of covering deeper concerns. When dealing with more serious skin issues, color correctors can tackle concerns in a more specific way. Think of color correctors as camouflage for your face!
Color-Correcting Concealer Guide: Which Colors to Use
The first step in finding the right color-correcting concealer is to address your skin concern. Do you have purple bags under your eyes? Do you have redness? Do you have discoloration? Looking at the color wheel will help; complementary colors (opposites on the color wheel) cancel each other out and neutralize the skin.
Once you've pinpointed what you would like to cover up, think about your skin type and how much coverage you need. More severe cases will call for a heavier product, while moderate-to-mild cases will require a more sheer product.
Green
Looking at a color wheel, the complementary color to red is green—so using a green color corrector works best to counterbalance redness. Redness is most common to blemishes and breakouts, rashes and other skin sensitivities. The green tint counteracts the redness to even out the skin tone.
Yellow
Yellow is great for purple hues. If you have fair skin and hair, yellow correctors help add warmth to dark blood vessels. Yellow can also be used for covering dark spots and can be really pretty under the eyes for extra brightening underneath concealer.
Pink
When we're worn out and overworked but don't have time to relax and catch up on sleep, pink correctors add luminosity to skin and brighten your tired skin. It is also great for dark circles and spots for fairer skin tones.
Orange/Peach
The orange/peach tones work best for medium-to-dark skin tones, helping cover up bluish hues such as dark spots, under-eye circles and signs of aging. Using this hue underneath the eyes will help brighten up your face and make you look well-rested.
Red
Red can best be used to cover up stubborn dark circles, bruises and tattoos. When you have a tattoo that needs to be covered for work, or that ugly bruise won't disappear, using a red color corrector and then foundation or concealer to match your skin will work like magic!
When and How Should I Apply Color Corrector?
Now that you know which colors you want to try, it's time to apply. With all the primers, concealers, foundations, powders and bronzers, when should the color corrector be applied? McClure says that they should be applied before foundation as a primer, so that you don't have to use as much foundation. Apply color correctors to the specific areas they are designed to address. For the best natural look, use a synthetic concealer brush or damp sponge to evenly distribute and blend naturally.
When using multiple colors, make sure to only use the colors that you need in the areas that you need; using all the colors of the color wheel won't give as natural of a look. Use thin layers, as you don't want your application of foundation to become too heavy. After foundation, you can use your normal, skin-colored concealer (but after the color corrector you may be able to skip this step!). Remember, less is more!