Foundation should be customized to meet each skin's unique coverage needs, which is why Dermablend offers a variety of formulations designed for different skin types and concerns. From liquids and powders to creams and other innovative options, there's a perfect match for every skin tone and personal preference, so everyone can love the skin they're in.
1. If You Want to Cover Up Acne, Redness and Enlarged Pores 
If you experience redness or flushing due to irritation or one of many skin conditions, Dermablend Smooth Liquid Camo Foundation neutralizes the appearance of redness, provides long-lasting medium coverage and soothes the skin. Available in 10 shades, this lightweight foundation also offers non-irritating broad-spectrum SPF 25 thanks to 100% physical titanium dioxide.
Oily or acne-prone skin needs a foundation that helps keep pores clear and shine at bay. Formulated with salicylic acid to just this, Dermablend Blurring Mousse Camo delivers medium, matte coverage to camouflage blemishes—and a lot more. In addition to offering the benefits of a primer and finishing powder, its innovative resurfacing technology improves the appearance of the skin's texture as well. Click the image below to learn how to minimize redness and blur large pores and acne scars with Dermablend.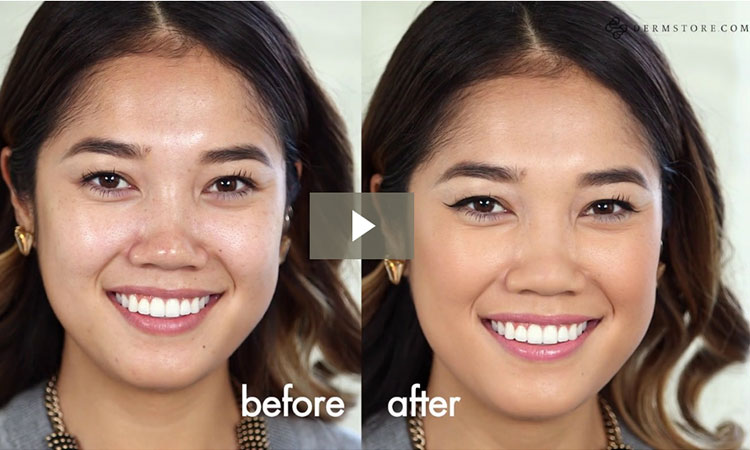 2. If You Want to Temporarily Hide Your Tattoos
If you find yourself wishing you hadn't gotten that tattoo, don't regret it—just cover it! Available in 12 shades so you can find the perfect match for your arms, legs, back or anywhere else for that matter, Dermablend Leg and Body Cover is designed to provide up to 16 hours of smudge- and transfer-resistant wear, and its buildable coverage can conceal any ink you want to keep under wraps. Click the image below to learn how to cover up your tattoos with Dermablend.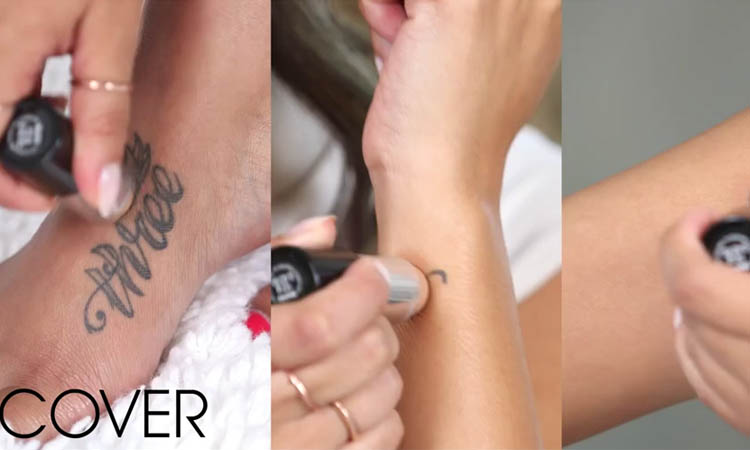 3. If You Want to Even Out Skin Pigmentation or Cover Scars and Spider Veins
Hyperpigmentation, spider veins and other skin flaws on the body don't have to make you uncomfortable in your own skin. For pigmentation concerns like birthmarks and vitiligo, Dermablend Cover Crème provides full coverage to even skin tone all over the body or just where you need it. Featuring chemical-free broad-spectrum SPF 30 to shield skin from UVA and UVB rays, this foundation leaves skin with a velvety finish that gives both your skin—and your confidence—a boost. For scars, bruises, stretch marks and spider veins, Dermablend Leg and Body Cover can deliver 16 hours of flawless coverage, leaving skin smooth while protecting it from sun damage. Click the image below to learn how to cover up spider veins with Dermablend.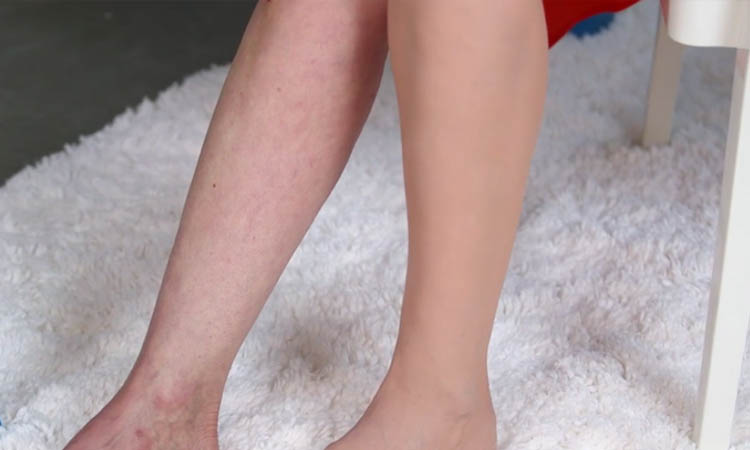 READERS—Are these how-to videos helpful? Check out Dermstore's Video Wall to watch more makeup tutorials!