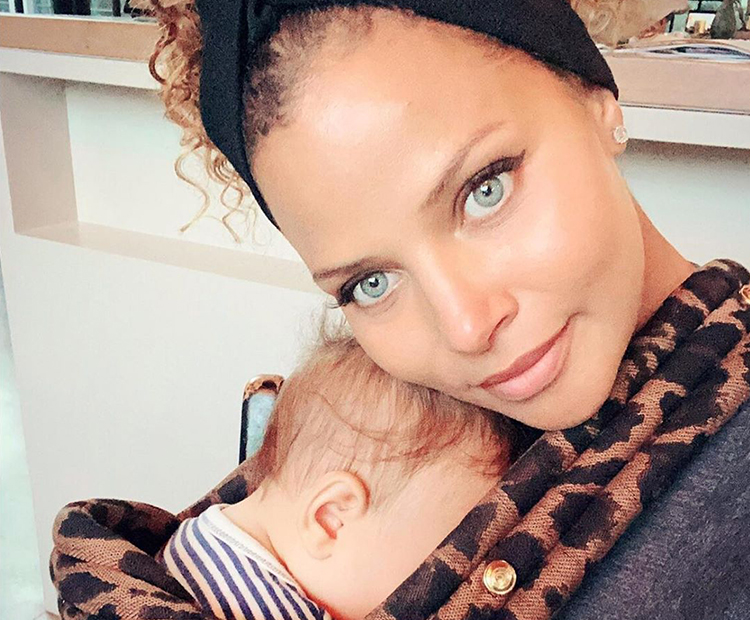 Photos: Courtesy of Denise Vasi
You might recognize Denise Vasi from her television and film roles, but these days, the actress and entrepreneur is focusing her attention on a more personal venture. As a mother and clean beauty enthusiast, she's been documenting her journey on social media and now her online platform, MAED, building a community while sharing everything from plant-based recipes for the family to self-care beauty rituals. We caught up with this busy mom of two to talk about her beauty routine and building a business for the latest installment of our More Than Skin Deep series.
Her best beauty advice to new and expecting moms: 
First and foremost, now is the time to consider cleaning up your beauty routine. Using clean and natural skin care and makeup products will reduce not only your exposure [to synthetic ingredients], but also your baby's exposure to unnecessary additives. This doesn't have to be an all-or-nothing task. You can slowly make the transition!
You'll never see her leave the house without: 
Red lipstick! A red lippie is my signature look. It always makes me feel put together, confident and bold. My go-to red lipstick is Wild With Desire by RMS Beauty.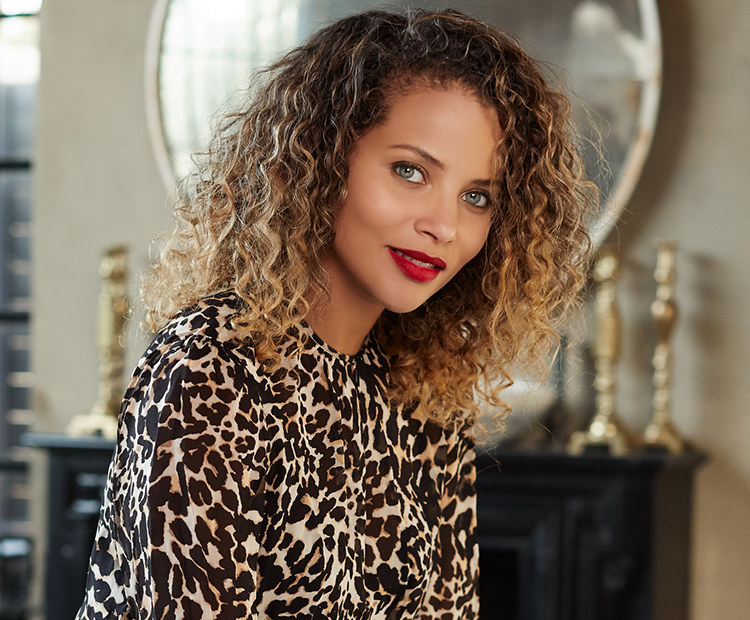 The beauty products that help her start her day: 
Hands down my jade roller and Cleansing Milk. I'm a huge fan of face rolling! I find that rolling first thing in the morning immediately brings down puffiness and instantly wakes up my face.
Juice Beauty is one of my go-to clean-beauty brands. I like that their products are vegan, cruelty-free, sustainable and that they use organic ingredients. Thanks to essential oils and aloe, the Cleansing Milk always leaves my face hydrated and balanced. The creamy consistency is also great for dissolving excess oil.
Her "mommy's-gotta-hustle" nighttime routine: 
There's at least one night a week when I only have three minutes to wash up—usually due to my screaming 10-month-old. Even with only a few minutes to spare, I make sure to use a cleanser, face mist and an excellent moisturizer. All of these products are essential since my skin care routine is short.
I like to use a face mist twice—after I wash my face to tone and soothe my skin and then I'll either layer on other products like an eye cream, serum or moisturizer. But on those mommy's-gotta-hustle quick nights, I cut straight to my moisturizer, then a final spritz or two of the face mist to help seal and lock in moisture. This step helps my skin absorb all of the products so they can penetrate deeper. I love the Rose Hibiscus Coconut Water Hydrating Face Mist and the Chia Seed Moisture Cream—both are incredibly moisturizing! I always wake up with plump and hydrated skin.
The beauty tip she wants to pass down to her daughter: 
I hope to teach my daughter that the things that are different about her are the things that make her most beautiful. And that she shouldn't wait till her 30s to use eye cream! She already knows, "Never forget the neck!"
Her advice to anyone looking to start their own business:
Build a network and ask for help when needed. You'll be great at certain things and then there will be areas of weakness. It might be financially impossible to outsource all your shortcomings and that's where your network comes in. Having a group of other professionals and entrepreneurs you can go to for advice, recommendations, to hash out creative ideas and to problem solve is invaluable. I once read, "Asking for help can make the difference between success and failure."