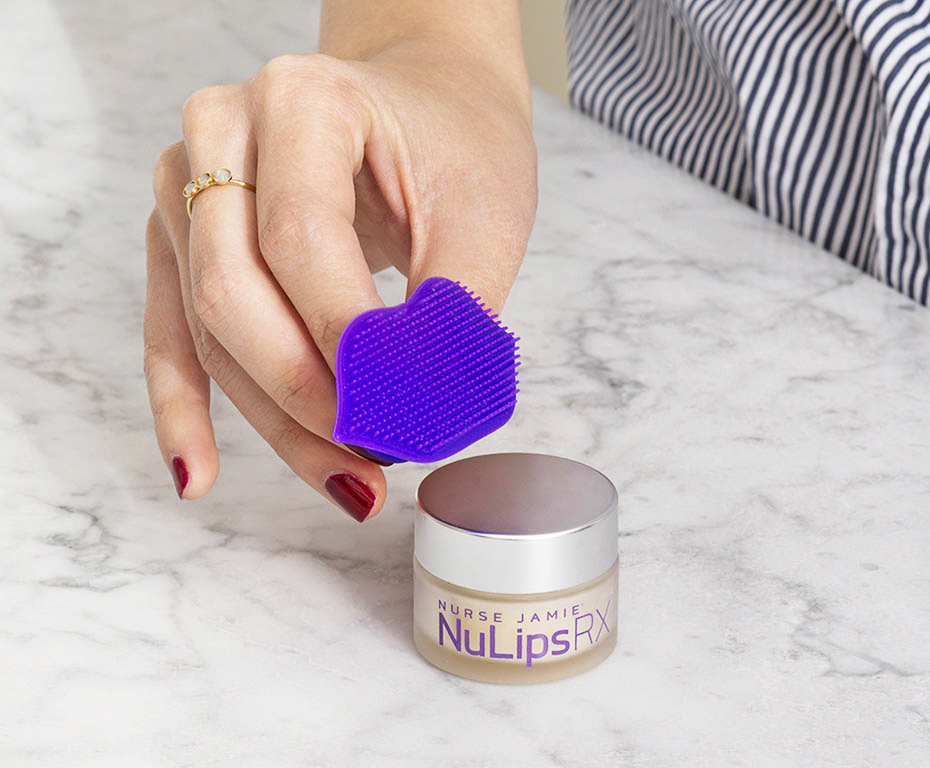 From glosses to fillers, there's a surplus of lip enhancing products available on the market. As an online destination for the finest skin care and beauty solutions, we're no stranger to lip plumping products. So when we noticed the words "plumps" and "moisturizes" on Nurse Jamie's latest and greatest product, we were immediately intrigued.
 What is NuLips RX?
Here's what we know about this product: Nurse Jamie NuLips RX Moisturizing Lip Balm + Exfoliating Brush is an at-home lip plumping kit created by cosmetic skin expert, Nurse Jamie Sherrill. Known for treating some of Hollywood's most glamorous faces, this innovative product features an anti-microbial silicone lip brush and an antioxidant lip balm. Considering all the buzz this has been receiving on social media, we were very excited to try this! To see how well it works across people of difference skin tones and concerns, we reached out to 3 Dermstore team members to take part in another experiment.
Our Verdict
Each of the ladies exfoliated their lips for about 1 to 2 minutes before applying the lip balm. They experienced a little bit of a tingling sensation afterwards, but that's expected since you're massaging your lips. The exfoliating brush does a great job at prepping your pout–perfect for those who have dry lips. Though we don't necessarily see ourselves using the kit every day, this will definitely come in handy before special events or date nights when your lips need some extra love. Plus, the antioxidant lip balm is a wonderful alternative to your usual chapstick. Here's some noteworthy feedback we received from our participants, along with before and after shots.
Though the results were subtle, all of our participants reported a noticeable difference. They especially loved the lip balm's soothing coconut vanilla scent. Along with the lovely scent, the major benefit to this lip balm is its hyaluronic acid enriched formula. Hyaluronic acid provides ultra-hydrating and moisturizing benefits, revealing a naturally fuller look.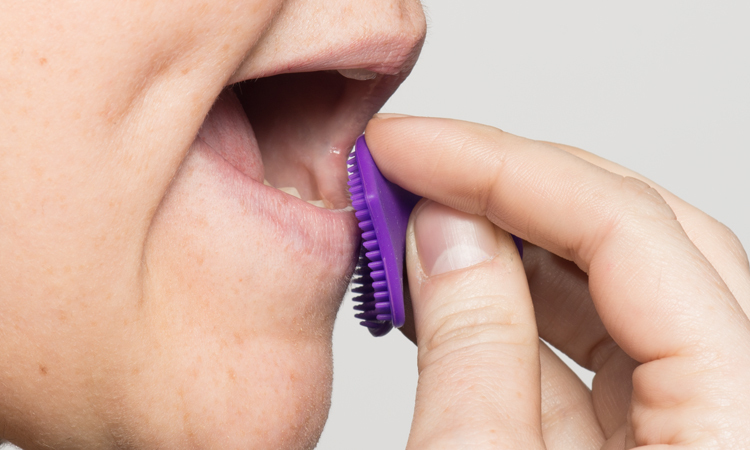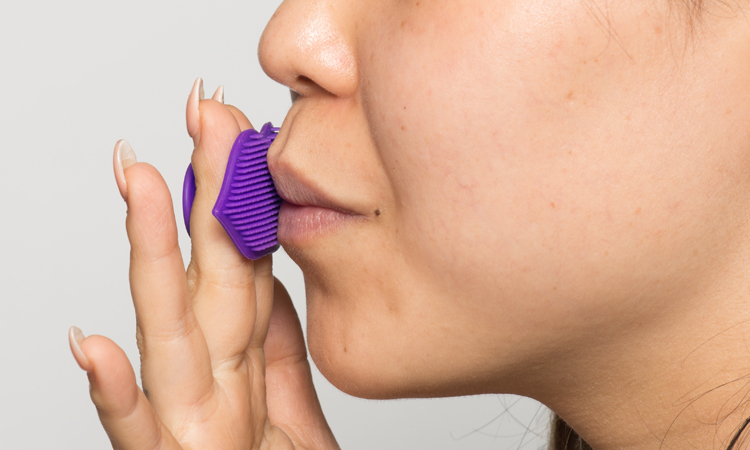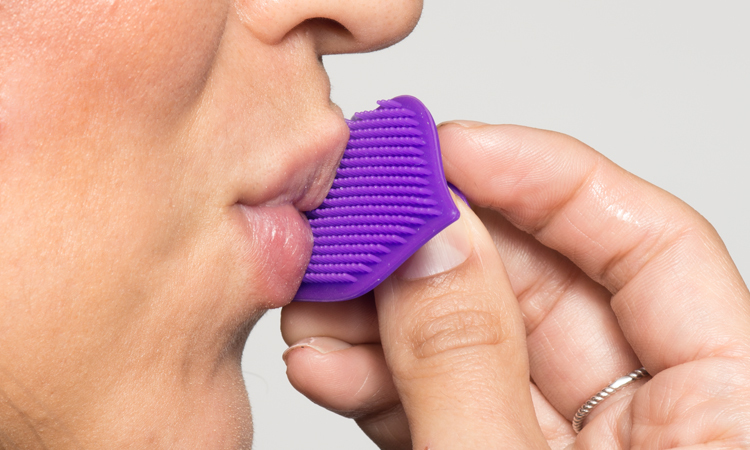 "I've tried a plumping gloss in the past and it made my lips feel hot. This was a much more pleasant experience! It was more soothing and moisturizing than a gloss plumper." Female, 27

 "The only other product I use to exfoliate my lips is brown sugar. At first, I felt like I was missing the texture and feel you get when exfoliating with brown sugar, but after about 2 minutes you start to feel and see the same results. You'll notice the dead skin cells fall, you feel your lips tingle and notice how your lips start to look more plump." Female, 30

 "Though the experience was enjoyable, the application isn't ideal for on-the-go, since the directions note rinsing the lips with warm water prior to and following exfoliation." Female, 27

 "I like how easy and fast it was to use. You can use it while getting ready to go out or even while stuck in traffic. And the results are immediate." Female, 31

 "Application process was easy and product was comfortable to use. The lip balm was my favorite part, since it's moisturizing without the heavy or greasy feeling." Female, 30

 "I don't think I'd use it every day, but I will definitely use it when I'm going out, or feel like my lips need more plumping." Female, 31

 "I would recommend this product to people (including men) with dry, chapped lips. The results will not be as visible as lip plumpers or fillers, but this provides a rich dose of moisture to your lips." Female, 27
NuLips RX Before and Afters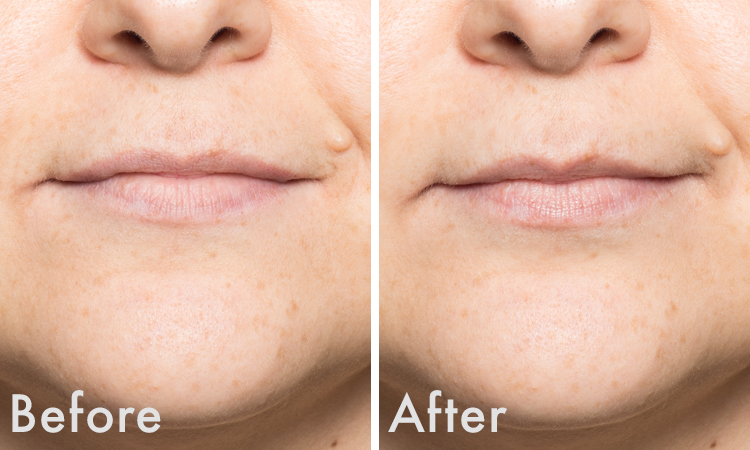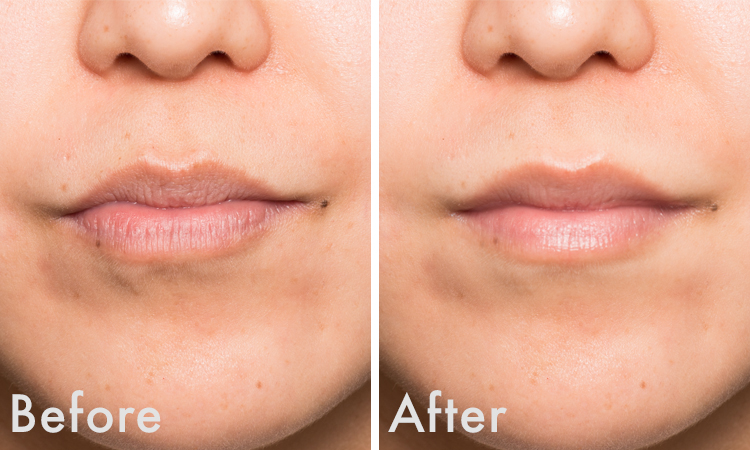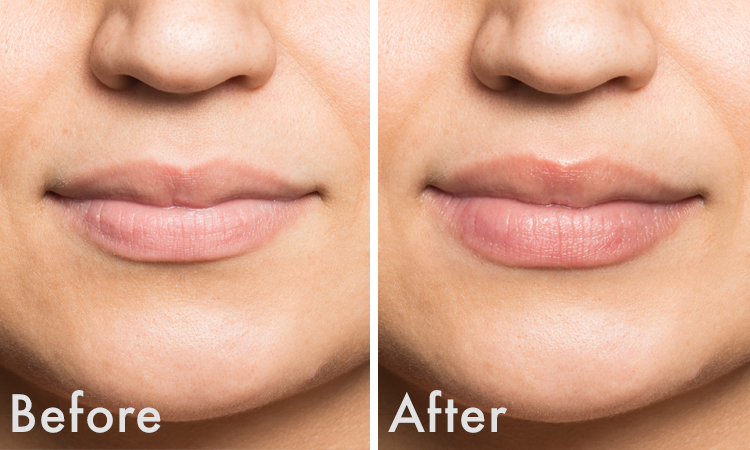 *All before and after photos are unretouched.