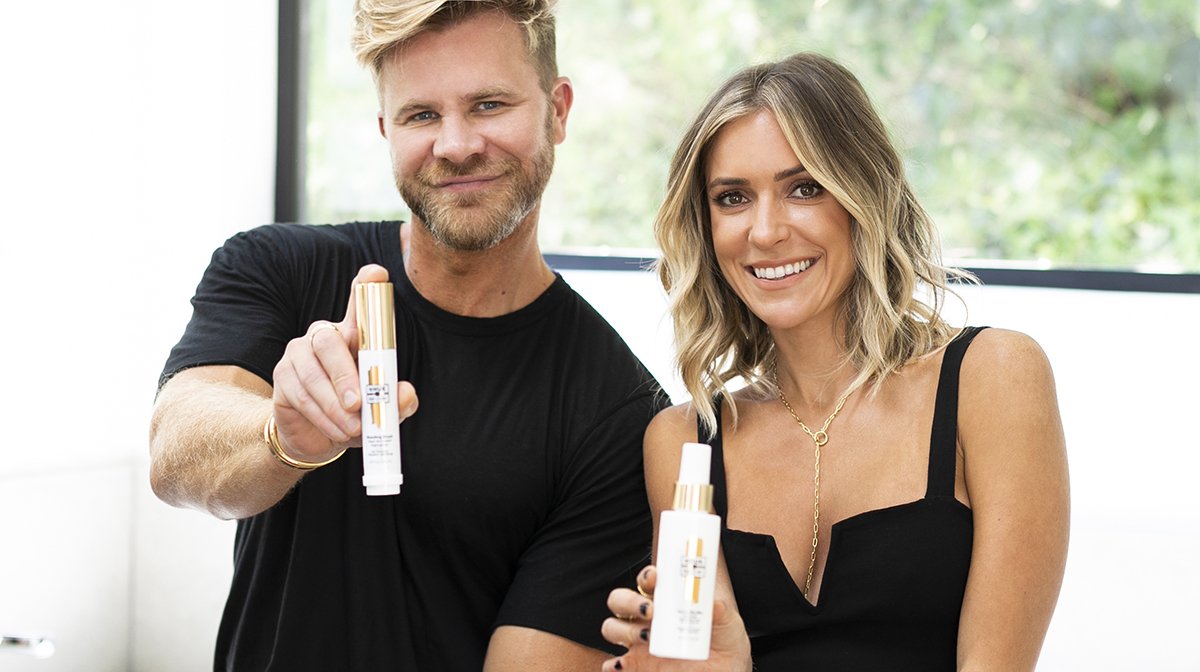 As one of the most sought-after colorists in the industry, Justin Anderson knows a thing or two when it comes to keeping your hair looking and feeling its best. Along with being the go-to hairstylist for some of Hollywood's most famous faces, Justin is also the co-owner of dpHUE. Over the years, Justin has worked alongside the brand to bring us salon-quality cult-favorites that preserve hair color in between visits.
We caught up with Justin to find out his dos and don'ts for color-treated hair, plus the inspiration behind his newest collaboration with Kristin Cavallari.
His healthy hair (and scalp) philosophy: 
I believe that healthy hair starts with a healthy scalp. My biggest piece of advice I give is to avoid over-shampooing and instead utilize a shampoo replacement. Our Apple Cider Vinegar Hair Rinse is completely color safe and gently cleanses without stripping color and the hair's natural oils.
In addition to the hair rinse, I recommend giving your scalp a deeper clean with a scalp treatment to remove product buildup and help keep your scalp's pH balance.
His dos and don'ts for colored-treated hair:
Stay away from typical box color! If you are looking to use an at-home color, check out dpHUE's Gloss for a semi-permanent color to enhance your look. A root touch-up kit is also great for outgrowth and to cover up those greys in between salon visits.
If you're ready to get back in the salon chair, trust your colorist—they're the expert and will be able to enhance your natural color and help you achieve your desired look.
The inspiration behind his new line with Kristin Cavallari: 
I grew up in California surfing on the beaches and at an early age had a fascination with the effects of the sun on hair. Kristin Cavallari has been my friend and client for years. From our conversations about Kristin's desire to keep her hair and highlights looking bright and fresh between salon visits, we saw a need in the market to formulate products specifically for blonde and highlighted hair.
This spring, we launched the Brightening Collection which features a Gentle Brightening Shampoo, Conditioner and Brightening Powder. This collection utilizes a chelating technology which grabs mineral, metal and chlorine buildup out of the hair like a magnet and washes it down the drain. The visible results on this product are pretty incredible and leave your hair feeling light and airy.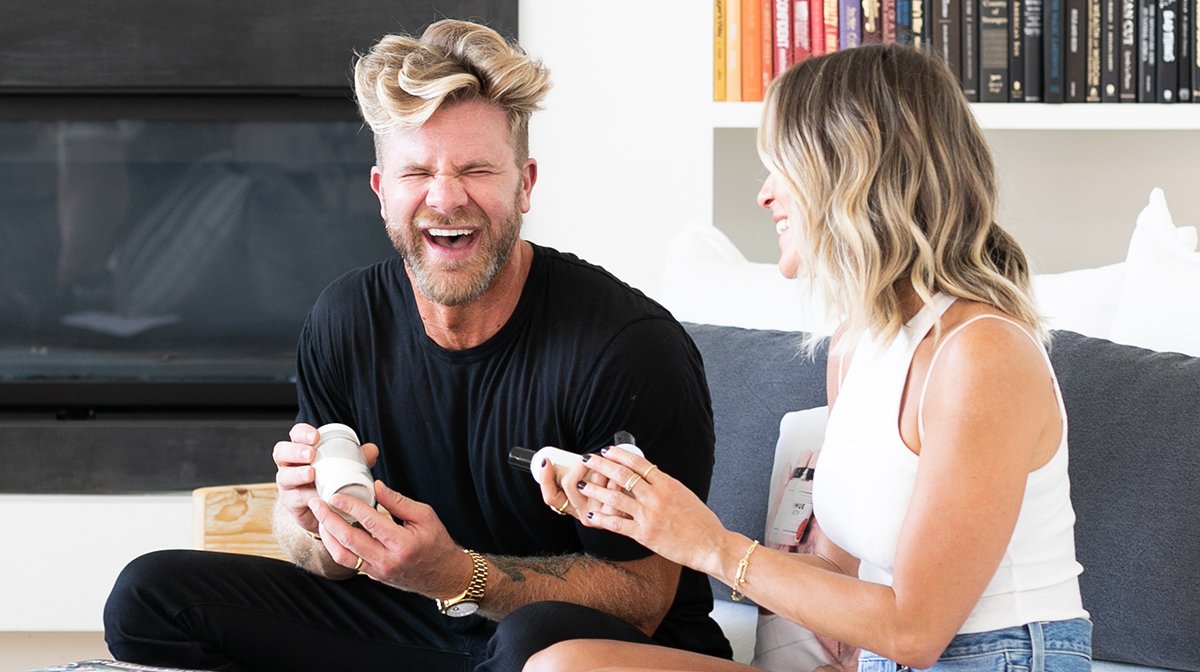 The product he can't stop raving about: 
All of our products are amazing but the Brightening Powder is truly game-changing! The chelating technology that works to remove minerals and impurities is something that I would have clients utilize right before their next in-salon color treatment for an even better color application. The product is formulated with 15% vitamin C which revives hair's brightness and shine.
What makes this product unlike anything on the market: 
I had a very specific vision with the Brightening Powder as it's something that I would utilize in the salon but wanted consumers to have access to in between salon visits. 85% of households in the United States have hard water which deposits dullness-causing minerals, metals, chlorine and impurities on your hair. I think our at-home system and application really makes this product stand out. We've made it easy to use via individual sachets and the product provides visible results in just 5 minutes!
The hair trend he's loving right now: 
With summer here, I love how the sun naturally lightens your hair. Use this time to take a break from constantly highlighting your hair and let the sun do it for you! I always love a "rooty" more natural, sun-kissed look for summer.