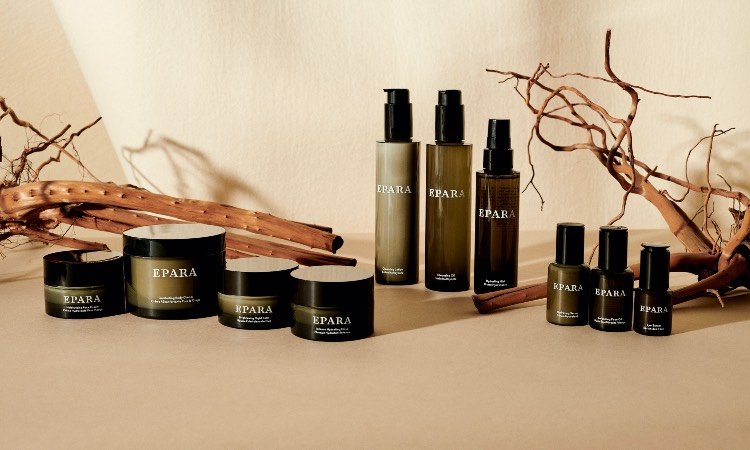 When Ozohu Adoh couldn't find products that worked for the dry, uneven skin condition she struggled with, she didn't get discouraged—she became inspired to create her own.
"I felt existing skin care solutions weren't bearing in mind the different ways skin issues like hyperpigmentation or dryness presented in darker skin tones," says the founder and CEO of EPARA, the luxury skin care brand made with nourishing natural and organic ingredients—and the latest to hit Dermstore's virtual shelves.
How EPARA's Formulas Nurture Skin of Color
After much trial and error at the beauty counter, Adoh—who grew up in Nigeria and holds an MBA from Oxford University—began treating her skin concerns with pure, botanical ingredients sourced from Africa.
"My forebears had used these botanicals and they always said how good they were but without much scientific rationale," she explains. "So, as I was struggling with my skin, I reached back to these botanicals and researched their underpinning scientific bases for their efficacy. What stood out about these ingredients was their simplicity yet effectiveness in ameliorating my skin concerns."
The richly nurturing oils, butters and extracts that transformed Adoh's skin became the starting point for the EPARA line, which she worked closely with a UK-based lab to formulate. With a focus on hydration and even tone, the 10 products in the line have become favorites among women of color who, like Adoh, haven't found their needs met by other luxury skin care brands. "We hear a lot from our customers, but I believe what really makes us proud is the recognition of the care and attention to detail we have placed in the creation of the brand and each of the products," Adoh says.
Here, meet a few of EPARA's standout formulas, made to wrap your skin in nurturing, healing luxury. The name EPARA means "to cocoon oneself" in the Nigerian dialect of Ebira—and these treatments will ensure you emerge glowing.
Our Favorite EPARA Products
Buy now

with Dermstore

This luxurious oil cleanser, which transforms into a milky fluid when activated with water, makes washing your face a ritual to look forward to. Ingredients like soothing ylang-ylang oil and brightening licorice-root extract help prevent irritation, balance skin and target hyperpigmentation.

Buy now with free delivery