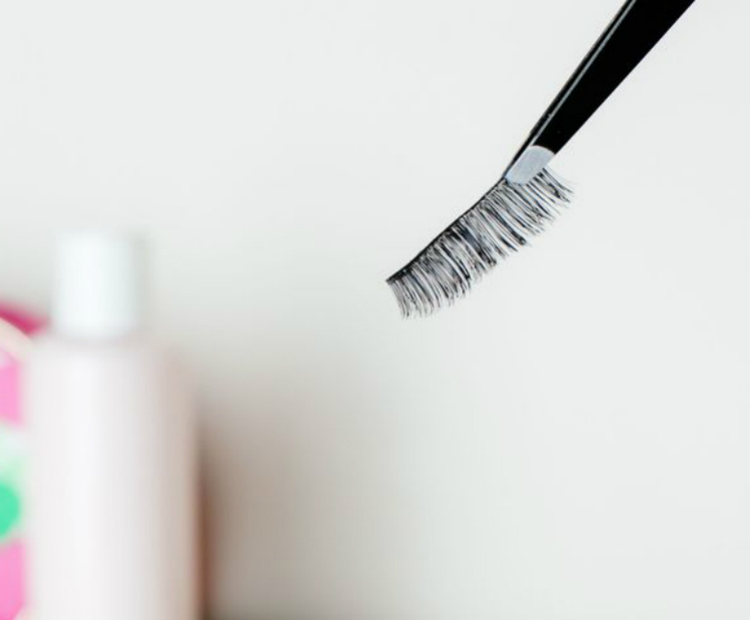 When it comes to the eyes, there's a whole world beyond mascara and lash curlers—it's a realm that stretches from eyelash extensions to growth stimulators. These enhancement methods really emphasize your lashes' length, but involve extra caution when dealing with the sensitive eye area. Feel free to experiment and revel in the results, but always play it safe—do your research before committing to eyelash beauty treatments.
Eyelash Extensions
Among the most popular of beauty treatments, eyelash extensions involve meticulously gluing single synthetic lashes to your lash line. Certified estheticians with the proper training should have no problem safely applying this treatment, but bargain-priced synthetic lashes and certain red-flag ingredients can lead to complications. To prevent reactions such as swelling, burning and redness, opt for a hypoallergenic adhesive—and avoid formaldehyde at all costs. Once your extensions are in place, be sure to clean them when you wash your face to prevent infection and avoid oil-based cleansers and makeup removers, which weaken the extensions.
Eyelash Tinting
While eyelash extensions boost your lashes' natural length, tinting uses semi-permanent dye to enhance their depth and definition. Before proceeding with the process, talk over ingredients with your beauty professional. Some dyes contain non-synthetic coal tar, a known carcinogen, as well as kohl, which has been linked to lead poisoning. If possible, opt for vegetable-based dyes, which are relatively much safer. To avoid potential allergic reactions, test a tiny patch behind your ear or on your forearm, and always be sure to remove your contact lenses before the tinting process begins.
Eyelash Perming
Whereas this practice was hugely popular in Japan a decade ago, eyelash perming has only risen to prominence stateside in the past couple years. The process involves gluing the lashes around tiny rods, heating them and applying a perm-like solution containing neutralizers and cream conditioners. The whole process takes roughly 45 minutes and keeps lashes curled for up to three months. Unlike tinting and extensions, perming comes with more risks and is currently not FDA-approved. If you opt for this treatment, your best bet is to visit a professional at a reputable salon.
Growth Serums
From prescription-strength to over-the-counter, eyelash serums are a booming market that do everything from strengthen lashes to stimulate their growth. These serums are categorized by the potency of their active ingredients, which range from omega-3 and omega-6 fatty acids, vitamins and peptides found in over-the-counter formulations, or a prostaglandin derivative which is also used in prescription formulations. The latter works to prolong the lashes' growth cycle and increase lash density. While the FDA's clinical trials have found some of these stimulators generally effective, users must maintain treatment for continued results. Some also come with potential side effects, such as itchiness, redness and irritation. No matter what lash enhancement you choose, visit your eye care professional immediately if you experience persistent eye pain or vision complications.
This article has been reviewed by oculoplastic surgeon Dr. Matheson Harris.