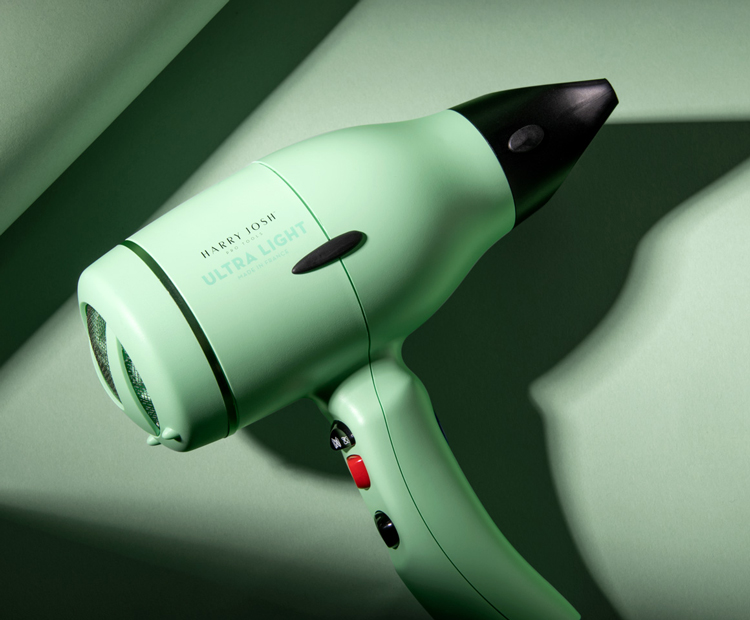 Hairdryers are not created equal. Some are endowed with powerful motors, which dry your hair faster and more efficiently. Some boast a sleek design and ergonomically contoured shape that conforms to your hand for maximum comfort and control. Some are lightweight, some have nice add-ons like an ion setting or a cool shot button, and some just look visually stunning against your vanity (or your Instagram feed). No matter what your motivation is for buying a hairdryer, there is one tool that's been meticulously crafted to meet all your expectations and help you achieve #hairgoals: The Harry Josh Pro Tools Ultra Light Pro Dryer. Here are just some of the reasons you'll love this next-generation hairdryer.
1. It's created by the most celebrated hairstylist in the world.
First, let's state the obvious: this chic mint-green hairdryer is the brainchild of Harry Josh, celebrity hairstylist and the man behind some of the most famous manes on the runway and the red carpet, including Rose Byrne, Kate Bosworth, Olivia Wilde, Helena Christensen, Ellen Pompeo, Gisele Bundchen, Karlie Kloss and a slew of the world-famous Victoria's Secret Models, among others. Some of them also happen to be his closest friends. He's also one of the most sought-after editorial hairstylists in the world, and you can spot his work in prestigious fashion magazines like Harper's Bazaar, British Vogue, GQ, Allure, Teen Vogue and V Magazine.
After going through so many hairdryers that just didn't cut it for him, he decided to create his own line of hairstyling tools and devices. That's how the Harry Josh Pro Tools line came about.
2. It's the most awaited update to the iconic Harry Josh Pro Tools Pro Dryer 2000.
Aside from being one of the most shared hairdryers on social media, Harry Josh Pro Tools Pro Dryer 2000 is the recipient of several prestigious awards, including Allure's "Best of Beauty" award and Glamour's "Best Pro Hair Product" for 2016, to name a few, making it the best hairdryer in its class.
But that wasn't enough for Harry. While his original hairdryer consistently outperformed its competition in terms of speed, durability and frizz reduction, some users preferred their hair tool to be lighter and quieter. Harry took these recommendations seriously and delivered another version that addressed these concerns without sacrificing power and durability. Hence, the Ultra Light Pro Dryer was born.
3. It's more compact and lightweight.
The Ultra Light, with its new, streamlined design, and a lighter, more advanced motor, weighs less than a pound. This means giving yourself a blowout every morning need not be an arm workout anymore!
4. It dries your hair even faster.
If you love how Pro Dryer 2000 blasts air at lightning-fast speed (81 mph), you'll love that Ultra Light boasts 94 mph. This means spending even less time drying your hair and allowing for more time in the mornings to do your makeup, prepare a quick breakfast or grab Starbucks on your way to work. Faster drying time also means less damage to your hair.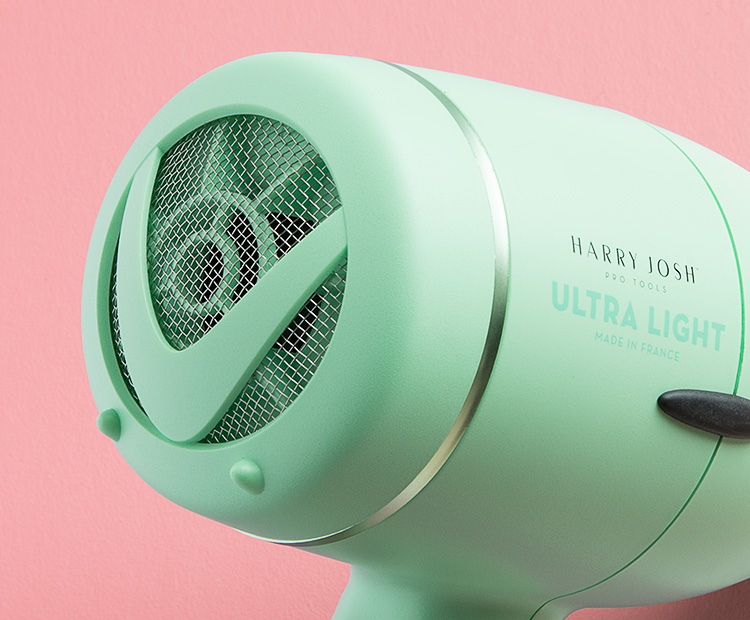 5. Its ergonomic two-grip feature allows for maximum control.
Another cool feature? Ultra Light has a nozzle extension that features the patented Cool Air Flex technology, which means you can either hold this dryer the traditional way (by its handle), or you can hold it by its nozzle (as most hairstylists tend to do) without feeling the heat—no matter how long you use it.
6. It has a built-in noise reduction technology.
If the sound of typical hairdryers annoys you, you'll be happy to know that this dryer features whisper-soft technology, which significantly reduces its noise level. This means you can pretty much carry on with your styling routine without waking your kids or scaring your pets.  
7. Its ion technology can be turned on and off for a voluminous or frizz-free finish.
Maybe some days you'd like to look polished and put together. Others, you'd like to look like you spent the day on the beach. Just like the Pro Dryer 2000, Ultra Light lets you do that with its ion technology, which generates negative ions that you can turn on and off depending on the hairstyle you're aiming for: turn negative ion on for a sleek, frizz-free finish and off to volumize and add texture to limp locks. Drying with negative ions also preserves the hair's natural moisture, making it soft and shiny.
On top of that, Ultra Light also offers 12 heat and speed settings to cater to different hair types.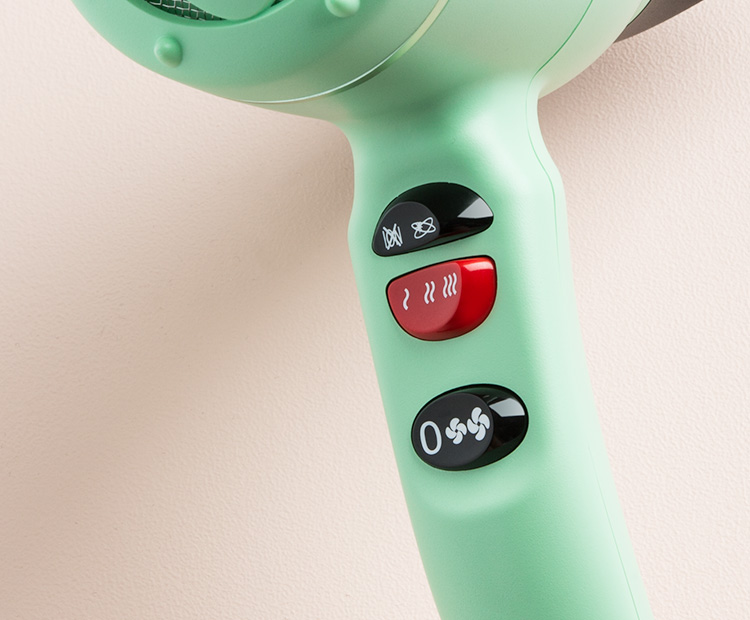 8. It's energy efficient.
Just like Pro Dryer 2000, Ultra Light features an efficient filtration system, which makes it energy efficient. You'll also love the fact that this dryer has a removable air filter, making cleaning and upkeep easy and ensures that it runs efficiently every time.
9. Designed by Harry. Made in France. 
Featuring the same sleek, matte mint-green exterior as the Pro Dryer 2000, the Ultra Light is designed by Harry himself. Additionally, like so many beautiful and luxurious things in the world, the Ultra Light is made in France.
10. It's loved by editors.
This dryer is not only loved by Dermstore editors, it's also one of InStyle.com's 2018 Best Beauty Buy Editor's Picks!
If gorgeous design and unbeatable performance are both high on your priority list, Harry Josh Pro Tools Ultra Light Dryer is definitely the right choice for you!