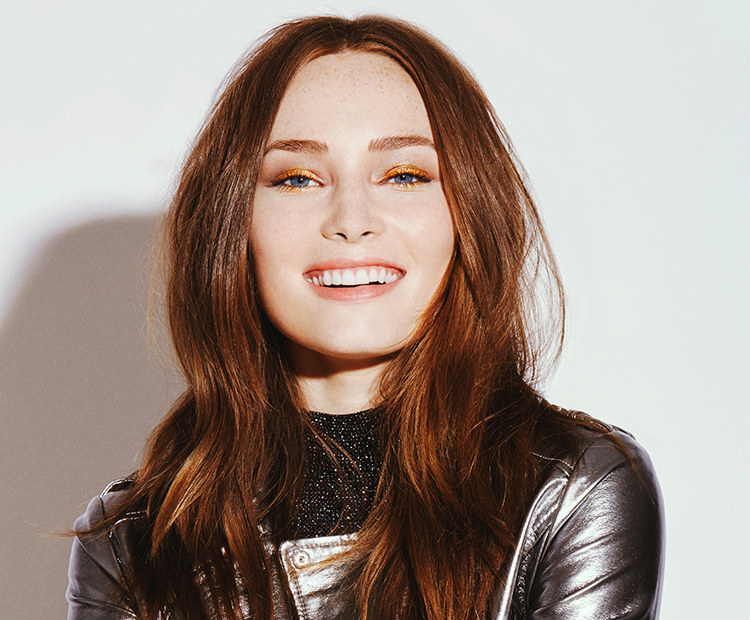 The start of November brings the crispness of fallen, crunchy leaves, the permission to layer to your heart's content and the consistent overbooking of your calendar. Though touted as the most magical time of the year, the last two months are ripe with tons of get-togethers, potlucks, family gatherings, office parties and gift exchanges. And on a less stressful, time-consuming note, the holiday season also empowers your makeup palette to be a tad bolder, sparklier and shinier. As the runways mold lifestyle trends for every quarter, makeup artists are inspired to translate the colors, textures and fabrics of fashion into gorgeous looks. Whether you're attending your office's soiree, meeting your best friends for your annual Secret Santa swap or toasting to the New Year at a cocktail bar, here are the makeup looks experts recommend trying this season.
For Your Office Party: Bold Lip Colors
Considering you spend a fair amount of time with your colleagues, they've seen you on your best days and your worst ones. That's why your end-of-year celebration is the prime time to elevate your 9-to-5 look, according to celebrity makeup artist David Maderich. Once you've sent out your last email of the day (and ahem, blocked off your calendar for the next morning for the hangover you can definitely anticipate), head to the restroom to freshen up. After adding a bit of highlighter to touch up your morning makeup routine, Maderich suggests experimenting with a "sassy lip." This year, the go-to shade is a deep, intense fuchsia or the classic old-Hollywood bold, bright red. Give your teeth a quick check before heading out to laugh away with the folks who make your workday tolerable, fun and engaging.
Try: Smashbox Always On Liquid Lipstick in Bawse
Romantic Holiday Dinner With Spouse: Winged Eye Liner
For this special, romantic opportunity to reflect on your blessings from the past year and talk about your goals for the future, Maderich suggests a look that leans a tad sexier than usual. A winged eyeliner with a smokey, sultry look is your best bet, but if you struggle with a steady hand, Maderich recommends using plastic tape to get that perfect line. "Use a piece of plastic tape at the corner of your eye and apply eyeliner directly onto the tape, then when you pull it off, your look won't be smudged," he explains. Finish with a natural, dewy face to make your features glow even more in the candlelight (and from the mulled wine). To pull off this subtle style, Maderich says that a light oil underneath a creamy pink blush will do the trick.
Try: Tarte Tarteist Double Take Eyeliner  
Holiday Dinner With Family: Flushed, Vibrant Cheeks
Fielding your grandmother's questions about your lifestyle, your love life and your career goals can be as exhausting as awaiting Santa's sleigh, but you have to agree: holiday meals with family are always memorable. Give the right impression to your family members with flushed, healthy-looking cheeks. As makeup artist and stylist Jules Annen explains, a trend this season is allowing your genuine beauty to shine through, with a little added help from lightweight makeup. "The easiest way to show your family that you're adulting now is by adding a little color to the cheeks. Blush makes the skin look healthy, vibrant and attractive," she notes. Before you make the commute back to your home-sweet-home, she says to apply a cheek stain or cream that will absorb into your skin and reassure your grandma, that yes, you're taking your vitamins.
Try:  jane iredale Glow Time Blush Stick
Secret Santa Exchange With the Gals: False Lashes
Of all the special snowflakes in your life, friends who respond to every lingering text, get you home when happy hour gets the best of you and help triumph your successes and manage your losses, are the most treasured. That's why when it's time to host your annual girls-only holiday gathering, Maderich says no style is too over the top. Since they'll appreciate your long discussion over which mascara actually doesn't clump and what style of lipstick outlasts the others, go full-face glam for this gathering. To take your look to the next level, Maderich gives ample permission to apply false lashes. "Be sure to get a pair that matches your eye shape for a lifting effect," he says. Pro tip? If the lashes are a tad too long, trim the end so you can bat your beauties without going cross-eyed. You can also steal the spotlight with a gold glistening highlighter on your eyelids and cheekbones as you and your gang dance the night away.
Try: Tarte Tarteist PRO Cruelty-Free Lashes and RMS Beauty Living Luminizer
New Year's Eve Party: Bright Jeweled Eyeshadows
Regardless if your idea of a successful New Year's Eve party is a pajama countdown in your living room or dressing to the nines for a rooftop bash, Maderich says much like the year ahead, the sky's the limit when it comes to your look. Because it's a time to build hope and inspire goals, you should feel your most beautiful as you toast to the first 12:01 a.m. of a new calendar. "Reach for bright jeweled eyeshadows—think blue, purple or gold—and apply to your eyelids and inner corners for instant holiday glam," he says.