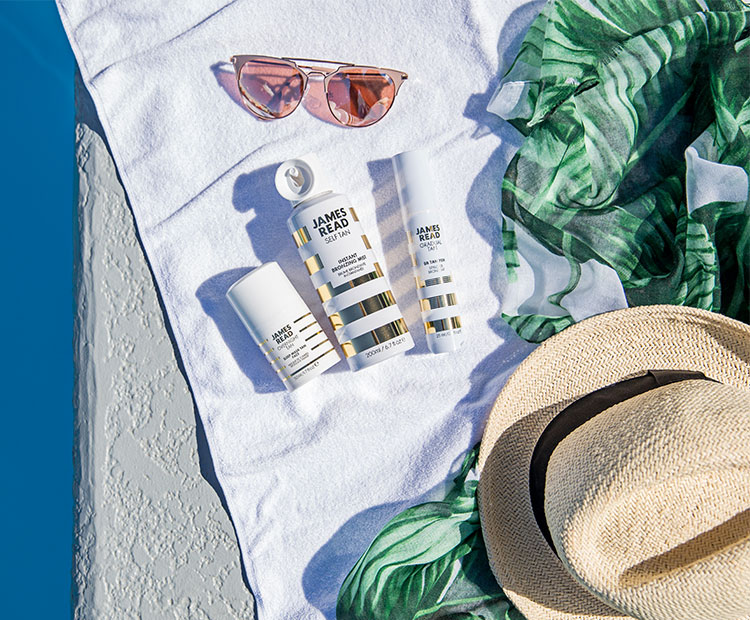 I'm a self-professed self-tanner junkie. There is rarely a day of the year that I am not wearing some form of self-tanner. While I feel like I have tried almost every tanner under the sun (pun intended), I am always excited to test out a new one, So I eagerly welcomed the opportunity to review 3 products from the James Read tanning line.
Expectations: Two things I look for when trying self-tanners are how quickly results are seen and how even and streak-free the tan looks after application.
First Impression: The James Read tanning collection caught my eye initially because I love the sleek packaging! The products have little smell (which is a plus when it comes to tanning products) and come with easy-to-understand directions for application. Here are the specifics on each of the 3 products I tried:
1. If You Want a Natural-Looking Glow, Stat: James Read Tan Instant Bronzing Mist
This mist is lightweight and easy to apply. Because it's a mist, I recommend applying in the shower on clean, dry and freshly exfoliated skin. I was impressed by how even and streak-free the mist covered my skin without even having to rub it in! The mist gives a subtle tan glow immediately, and then a natural-looking tan develops over the next 3 to 5 hours. One coat gives a very subtle tan, so several applications are needed to achieve a deep tan, making this tanner perfect for lighter skin tones or anyone wanting a very natural glow. The finish isn't sticky, and I was able to dress immediately after application without residue getting on my clothes, which is a huge bonus!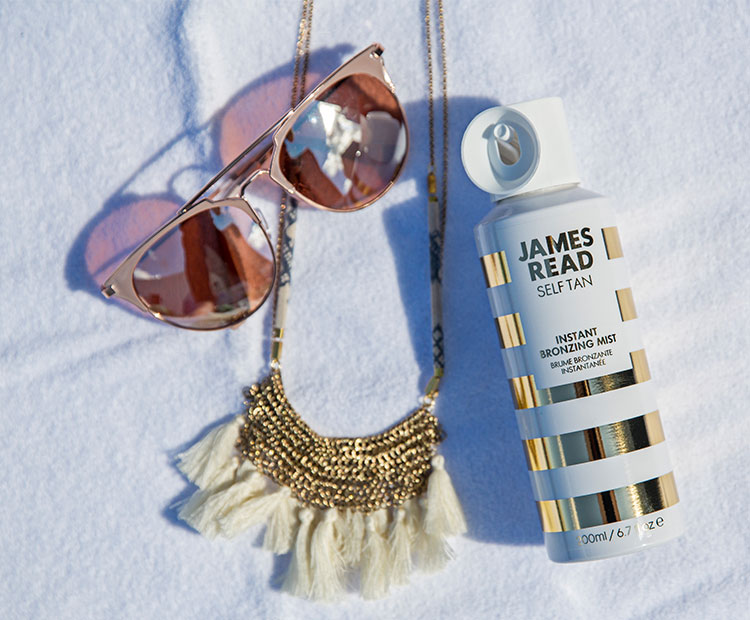 2. A Tanning Mask That Works As You Sleep: James Read Tan Sleep Mask Tan
Before trying this product, I had never seen or tried an overnight tanning mask. This is a genius concept! Since I have combination skin that's prone to breakouts, I am always nervous about trying a new face product. This one passed the test with flying colors! I couldn't believe how lightweight and nongreasy this face mask is! I applied it to a clean, dry and freshly exfoliated face before bed and woke up to a noticeably tanner face the next morning! One application is all I needed for results that lasted 3 to 4 days. I love the glow that mask gave my face, especially for summer. It helps me feel more comfortable going without makeup or wearing less makeup.
3. For an Even, Mess-Free Application: James Read Tan BB Tan Pen
The BB Tan Pen is another innovative tanning product that's unlike anything I have ever tried. The clever brush makes application a breeze. I liked that the brush enabled me to easily apply the tanner evenly to all the parts of my face and to highlight/contour certain areas. The applicator also keeps your hands free of tanner, which is amazing! This is a perfect product to apply in the morning to a fresh face. I applied makeup after the lotion dried with great results! The tanning effect is subtle and gives a nice, even, natural glow.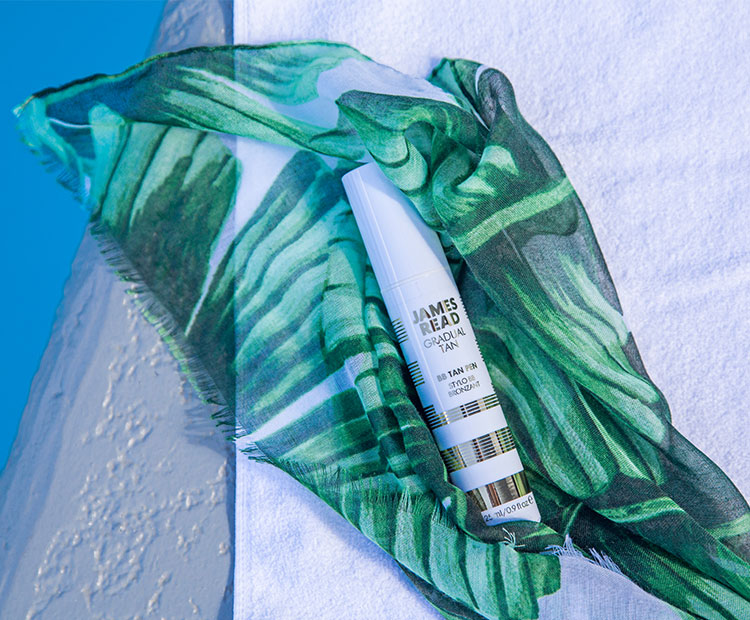 Overall, I am very impressed with the James Read tanning collection. Each product is foolproof to apply and gives natural and even results without stickiness or a strong odor! This self-tanning gal can't wait to try more of the line, and I recommend it my friends and followers!