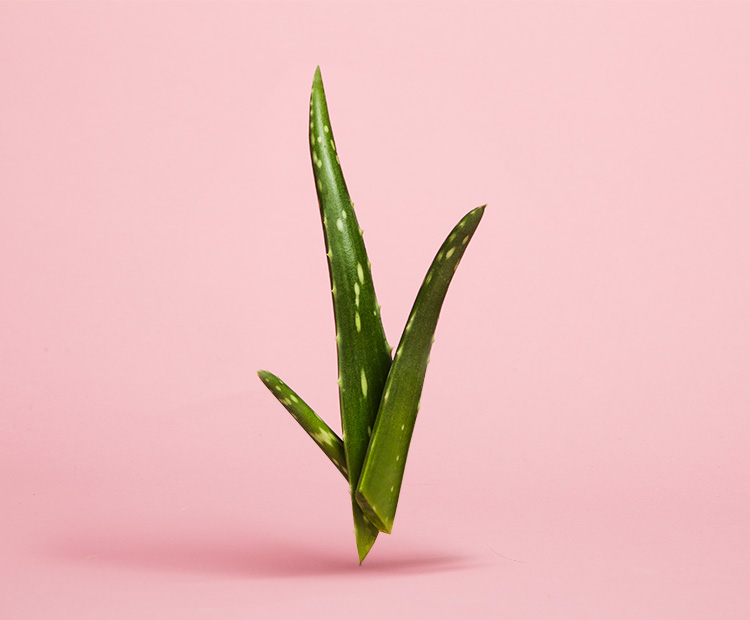 When it comes to natural ingredients with bountiful health, skin and hair benefits, aloe vera needs no introduction. Known as the "plant of immortality," by the ancient Egyptians, aloe vera is one of the most featured ingredients in beauty, skin and hair care products—and for good reason. No longer just your mom's go-to solution for cuts, insect bites and sunburns, aloe vera (or aloe barbadensis) is one of the plant world's richest sources of nourishing, rejuvenating and hair- and skin-loving nutrients.
"Scientists have found over 200 nutritional substances in aloe barbadensis leaves," says beauty and aromatherapy expert Janice Rosenthal, owner of Garden of Essences. "These include proteolytic enzymes that stimulate fibroblast cells in our skin tissue that manufacture collagen and elastin, which in turn restore damaged skin and keep it firm."
Because of its cell-renewing properties, aloe vera is known to reduce the appearance of wrinkles and fine lines, scars and even stretch marks. It's also a potent antioxidant, thanks to its high concentration of vitamins A, C and E—all essential in preventing visible signs of aging and hair damage and neutralizing free radicals. Its antibacterial, antiseptic and anti-inflammatory benefits also make it effective in treating acne and other skin and scalp irritations.
Worried the summer heat might do a number on your skin and hair? Fret no more. According to Rosenthal, aloe vera comes loaded with "moisture-boosting" nutrients and natural sugars that are responsible for "locking moisture into the skin and hair shaft, alleviating dryness, preventing brittle hair and taming frizz."
Ready to experience the wonders that aloe vera can do for your skin and hair? Here's a list of our top recommendations to get you started.
Buy now

with Dermstore

Featuring the antispetic, antioxidant and anti-inflammatory benefits of aloe vera and allantoin, this five-star-rated cleanser leaves your face free of dirt, excess oil, makeup and other impurities while keeping it soothed and protected from environmental stressors. Its gentle formula makes it perfect for all skin types, including those with sensitive and acne-prone complexions.

Buy now with free delivery