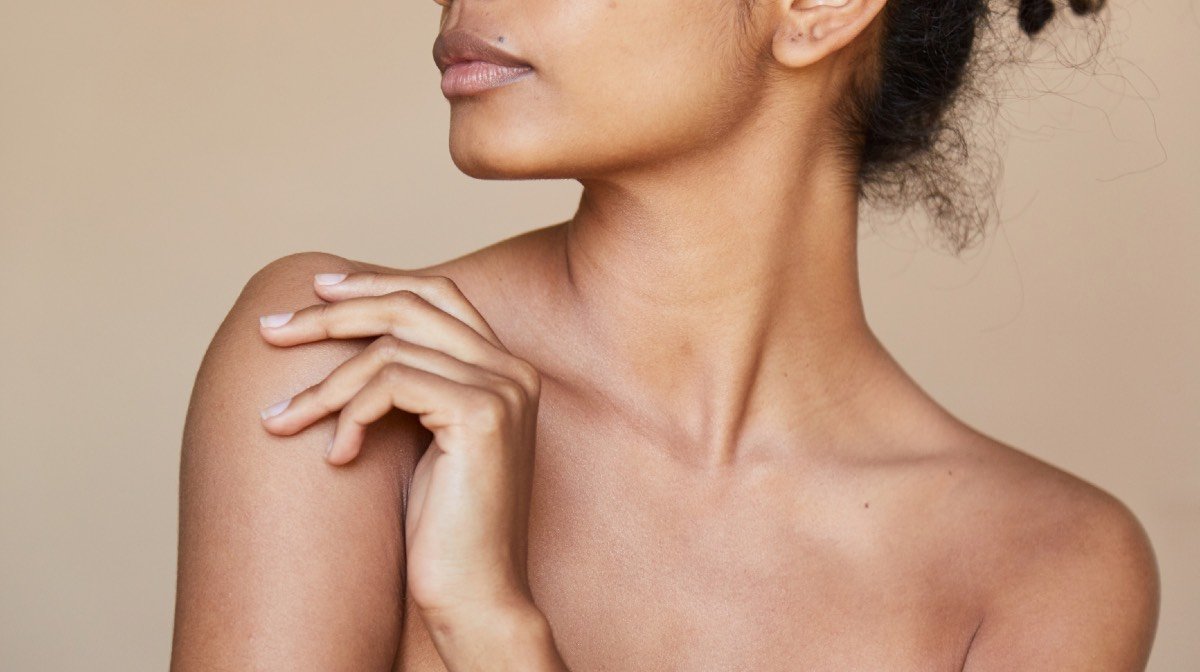 Skin care doesn't stop at the neck, and a well-rounded body regimen should be part of every self-care routine. Creams, lotions and treatments that go beyond the face to help firm, tighten and improve the skin on the body are a big focus right now. (Perhaps it's because we've been showing our faces on Zooms for the past year and it's time to give our bodies the treatment they deserve.) But are they the real deal? Here, everything you can (and can't) expect skin-firming creams to do.
Do Body-Firming Products Really Work?
Firming lotions encourage collagen production (collagen is a structural fiber that provides the skin with support, firmness and flexibility). When collagen breaks down due to environmental and sun damage, inflammation and aging, the result is sagging skin. Dr. Jennifer Segal, a board-certified dermatologist in Houston, TX, says firming creams can help, but it is important to have realistic expectations. "These creams are great for improving texture and contour, but they aren't the end-all be-all. They work on the upper layers of skin to hydrate, exfoliate and tone, but they don't tackle the deep support underneath the skin," she adds. "But if these products give you the confidence to wear something shorter to show off your arms or legs, then they're doing their job."
Ingredients matter, and so does formulation. Look for thick creams, balms and lotions that contain at least one active ingredient. "Ingredients like hyaluronic acid and caffeine plump, smooth and hydrate. Others, such as urea, retinol, niacinamide and lactic, salicylic and glycolic acids, either stimulate collagen or mildly exfoliate for anti-aging benefits," Dr. Segal explains.
While creams can help the upper layers of your skin look firmer and smoother, what they can't do is lift slack skin. "It's pretty ambitious to say you'll get a lift from a cream—you won't. Only a procedure can provide that," Dr. Segal informs. Topical treatments don't rival the results of in-office treatments (the most popular ones are body peels, Botox injections in the neck, microneedling with radiofrequency, resurfacing lasers and heat- and ultrasound-based tighteners) or plastic surgery. Nevertheless, if the skin isn't supple, a procedure won't render as good of a result, which is why a combination of the two is best.
The Best Skin-Firming Body Treatments
Buy now

with Dermstore

Caffeine appears in many ingredient lists because of its ability to stimulate blood flow, decrease puffiness and tighten loose skin. This hydrating cream is full of caffeine plus the brand's proprietary iFirm technology (a blend of peptides, antioxidants, botanical extracts and a prebiotic) to improve crepey skin from head to toe.

Buy now with free delivery