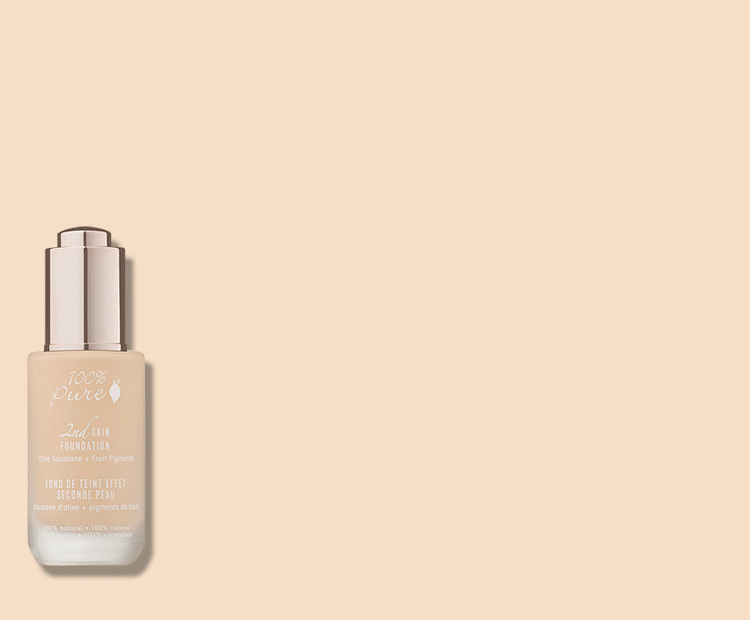 When you have dry skin, one of the most frustrating parts of your beauty routine just might be applying foundation. Choose the wrong one, and you could be left with cake on your face. (OK, not literally, but certain foundations definitely leave dry skin looking cakey!) That doesn't mean you have to forgo foundation completely. It's all about finding one that'll make you look glow-y and avoiding products that'll exacerbate dry patches and flakiness. So we chatted with Chicago-based makeup artist Sophia Porter for her tips on picking out (and applying) foundation for dry skin. Get her advice below, plus find the best foundations for dry skin sold here at Dermstore.
What to Look for in Foundation If You Have Dry Skin
When you have dry skin, it's best to use foundations that have a satin or dewy finish with moisturizing ingredients, says Porter. Two good ingredients to look for in foundation if you have dry skin are hyaluronic acid (which has the ability to hold 1,000 times its weight in water) and vitamin E (an antioxidant which studies have shown may ease symptoms of atopic dermatitis). "Silicone-based foundations always look gorgeous on drier skin," says Porter. That's because silicone sits on top of the skin rather than settling into dry areas, she explains. Just stay far, far away from powder foundations or ones with matte finishes. "These will create a very harsh, dry texture," says Porter.
How to Apply Foundation on Dry Skin
Before putting on your foundation, Porter recommends a couple of skin care steps. "In order to keep your foundation looking its best, make sure you are exfoliating gently and moisturizing generously before applying," she says. "Peel pads are a great way to quickly shed off some dead skin prior to a makeup application." Then dab on foundation with your fingers or a makeup blender.
Best Foundations for Dry Skin
Ready to choose a foundation for dry skin? We've rounded up the best foundations for dry skin sold at Dermstore. Have your pick from the options below.
Sheer Coverage
Buy now

with Dermstore

7. Jouer Cosmetics Essential High Coverage Crème Foundation

10. Stila Cosmetics Aqua Glow Serum Foundation