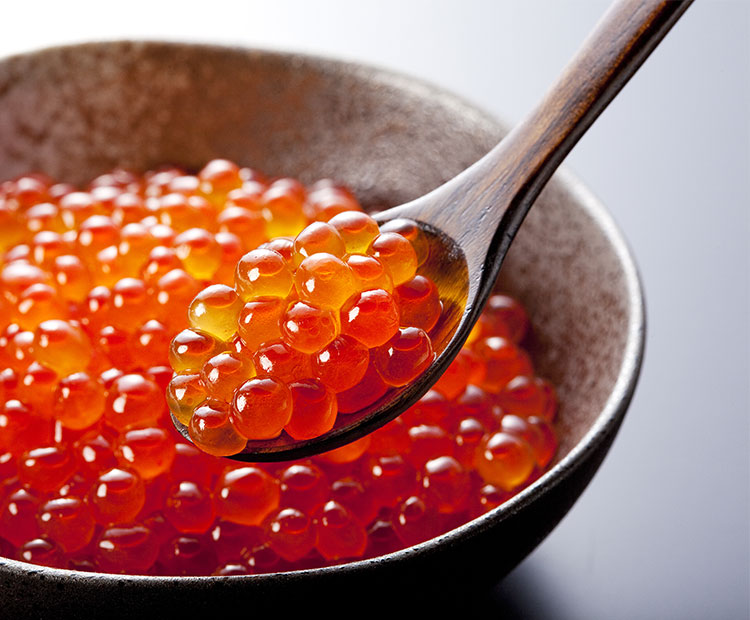 Plumbing the sea for skin care ingredients is a popular practice that predates (and was embraced by) Cleopatra herself. "Marine-based ingredients have a long history in both health and beauty benefits," says DMK paramedical esthetician Elizabeth Rabena, owner of Moxie Skin care in San Diego. "Kelp, for example, absorbs toxins and is one of the highest sources of minerals, vitamins and amino acids. It is an active ingredient in one of my favorite products."
Take a look at some of the top marine-based skin care ingredients below and discover the benefits that each one provides.
1. Algae
Falling into two groups—macroalgae (the above-mentioned kelp and seaweed) and microalgae (microscopic, single-cell organisms)—marine algae have properties of an emollient, antioxidant and antibacterial to boot. Rich in vitamins and minerals, they hydrate the skin while tightening and detoxifying it, making algae a favorite ingredient for face masks and eye creams as well as moisturizers and lotions. Red algae in particular are lauded for their healing properties, while green algae promote collagen production and support elastin health.
Find it in: Babor Fluids Moist and Lipid Algae Active Fluid
2. Dead Sea Minerals
Contrary to its name and popular belief, the Dead Sea is actually a saltwater lake containing 26 essential minerals—a dozen of which are exclusive to its waters—that are key to stimulating cell renewal. These concentrated minerals are absorbed through the skin, fighting dryness, inflammation and the signs of premature aging. They're even touted for countering the effects of eczema and acne. Products range from Dead Sea salt-, water- and mud-enriched facial masks, facial moisturizers and body lotions, body exfoliants and facial cleansers.
Find it in: AHAVA Time to Hydrate Essential Day Moisturizer – Normal to Dry Skin  
3. Fish Roe Enzymes and Extracts
The same enzyme that baby salmon release into the water when hatching from their eggs has been shown to act as a natural and gentle exfoliant when applied to human skin. Dead cells are dissolved while healthy cells are left intact, freeing the skin of the redness and inflammation that are sometimes associated with the use of other enzyme-based products. Dullness is sloughed away, fine lines and wrinkles are diminished and hyperpigmentation is lightened. Caviar extracts taken from fish eggs are lauded for being rich in vitamins, hydrating the skin and supporting cell turnover as well as lifting and firming. Both ingredients can be found in face creams, toners, serums and facial cleaners.
Find it in: Matis Paris Pure Lotion – Toner
4. Seawater
The naturally high mineral content of the salt in seawater—including calcium, magnesium, potassium and sodium—is the secret to its healing properties and skin-clearing abilities. Cellular communication is improved by the influx of vitamins and minerals to the skin, hydrating and moisturizing while jettisoning dryness and irritation. Even acne and dermatitis have been shown to improve, thanks largely to the high concentration of magnesium in seawater. Popular skin care products containing seawater include toners, facial mists, face washes, moisturizing creams, texturizing hair sprays and bath salts.
Find it in: Phytomer Souffle Marin Cleansing Foaming Cream
5. Pearl Extracts
Derived by crushing pearls into powder or dissolving them enzymatically in water, pearl extracts have been a popular ingredient in Ayurvedic medicine and Asian skin care for centuries. Loaded with antioxidants and amino acids, these extracts are best known for their skin-brightening effects, achieving high luminosity through exfoliation and an infusion of minerals that support cell renewal. Pearl extracts are available in face masks, anti-aging creams, serums and pigment correctors.
Find it in: Sjal Pearl Enzyme Exfoliating Mask
READERS—Do you know other marine-based ingredients that are good for your skin? Tell us in the comments section below!