Once upon a time, moisturizers existed for the sole purpose of hydrating dry skin. Not anymore. You probably don't realize it now, but your moisturizer actually plays a much bigger role in your skin care routine than you think. Here are just some of the ways it's making your skin look better.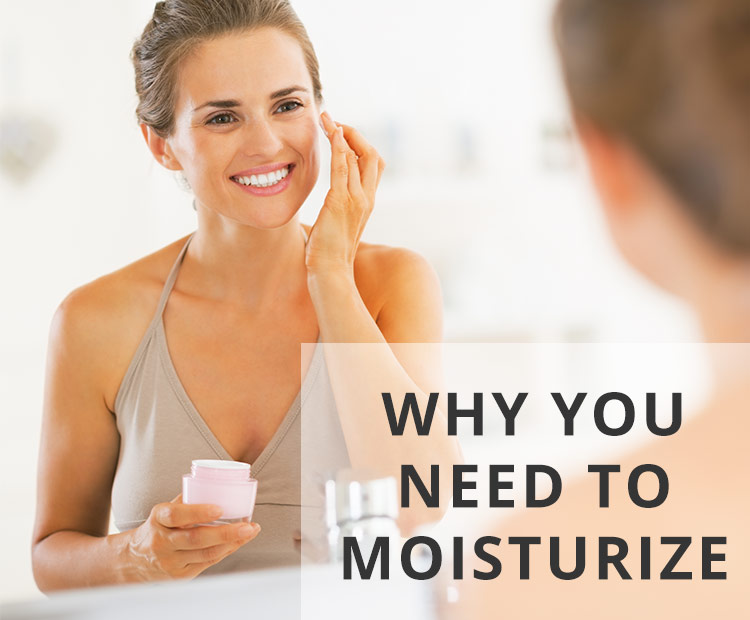 1. It delays fine lines and wrinkles.
"Antiwrinkle creams are primarily moisturizers, explains dermatologist and FryFace.com founder Fayne L. Frey. "They increase the water content of the skin, which immediately improves the appearance of fine lines and wrinkles. Imagine if water is pumped into a raisin, it becomes a grape!"
2. It reduces acne breakouts.
"If you don't use enough moisturizer, your skin can crack and become sensitive," explains Dr. Purvisha Patel of Advanced Dermatology and Skin Cancer Associates. "And when you're exposed to products or agents that are too harsh for your particular skin type, your body will release histamine in your skin, which you'll recognize as an allergic reaction or acne breakout."
3. It delivers active ingredients.
"Aside from keeping your skin smooth and lubricated, moisturizers also soothe, repair or rejuvenate, depending on what your skin needs," offers Bioelements Director of Education Teresa Stenzel. "This is why it's important to know what your skin type is and to pay attention to what your skin is lacking, so you'll know which formula is best for you."
4. It helps your skin do its job.
"Dehydrated skin will not be able to maintain an intact barrier," says dermatologist Dr. David Bank. "Moisturizers help bring and maintain water levels in the surface layers of the skin and help keep them at an optimum level."
5. Lastly, it makes our skin feel so good—instantly!
We all know what dry skin feels like: itchy, tight and uncomfortable. Isn't it amazing how the simple act of applying moisturizer can take all these unpleasant sensations away?
Readers, what's your favorite moisturizer and why? Share it with us on the comment section below.