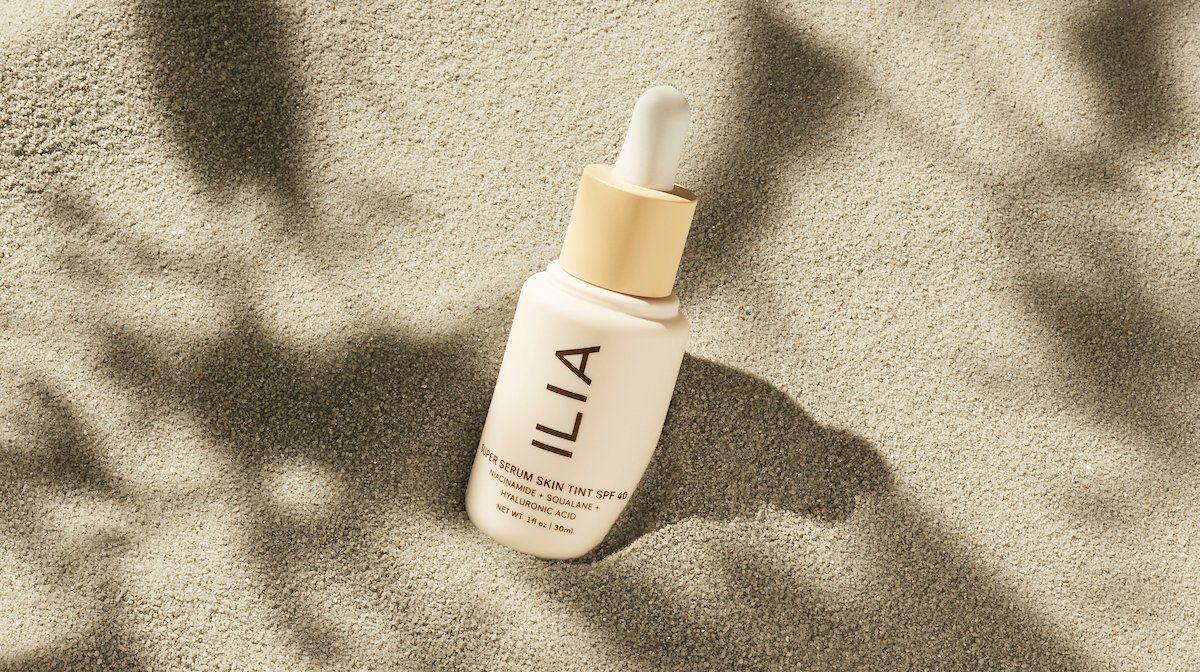 Regardless of your skin tone, hereditary risk for skin cancer or the amount of time you spend outdoors, you should be wearing sunscreen every single day—full stop. Sunscreen is the single most important product to incorporate into your skin care routine, both for protecting yourself against harmful rays and preventing signs of aging. In fact, according to the American Academy of Dermatology, as much as 80 percent of visible aging comes from UV exposure.
Luckily, sunscreen comes in just about every product type you can imagine, including makeup. Today's market offers no shortage of high-performing tinted moisturizers, setting sprays and complexion products infused with SPF levels of 20 or higher. (The AAD recommends an SPF of 30 or higher, for the record.) But are you fully covered with the SPF in your makeup alone?
The Best Way to Prep Your Skin for Makeup
Before we dig into the options you have for reapplying SPF over your makeup, it's important to understand the right way to conduct your initial application. In order to get the level of sun protection that's labeled on the bottle, you need to use ¼ teaspoon of that product—any less than that and you aren't getting the labeled SPF protection. You'll find that ¼ teaspoon of, let's say a foundation or a liquid blush, is a lot of product, so it's important to think of makeup infused with SPF as the cherry on top, rather than rely on it as your sole source of SPF. So before you get to your makeup, apply ¼ teaspoon of your favorite SPF. Then you can dig into the fun stuff.
"Many makeup products provide an excellent addition—not replacement—to the sunscreen armamentarium," says Dr. Alicia Zalka, a board-certified dermatologist and Surface Deep founder. "But the terrific news is that makeup that contains a pigment, such as a tinted moisturizer with SPF, or lipstick with pigments, or even eyeshadow with color, can add another level of sun defense. So if you apply a layer of mineral sunscreen, then a foundation or tinted moisturizer with SPF topped with powder, that's a winning combination," she adds.
How to Reapply SPF Over Your Makeup
As for reapplying throughout the day, you have some options that won't interfere with your makeup application. The first option is great for one-and-done makeup users who just like to use foundation or a tinted moisturizer without any other products. If this sounds like you, you can add another layer of your complexion product of choice on top of your existing makeup (two layers of foundation might feel like a lot on the skin, but this method is very effective for those who prefer lighter formulas or tinted moisturizers). For those who like to apply other products (like blush, bronzer, highlight and concealer) on top of their makeup, there are other options that don't involve blurring all of your products together.
"Since even the best products need to be reapplied throughout the day for best protection, I frequently reach for my mineral powder sunscreen," says Dr. Zalka. "This can easily be applied on top of any makeup and or SPF already on the skin. I find this a flawless way to refresh the skin and protect it too." Your next option is to use a setting spray infused with SPF, which will simultaneously refresh your makeup and give you an added layer of SPF protection.
Regardless of the method you choose, the most important factor here is to start strong with a generous application of a traditional sunscreen, then think of your makeup and subsequent reapplications as a form of added protection.
The Best Makeup Products With SPF
$48.00 Buy now

with Dermstore

The Super Serum Skin Tint is a major award winner and a favorite among dermatologists and beauty editors alike. The formula truly feels like a lightweight hydrating serum, but offers all of the coverage power of a foundation. With SPF 40, hydrating squalane and hyaluronic acid, it's a win-win-win for your skin.

Buy now with free delivery