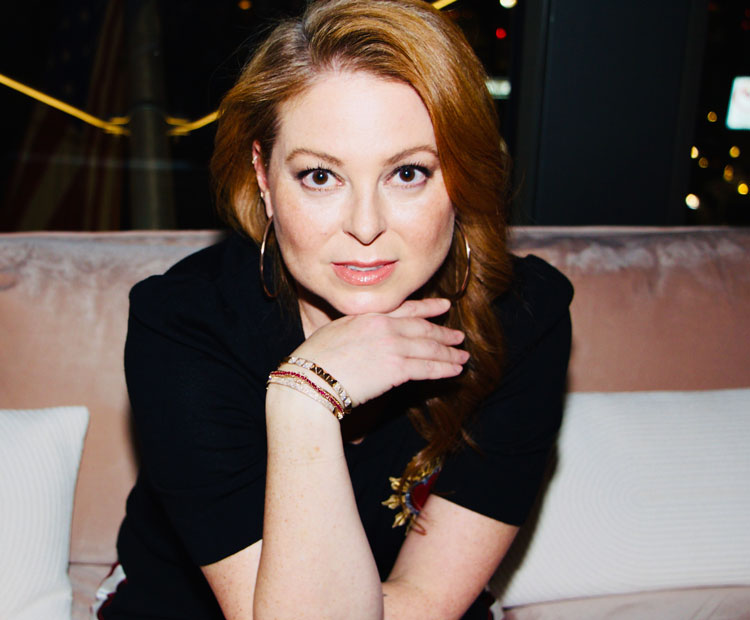 If there's one person who A-listers go to before hitting the red carpet, it's celebrity facialist (and Founder of Joanna Vargas Salons and Skin Care) Joanna Vargas. Renowned for her refining and reshaping treatments and her highly effective line of products, it's no wonder that so many famous faces rely on her services to achieve that coveted glow. "When I opened my own salon in 2006, there was a lack in the marketplace of science-backed, results-oriented and natural products," she says. "I knew that I wanted to focus on teaching women we could strive to be the best versions of ourselves by doing things in a non-invasive way."
Between juggling her two salons in New York and Los Angeles, this bicoastal maven gave us the inside scoop on the facial treatment that her famous clients request the most, the number-one skin care mistake that people make and some of her best tips for healthy, glowing skin. 
What she recommends to skin care newbies: 
I recommend a microcurrent facial as it will redefine your features from the first session! Although it's a non-invasive treatment, microcurrents are like going to the gym for the face. Microcurrent electricity provides a lot of skin care benefits since it increases lymphatic drainage and helps boost collagen production. A microcurrent facial improves muscle tone, reduces puffiness, increases cellular activity and tightens pores. The overall result is healthier and younger-looking skin, no matter your age. Best of all, it's super relaxing—it usually makes people fall asleep!
How she gets her celebrity clients red-carpet ready: 
The Triple Crown Facial is a fantastic treatment to get before an event and is favored by my celebrity clients before a shoot or any appearance on the red carpet. We start with microdermabrasion using a diamond-tipped wand. Then, we use a mild electric current to drain puffiness, tone muscle, tighten skin and reshape the face. By the end of the first treatment, clients will notice a more defined jawline, more pronounced cheekbones and more pronounced and refreshed eyes. The final step is a vitamin-spiked oxygen treatment to give skin an instant glow! The whole treatment is done in 60 minutes.
The one thing she wants you to STOP doing: 
I think over-exfoliating is the worst mistake I see repeatedly. Somehow women have gotten the impression that the more they use retinols, glycolic acids and scrubs, the better. However, we really need to understand that the skin can only take so much of that stuff. I see time and again women who come in with red, inflamed skin who think they need more peels and microdermabrasion. The skin thins over time with all of that, and I think we can all agree that once you reach the point of inflammation, you really can't expect anything good to result.
Instead, I love gentle scrubs. They are harder to overuse and they keep the skin nice and clean. I recommend applying a scrub to clean skin twice a week. Use gentle circular motions, with extra time spent on the oilier T-zone. Three minutes is plenty for effective exfoliation. My Exfoliating Mask contains fruit enzymes to boost cell turnover and brighten skin. It also contains lactic acid and volcanic ash to draw out impurities, dirt and oil from your pores, as well as galactoarabinan [a plant extract that helps reduce hyperpigmentation, among other benefits].
The 3 skin care rituals she swears by: 
1. I start any good skin care routine with diet advice. If you're breaking out or if you have dull skin, the best solution is to add more greens to your routine. One of my best tips is to start by eating a little bit of avocado every day with your salad, or even throwing a half of an avocado into your morning smoothie. Avocado supplies the skin with healthy fats and phytonutrients to hydrate from the inside out and bring back your glow.
2. Though it's important not to over exfoliate, you should still exfoliate! Exfoliation is my secret weapon to having great skin. Think of exfoliation as your way of creating a perfect canvas for your skin care products and your makeup. You could be investing in the most expensive and amazing skin care products at home, but if you don't exfoliate, those ingredients won't ever penetrate to make any difference at all.
3. Take five minutes in the morning and at night for your own beauty ritual. In the morning, dry brushing before a shower and spending a few minutes massaging the face while applying your products will go a long way to making you look and feel great. If your skin is inflamed, red or breaking out, you should always apply your products in a downward motion on the face towards the sides of the neck. This encourages lymphatic drainage and brings down redness immediately.
Her can't-live-without beauty products: