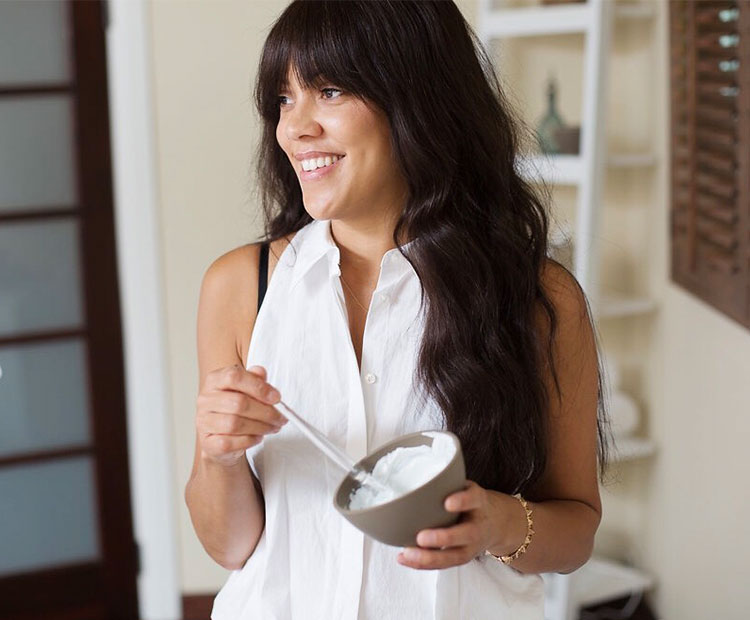 From acne and rosacea to fine lines and wrinkles to pigmentation and sun damage, celebrity esthetician and acne expert Shani Darden has seen them all—even on the most seemingly flawless faces in Hollywood. It just goes to show that no one is impervious to skin issues, which can strike anyone regardless of age, profession, financial status or whether or not one has a glam squad at her beck and call.
The good news? Healthy skin, according to Darden, is not only possible but also achievable even with a few strategic skin care products and a simple, but consistent, regimen. And she knows this for a fact based on her own personal experience. "When I was a kid, I had a lot of skin care problems," shares Darden. "I remember the insecurity of that well, and it really made me want to help people to feel good about themselves."
Because of her personal struggles, she made it her mission to help people transform their skin. She did this by launching a career as a licensed esthetician, working alongside distinguished dermatologist Dr. Erma Benitez, from whom she gained extensive knowledge on treating acne and other extreme skin conditions. After that, she took her expertise to luxurious spas and reputable clinics around Los Angeles—Le Spa by Sofitel and Kinara Skin Care Clinic, among others—where she earned a loyal following and made a name for herself as one of the most sought-after estheticians among Hollywood A-listers and runway models.
Want to know what a celebrity esthetician's skin care regimen looks like and what products she actually uses? So do we. Here we carved a few minutes out of her busy life to ask her that, as well as tips on how to battle our biggest skin care issues and beauty boo-boos.
Dermstore: What's your skin care philosophy and how has that changed over the years?
SD: My philosophy has been "less is more" for years. I see so many people just piling on products, and not only does it reduce the efficacy of products, it can cause issues like chemical burns if you're layering too many active products. I really like to keep things simple!
What have you learned about your skin that you wish you knew when you were in your 20s? And how did that change how you take care of your skin now?
Sun exposure is responsible for all of the skin issues that you see later on. Sun damage takes literal decades to come to the surface, so when you're in the sun a lot when you're younger, you won't start to see the damage come through until your early 30s. I wear sunscreen every single day, and keep my face covered with sunglasses and a hat with a wide brim. In general, I just try to stay out of the sun as much as possible!
What are the biggest skin care/beauty mistakes most women, even celebrities, make? What should they do instead? 
One of the biggest mistakes I see people making is not using the right products for their skin type. Just because a product is trendy or someone else uses it and has great results, that doesn't mean it's going to work great for you. This is why it's also so important to introduce new products into your routine slowly. You're able to better isolate any issues that new products may be causing this way.
Acne treatment is one of your specialties. What do we know now about this skin condition that we didn't know before or you wish more people would know?
People used to think that over-drying your skin when you have acne was the best way to treat it. However, the reality is that it just makes you break out more. It's best to make sure you're cleansing your skin thoroughly with a gentle cleanser, exfoliating one to two times a week to remove the dead skin cells from the surface, and using a targeted acne serum. My Texture Reform™ Gentle Resurfacing Serum will also help with acne too!
For those who are busy or don't have a lot to spend on skin care products, what are the five skin care products everyone should have?
1. Gentle cleanser
2. Vitamin C serum for the daytime
3. Sunscreen
4. Retinol serum if your skin can tolerate it
5. A great moisturizer for your skin type
If you have $300 to spend on skin care products, which ones will you spend it on? 
I try to find products that are effective but not harsh, products that won't cause congestion and overall products that have good, active ingredients! I think it's worth it to splurge on products with great, active ingredients. You're going to get the most benefit out of these products!
Shani Darden's Top Product Picks on Dermstore
Buy now

with Dermstore

iS Clinical Cleansing Complex retextures your skin to give you a smooth, blemish-free complexion. White willow bark exfoliates and breaks up pore-clogging oil to boost cell turnover and tighten the appearance of your pores. Antioxidants derived from chamomile and centella asiatica heal skin damage and prevent free radicals from wreaking havoc on your complexion. This resurfacing gel wash lathers to remove makeup and assist in

Buy now with free delivery