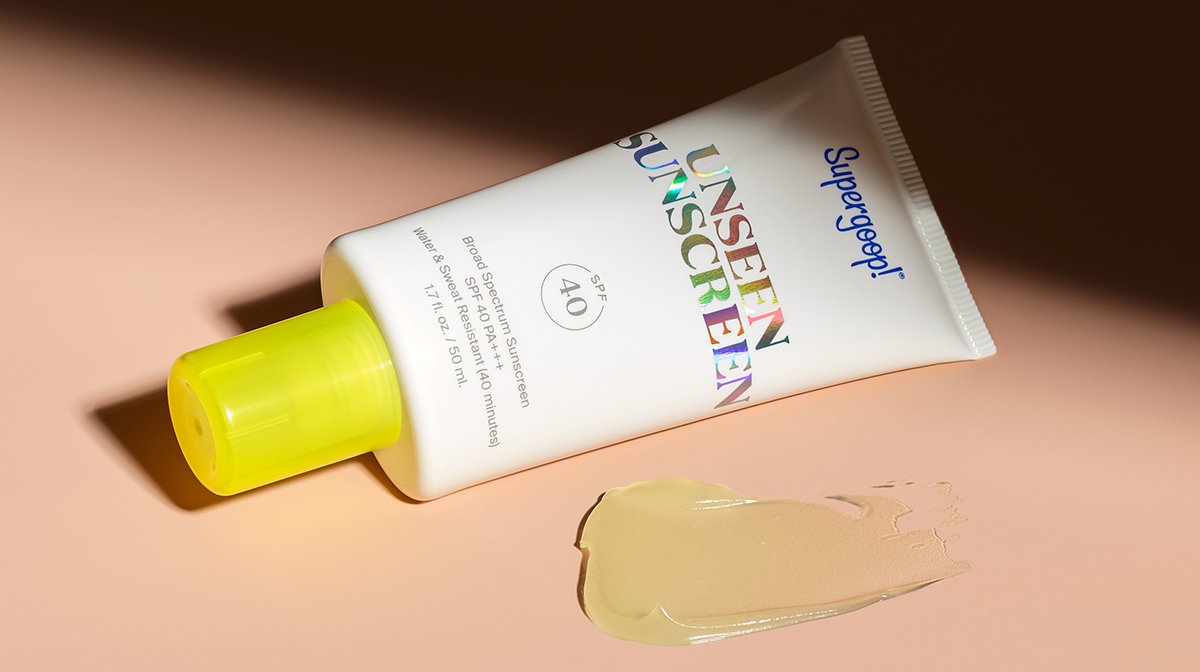 When Holly Thaggard learned that daily sun exposure was the leading cause behind skin cancer, she decided to create an SPF brand that was worthy of daily wear. Enter Supergoop! For the past 14 years, Supergoop! has been changing the way we think about SPF.
"When you look back at when this brand first started well over a decade ago, no one really understood how crucial SPF was to their daily skin care routine—it was just about sunscreen at the beach and nothing more. Not to mention sunscreen itself was an icky, sticky mess!" says Thaggard.
Sun Care Your Way
With its clean ingredients, feel-good textures and innovative formats, it's no wonder that the brand has quickly achieved cult-favorite status among consumers and dermatologists (looking at you, Unseen Sunscreen!). Another reason why people can't get enough of the SPF brand? With over 40 groundbreaking formulas to pick from, Supergoop! offers a wide assortment of products designed to make wearing sunscreen easier than ever.
How to Choose the Right Supergoop! Sunscreen
To help you find the perfect formula for your skin type and lifestyle, we asked Thaggard to break down the brand's top-selling products and why they deserve a spot in your daily routine.
Buy now

with Dermstore

"This is our #1 SPF and a great way to get your foot in the door. It's a game-changer because it's everything your typical SPF isn't: completely invisible, weightless and scentless."

Key ingredients: Red algae helps protect against blue light emitted by electronic devices and frankincense helps boost skin's resiliency and provides a soothing effect.

SPF: 40

Oil-free: Yes

Great for: All skin types

For face or body: Face

Other benefits: Acts as a makeup-gripping primer, plus water- and sweat-resistant (40 minutes)

Buy now with free delivery