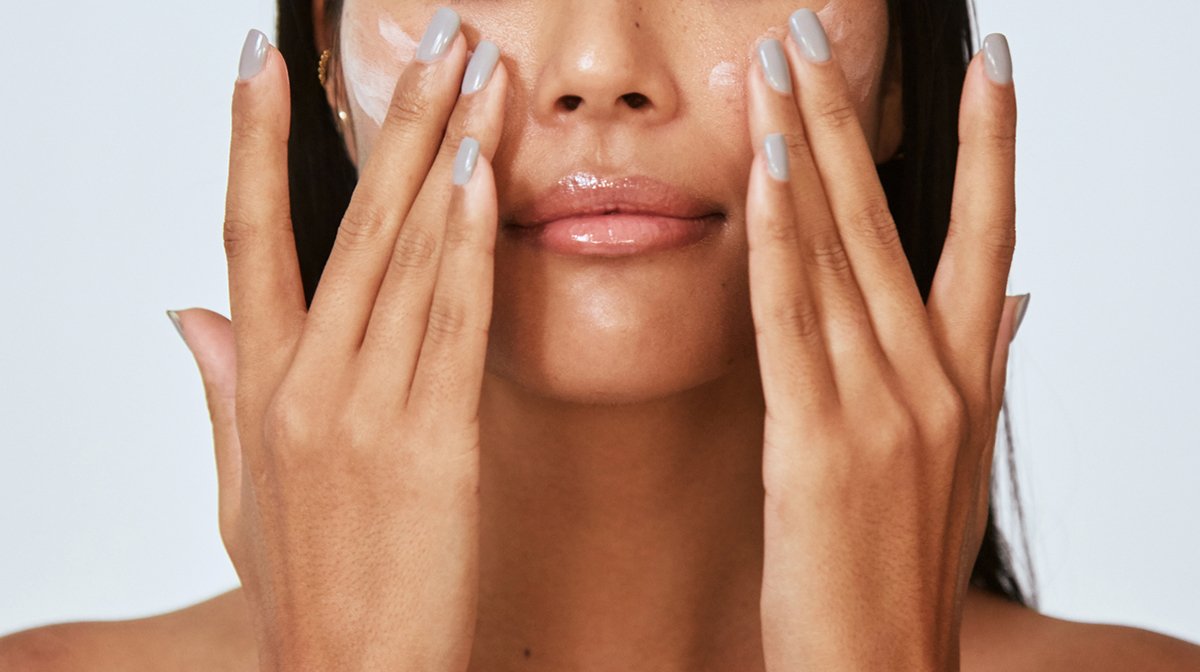 During the warmer months, we all want that no-makeup makeup glow. This is where tinted sunscreens come in handy. The ultimate multitasker, tinted formulas provide lightweight coverage with built-in protection from harmful UV rays.
To see which tinted sunscreens are worth adding to our summer routine, we had 4 Dermstore employees—with different skin tones and skin types—try some of our top formulas from EltaMD, Colorescience, Peter Thomas Roth and MDSolarSciences. To conduct a true-wear test, we also set in place some rules:
Must wear each product for a full day
No mixing with other sunscreens or tinted formulas
Curious to know which product(s) they liked best? Follow along to see what they had to say.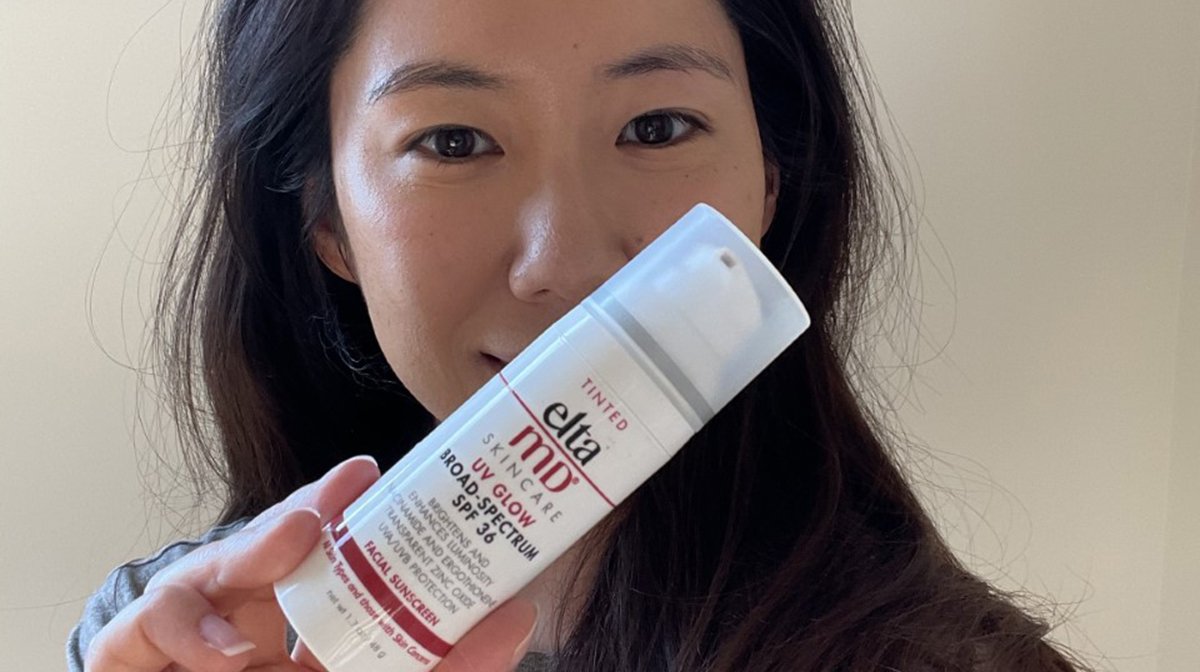 Reviewed by: Christine, Site Merchandising Manager
Her pick: EltaMD Dermstore Exclusive UV Glow Tinted Broad-Spectrum SPF 36
Skin type: Combination.
Experience with sunscreens: I'm very pro-sun care, so sunscreen is always the final step of my skin care routine before I apply my makeup. Because I have so many steps in my regimen, I need to be able to apply sunscreen on top of my already-applied products without any pilling or white cast.
The verdict: I liked the EltaMD formula because the consistency and texture is closest to my everyday foundation. I like to apply my foundation with my fingers versus a brush and I felt that the EltaMD option gave me a similar finish. The end result gave me a dewy, moisturized glow that I feel is a great replacement to my foundation. Although the coverage is pretty light, I layered a little more to some of my problem areas (I have a few blemishes and acne scars) and felt that it did a decent job of covering those spots.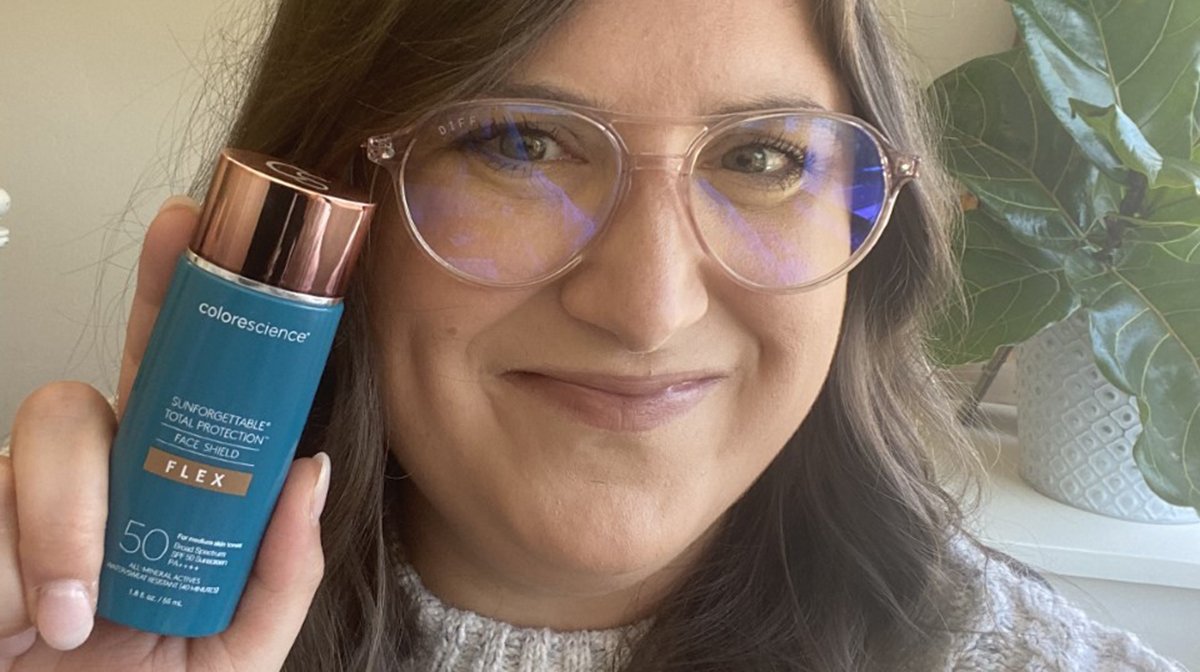 Reviewed by: Emily, Program Manager
Her pick: Colorescience Sunforgettable Total Protection Face Shield Flex- SPF 50 – Medium
Skin type: I tend to have more normal skin, but I see dryness in some areas.
Experience with sunscreens: I like to reach for formulas that are tinted and multipurpose. This allows me to leave my house without any other makeup but still with the right amount of coverage.
The verdict: I am OBSESSED with this SPF! It goes on very smooth and leaves your skin feeling hydrated, like you just applied moisturizer. It blends in very well and provides just the right amount of coverage. Best of all, it's not too thick but still manages to cover blemishes and redness nicely. It left my skin looking refreshed and almost glowy.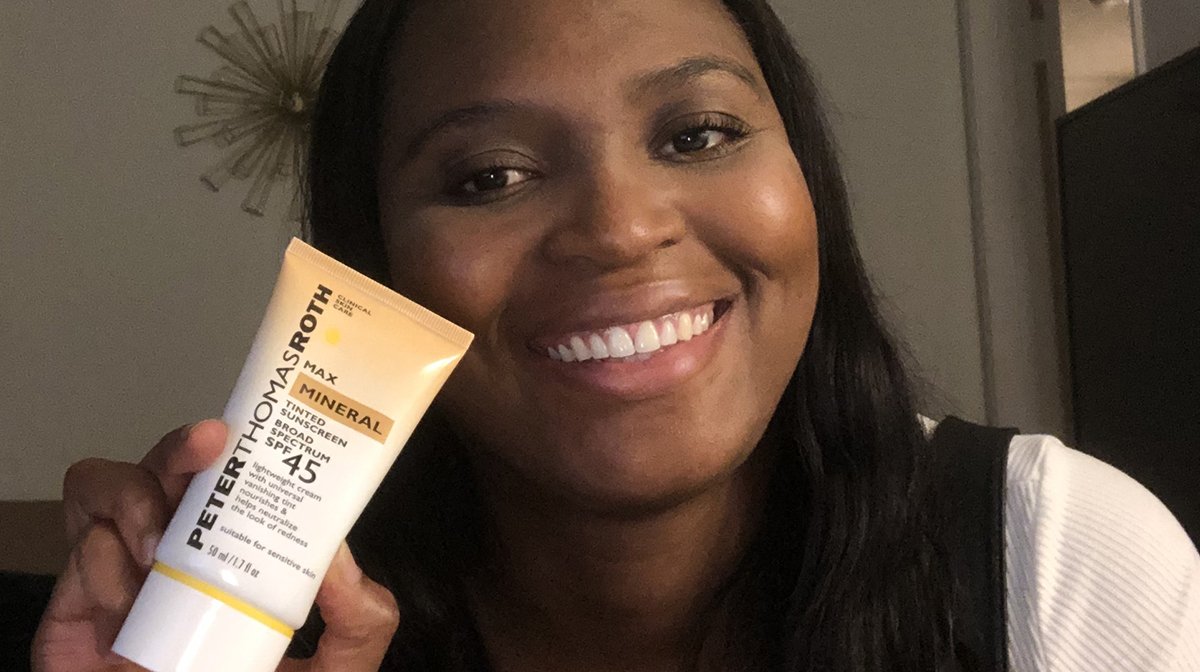 Reviewed by: Kourtney, Marketing Director
Her pick: Peter Thomas Roth Max Mineral Tinted Sunscreen Broad Spectrum SPF 45 UVA/UVB Protective Lotion
Skin type: Oily.
Experience with sunscreens: I've always just applied sunscreen to my body and not my face mainly because I don't want to look like a ghost. When I do apply sunscreen to my face, it's been a quick spritz of my go-to spray bottle.
The verdict: Out of all the ones I've tried, this product definitely matched my skin the most. Though it was a little tricky to blend at first, it eventually applied onto my skin very smoothly. The formula itself felt great on my skin and I liked that it didn't feel thick or chalky. I could definitely see myself using this during the warmer months, especially when I have a summer tan.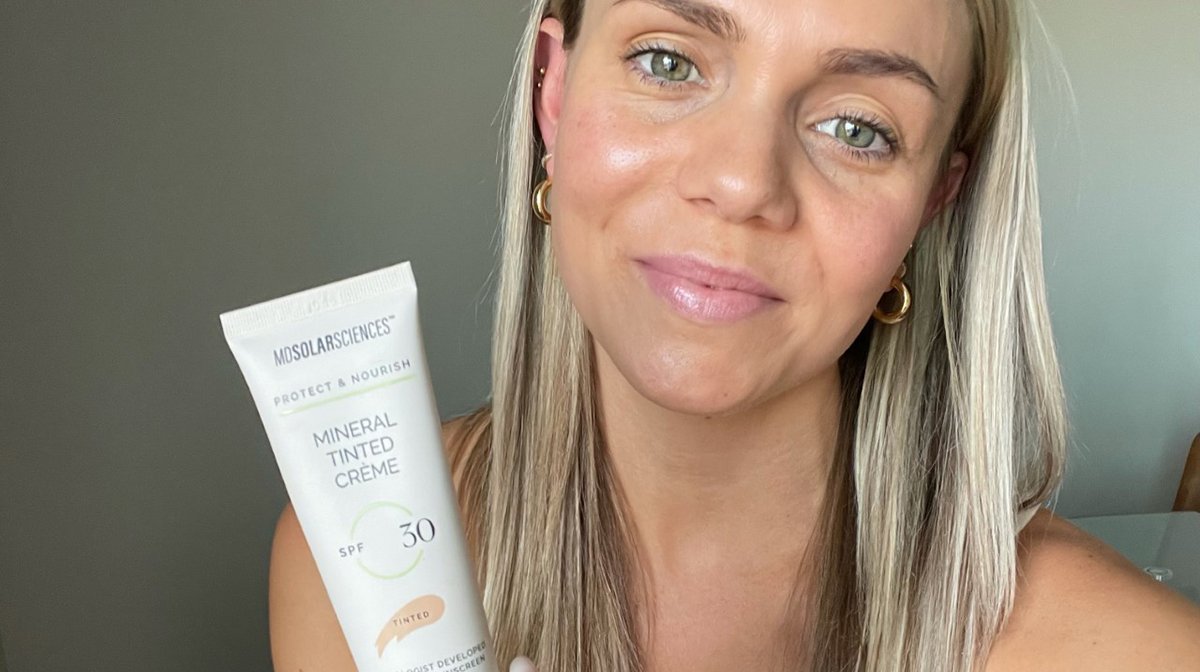 Reviewed by: Ashley, Associate Buyer
Her pick: MDSolarSciences Mineral Tinted Creme SPF 30
Skin type: I have combination skin. I'm oily in some areas and dry in others.
Experience with sunscreens: I love tinted sunscreens because they help hide any unevenness or redness on my skin. In the past, I've used sunscreens that were too greasy and made me break out or formulas that were too thick and difficult to layer makeup over.
The verdict: I absolutely love this product! It's lightweight, goes on so silky smooth and left my skin feeling hydrated and soft. It felt more like a primer/base for makeup than a sunscreen. Although the coverage is lightweight, I like that I could use this in place of foundation. I haven't been wearing much makeup lately and this gave me a nice sheer glow to even out my skin tone. I also like that it smooths over any visible pores and helps control shine since it has a matte-like finish.