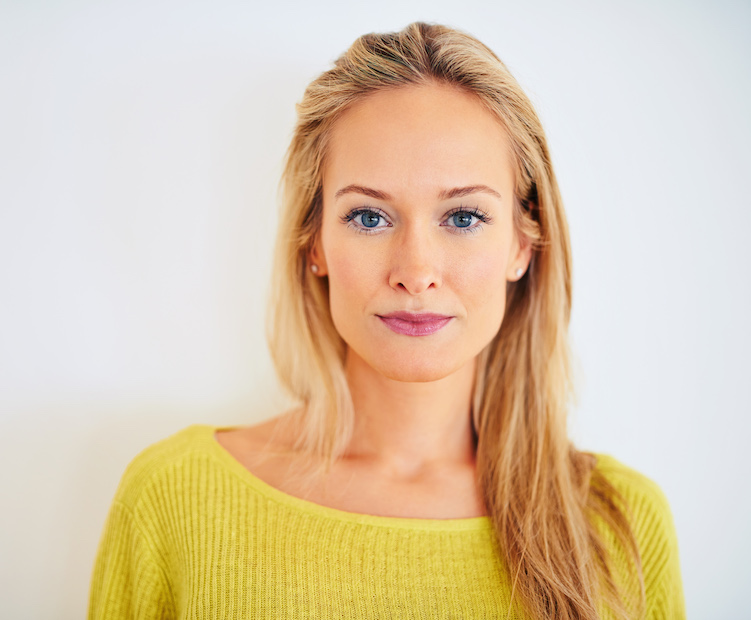 Ready to go blonde or try a lighter look on budget? You don't have to go to the salon, but you should beware of bleach. To get some expert tips on how to lighten your locks at home, we spoke with Jordan Davis, a hair stylist at Roots Salon & Hair Studio in Denver, Colorado, about how to lighten your hair at home without bleach.
"As a stylist, I see too many women and teens come in with at-home disasters from bleaching their own hair," says Davis. "Unfortunately, people make the assumption that the higher the volume of developer the faster it is going to lift; this is not the case. Our hair goes through different levels of lifting: red, red/orange, orange, yellow/orange, yellow to pale yellow. Many people stop lifting at red/orange or yellow/orange while bleaching their own hair which is usually where I see people coming to me for my help."
4 Ways to Lighten Your Hair at Home
If you'd like to get lighter hair without a trip to the salon, step away from the bleach. At best, you'll wind up with some uneven tones or a shade that wasn't what you had in mind. At worst, you could burn your scalp or cause your hair to break and/or fall out. And then you'll likely have to spend more money and time going to the salon—or even the doctor—for damage control.
So, "Unless you are a certified professional with experience, I would not recommend bleaching your own hair at home," warns Davis. Fortunately, there are four much safer ways to lighten your hair at home without the risks of bleach mishaps.
1. Sunshine 
Your hair will lighten on its own when exposed to UV and UVA rays. To quicken this process, spritz equal parts lemon juice and water onto your hair and soak up the sun. "The safest way to do some lightening at home is lemon juice diluted with water," says Davis.
"Sitting out in the sunshine helps the process." However, Davis only advises this method for those who have naturally blonde hair, as "use on brunette hair can cause a reddish/orange hue to come out of the hair."
2. Lemon Juice
"My favorite way to lighten hair is lemon juice and sunshine! Being from California, this method still continues to be the safest and most popular way to lighten your hair. Also a little bit better on the budget!"
Remember swimming in the ocean and realizing your hair was lighter for it? You can add sea salt to your mixture for additional lightening.
Dermstore Recommends: Herbivore Botanicals Sea Mist Coconut + Sea Salt Beach Wave Hair Mist
3. Chamomile
Yep, just like the tea. Brew a strong cup, let it cool and apply to individual strands for highlights or pour all over to enhance naturally blonde and golden tones.
Dermstore Recommends: Klorane Sun Lightening Spray with Chamomile & Honey
4. Vinegar
Apple cider vinegar or distilled white vinegar are easy and cheap options for lightening your hair. Rinse your hair in vinegar and then rinse it again in cold water to lift color and revitalize dull strands. Top with a gloss or conditioner to seal in moisture—this is crucial if you've had a bleach mishap before.
"Bleach, just like any other color, is damaging," says Davis. "It removes any moisture you have in your hair. Continuously bleaching your hair can cause dry, brittle hair that is prone to breakage and split ends due to the lifting process."
Dermstore Recommends: dpHue Gloss+