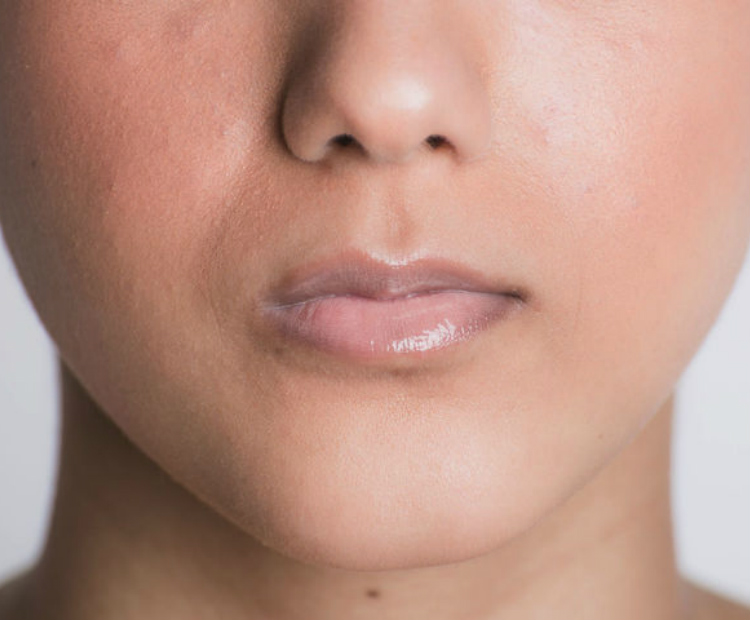 The joy of everyday living, from chatting with loved ones to munching on a good meal, can eventually leave lines around your lips. Start early with treatment to nourish the skin and block out harmful UV rays. Consider nonsurgical treatments in your doctor's office depending on the extent of your lip lines.
4 Effective Lip Wrinkles Treatment Methods
From lip creams and topical treatments to lasers and injections, there are many different ways to prevent, reduce or eliminate lip wrinkles and lines. We're highlighting 4 of the most effective treatments to help you obtain soft, plump and younger-looking lips.
1. Topical Treatments to Smooth and Protect Lips
Targeted topical treatments for lip lines can give a plumper, smoother appearance to fine lines in the superficial skin layers. Products that stimulate collagen production and promote cell turnover can help preserve good skin and reverse the trend of skin damage. Lip line creams include ingredients such as peptides and antioxidants that protect skin while delivering their wrinkle-fighting fury. Deeper lines related to muscle contractions may not respond to creams, but those little vertical lines on the upper lip are good candidates for topical help.
2. Laser Treatments to Stimulate Collagen Production
A touch of a laser can take years off around your lips. It does so by burning or stripping tissue to stimulate collagen production in the healing process. The type of laser you choose determines how intensive the procedure is, how much healing time is necessary and how effective it is at wiping away wrinkles. Let your doctor know if you have had repeated electrolysis treatments on your upper lip, as the damage to the hair follicles could interfere with healing.
3. Fillers and Injections to Plump Your Pout
For stubborn lines around the lips, it may be best to pucker up to fillers. Injections of hyaluronic-acid gels can plump up those lines instantly with staying power of about six months. If you regularly get treatments, you'll be able to space out injections even further as the shots stimulate your skin to produce needed collagen. Bruising can last for several days after the treatment and there's the possibility of the filler not settling right. Avoid poking or rubbing at your face for a day after the procedure and try not to laugh or smile much for several hours afterward.
4. Ongoing Care to Protect and Prevent
Think about what's writing those lines in the first place. Is your skincare routine up to par? Pay attention to the skin around your lips when using a gentle, hydrating facial wash and alpha-hydroxy exfoliation. And always protect your skin—without neglecting your lips as well as the skin around your mouth—before heading out the door. Ultraviolet rays weaken the collagen, leaving damaged skin vulnerable to developing lip lines. Use products formulated for facial skin with at least SPF 30 around the mouth and lip balm with the same sun-protection factor. Shield your face with a wide-brimmed hat and seek shelter during midday when the sun is most intense. Remember that the UVA spectrum responsible for wrinkles can pass through glass, so don't count on a window as your sunscreen.
This article has been reviewed by board-certified dermatologist Dr. Emmy Graber.