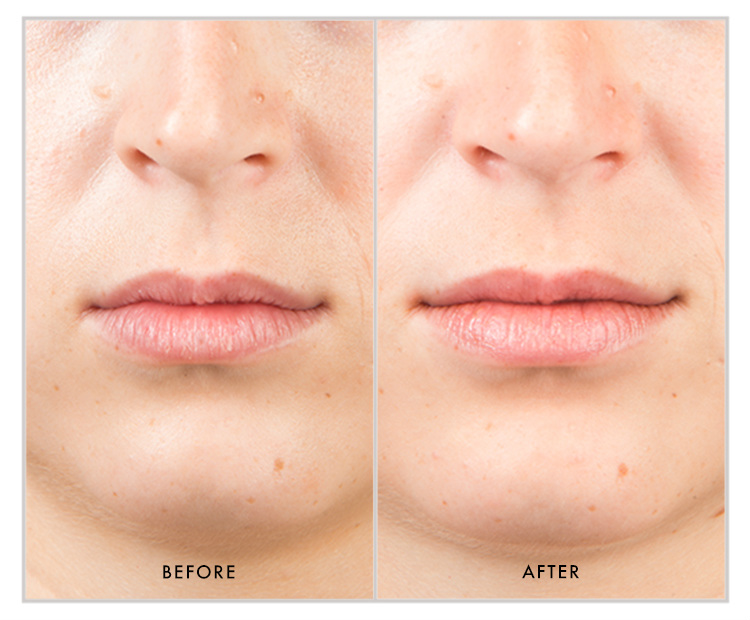 From plumping gels to lip masks to topical fillers, there's no shortage of products that promise to smooth lip lines, add volume and enhance the shape of our lips. With so many options available on the market, we were curious to see if these at-home solutions really delivered results. Here, we asked a Dermstore editor to try one of our top-selling lip plumpers: the SkinMedica HA5 Smooth & Plump Lip System.
First Impression
Each treatment requires you to twist the bottom until a little bit of product comes out the top. On the first use, I had to twist quite a few times before anything happened—at which point, I wondered how this product was going to last me for a whole month.
Results After One Month
Once you dispense a little bit of serum, the product is easy (and painless) to apply. I did notice that my lips needed a bit of an adjustment period when I first started using this. For the first week, my lips felt drier than normal throughout the day, which made applying the product at night a little more difficult, since I wasn't working with as smooth of a canvas. That being said, after that first week, I found myself needing less and less lip balm throughout the day, as my lips felt noticeably more hydrated in between uses.
Now that a month has passed, I can definitely say I'm impressed. My lips don't necessarily look bigger, but they definitely look healthier. I can easily tell that they look more hydrated and the lines are a little less noticeable than they were before.
The Verdict
Because it has more of a glossy finish than I like, I'd probably only continue to use this once a day as an overnight treatment. But I do like the results I've gotten so far, so I would continue to use it regularly.