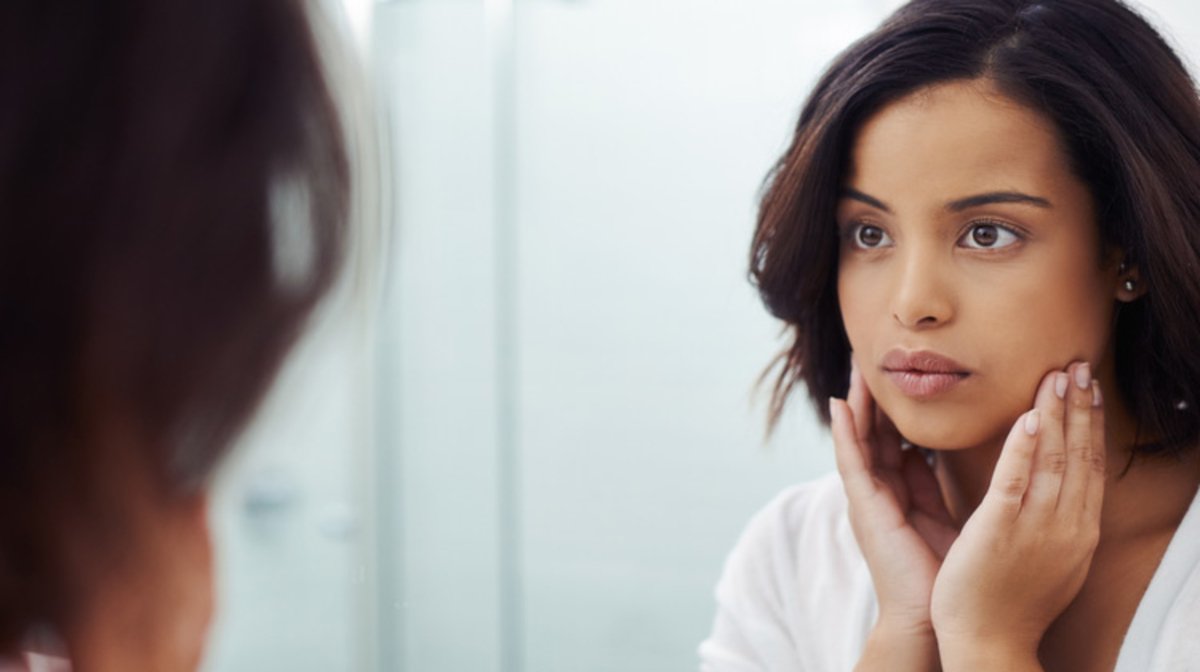 There are certain ingredients that are among the go-to for those with dry to extra-dry skin and eczema on the body and face: shea butter, glycerin, niacinamide and of course, water. These gold-standard ingredients provide long-lasting hydration, skin-soothing and barrier-strengthening benefits to compromised or parched complexions.
One moisturizer in particular, La Roche-Posay Lipikar Balm AP+ has been a cornerstone of care for parched skin for decades, and this much-beloved formula has just gotten an upgrade. Now known as Lipikar AP +M Triple Repair Moisturizing Cream, the two key formulation changes include the addition of barrier-reinforcing ceramides and the elimination of mineral oil. The "M" was added to call attention to the fact that this formula helps support the skin microbiome's—plus this triple repair cream has been rigorously tested and is suitable for babies as young as two weeks old.
This latest Lipikar moisturizer offering still improves dry, rough skin on the body and face by providing 48-hour hydration and has maintained its acceptance by the National Eczema Association. This soothing formula is also suitable for patients undergoing chemotherapy or radiation treatment*.
Although Lipikar AP +M Triple Repair Moisturizing Cream provides significant improvement for dry to extra dry skin, this soothing repair cream is best used as part of a regimen for optimal hydrating and skin-soothing benefits.
Step 1: Lipikar Wash AP+ Gentle Moisturizing Body & Face Wash
Also suitable for babies two-weeks-old and older, this gentle foaming cleanser provides the whole family's skin with 24-hour hydration starting in the bath or shower. The comforting, foaming formula effectively cleanses while leaving the skin smooth and soft—and it helps protect skin from the drying effects of water. With a convenient pump that makes bath time a bit easier with babies and young children, this hydrating body and face wash also features Postbiotic Aqua Posae Filiformis (courtesy of La Roche-Posay Thermal Spring Water), and it is dermatologist-tested, allergy-tested, sensitive skin-tested, pediatrician-tested, fragrance-free, soap-free, paraben-free, fragrance-free, non-comedogenic and suitable for cradle cap on babies' scalps.
Step 2: Lipikar AP +M Triple Repair Moisturizing Cream
After cleansing with Lipikar Wash AP+, apply this rich and soothing moisturizer anywhere you need relief for dry to extra-dry skin or eczema, including the face, body and hands. In addition to providing a powerful source of hydration, this reparative cream features a unique prebiotic action on the skin and helps support the skin's microbiome. Safe for babies as young as two weeks old and formulated to replenish the skin's essential lipids while providing long-lasting 48-hour hydration, this non-greasy body cream has been clinically shown reduce dry, rough skin without leaving a heavy or sticky finish.
Step 3: Lipikar Eczema Soothing Relief Cream
A targeted treatment designed to relieve itching associated with dry skin and eczema, this non-greasy, steroid-free cream helps soothe the skin with 1% colloidal oatmeal in addition to hydrating the skin with the Lipikar line's signature blend of shea butter, glycerin, niacinamide and La Roche-Posay Prebiotic Thermal Spring Water. Accepted by the National Eczema Association and clinically proven to reduce itching and irritation, it's formulated to provide instant, long-lasting
hydration and replenish the skin's essential lipids for relief from dry and extra-dry skin. Ideal for the face, body and hands, it helps visibly reduce signs of eczema in adults and children over the age of three.
Step 4: Sunscreen
Regardless of the state of your skin, the final step in any skincare routine should be sun protection. La Roche-Posay offers several fluid, lotion and cream sunscreen formulas designed for face and body use (as well as Anthelios Melt-In Milk SPF 100 which is suitable for children 3 years and older). La-Roche Posay's oil-free, water-resistant Anthelios Melt-In Milk Sunscreen SPF 60 features broad-spectrum UVA/UVB protection along with antioxidants courtesy of La Roche-Posay's exclusive Cell-Ox Shield® technology. (Just a reminder… Always check with your pediatrician before applying sunscreen on babies under six months of age.)
*Do not use on broken skin. Consult a medical professional prior to use.