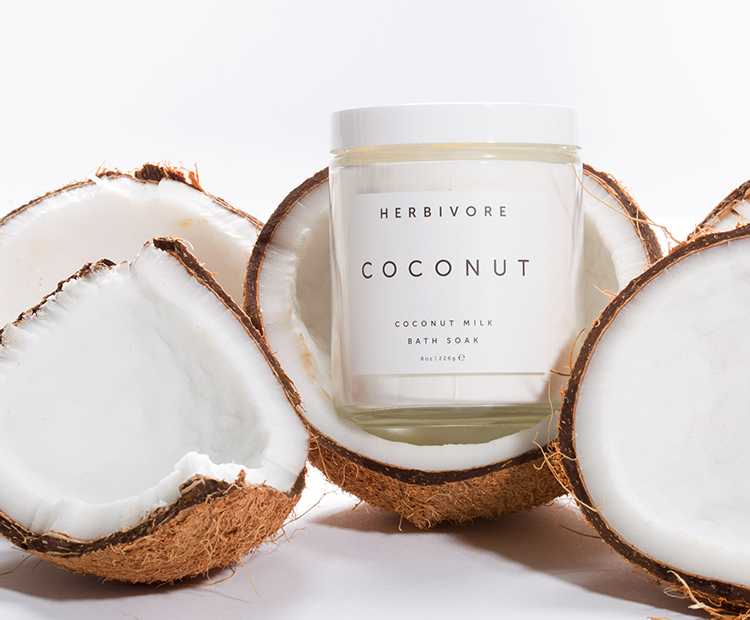 While it may still surprise most, some people are beginning to realize that aside from kitchen counters, coconut oil definitely deserves a spot in bathroom shelves and bedroom vanities as well. You've probably heard of all the health benefits coconut oil can do for your body—improves digestion, fights infection and increases metabolism, just to name a few—but exactly what about coconut oil makes it just as beneficial for your skin and hair?
"Coconut oil is rich in fatty acids and antioxidants that help prevent aging and damage to our skin and hair. It also has antibacterial and antifungal properties that help keep skin healthy and fight skin allergies and yeast infections that may be responsible for rashes, dermatitis and thinning hair," says New York-based beauty expert and plastic surgeon Dr. Monica Tadros.
Coconut oil is the most abundant source of lauric acid, a fatty acid known for its antimicrobial, moisturizing, and hormone-balancing properties. Aside from its anti-aging and skin-healing abilities, it also stimulates the production of collagen, and its vitamin E content protects the skin from sun damage. Dr. Tadros also adds that because of its moisturizing effect, dry and combination skin types would greatly benefit from its use. "This is because its hydrating moisture directly treats dry skin and indirectly suppresses overactive oil-producing glands." However, if you have oily skin, Dr. Tadros recommends using coconut oil as a mask application and washing off with a gentle cleanser.
When it comes to hair, using coconut oil helps maintain moisture and prevent protein loss from combing damage. That's great news if you've been plagued by dry, itchy scalp, dandruff, hair loss and even frizz. All that fatty acids goodness also make it perfect for nourishing chapped lips, dry cuticles and brittle nails.
Ready to give this wonder oil a try? Let us help! We made a list of the best ways you can include coconut oil in your skin and hair care regimen!
Buy now

with Dermstore

If you've never had stretch marks before, chances are, pregnancy will give it to you. Luckily, The Tummy Rub Butter's coconut and argan oils enhance your skin's elasticity and boost hydration, while its rosehip and olive oils keep your skin healthy and soft.

Buy now with free delivery