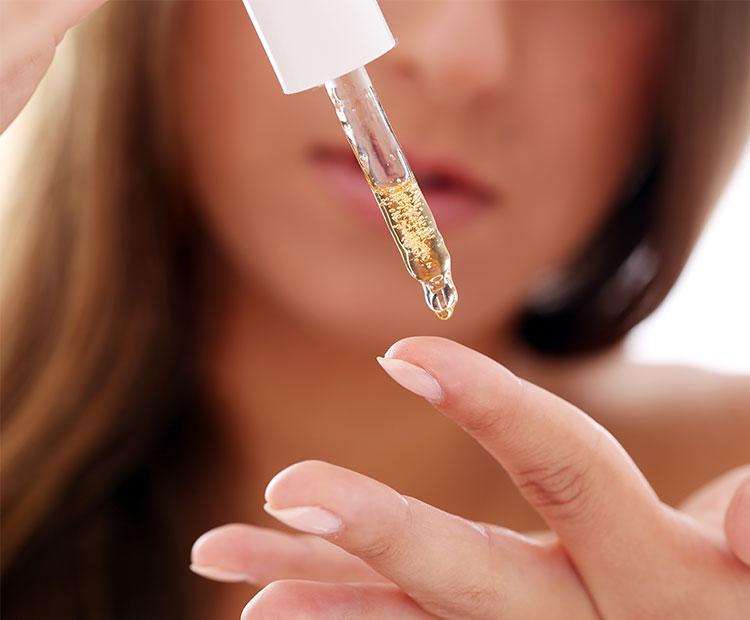 Forget your preconceived notions about keeping face oils out of your beauty regimen. Some of our favorite skin and hair care products on the market today enlist the help of natural oils—from coconut oil to rosehip seed oil to argan oil. We love the way they add moisture and improve texture, absorbing instantly to leave our skin soft and our hair shiny and bouncy.
One oil that's been getting a lot of buzz over the past two years is marula oil. Harvested in Southern Africa from the nut inside the marula fruit, this oil is a nutrient powerhouse, with high levels of important antioxidants (vitamins C and E and flavonoids) as well as essential fatty acids (omega-6 and omega-9). Together these nutrients help your skin resist environmental damage and transepidermal water loss, both of which result in premature aging in skin and hair.
But perhaps the best thing about this oil is its fine molecular structure and remarkable likeness to our skin's natural oils, which makes it easier for our skin and hair to soak up its nutrients. And if you're prone to acne, it also helps that this oil has antimicrobial benefits and is noncomedogenic, so it won't clog your pores.
Ready to try this oil? Check out the products that count marula as their main ingredient:
Buy now

with Dermstore

African Botanics' marula oil comes from wild-growing trees and is hand-harvested from the most pristine and remote rural communities in South Africa. It is unrefined, certified organic and fair trade and is obtained by a single cold-press process using the most advanced green technology to capture all the nutrients.

Buy now with free delivery