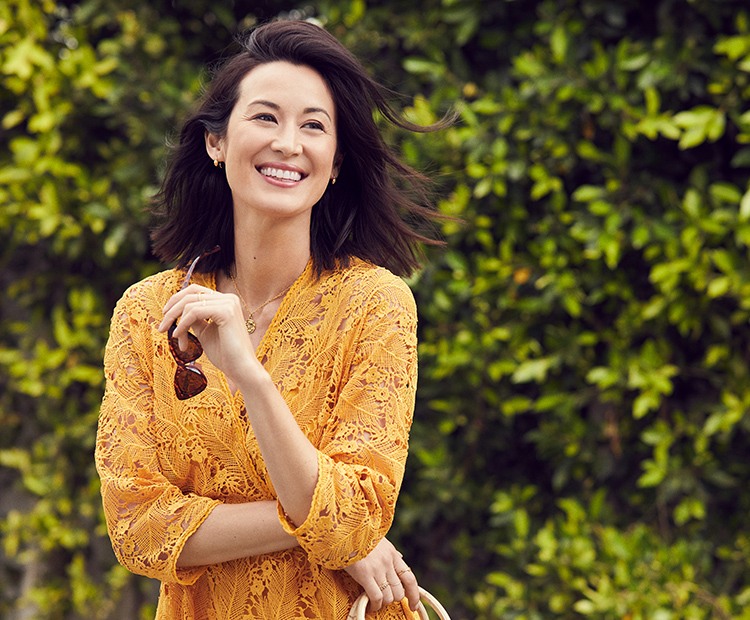 There's just something inexplicably magical about looking out at the cityscape as the sun is about to set. That is, until you realize that the orange-tinged horizon is actually filtered with smog and that toxic chemicals regularly mingle in the air you breathe. We all know the devastating effects of pollution to the environment and to our health, but one thing we may not be aware of is that aside from our lungs, another organ that bears the brunt of the harmful effects of pollution is our skin.
In a 2017 study, experts found that aside from ultraviolet radiation, pollutants like polycyclic aromatic hydrocarbons (chemicals that are released when burning coal, gasoline, trash or tobacco), volatile organic compounds (present in paints, coatings and car exhausts, among others), oxides, particulate matter, ozone and cigarette smoke cause significant damage to the skin—our body's largest organ and outermost barrier. These pollutants cause premature skin aging and conditions like acne, psoriasis and skin cancers to allergies and pigmentation. Pollution also heightens the dangers of free radicals, which disrupt collagen production and destroy the skin's natural barrier.
"Air pollution consists of gas and particulate contaminants that are present in the atmosphere," explains Heather Hickman of Dermalogica. "These pollutants come from a variety of sources and can lead to inflammation and can result in hyperpigmentation, degradation of collagen that makes up the structural components of the skin, dehydration and increased sensitivity to the skin—a phenomenon called inflammaging."
"Like ultraviolet and infrared light, pollution or ground-level ozone induces oxidative stress, damaging cellular structures—proteins and lipids—in the stratum corneum," adds Nicole Akers of SkinCeuticals. "But more than that, existing research also suggests that ozone depletes natural antioxidants on the skin, such as vitamins C and E. As we know, antioxidants neutralize free-radical damage and oxidation that lead to collagen and other protein damage. With depleted levels of antioxidants, skin is less able to defend itself from environmental aggression."
But if you think you're safe just because you live in a rural area or the suburbs, think again. According to NASA, almost 80 percent of the world's population breathes polluted air. The good news is that there are simple steps you can take to protect yourself from the harsh effects of pollution. And with the rise of skin care products that specifically counter and neutralize the impact of pollutants, damage-proofing your skin is not as daunting as you think.
To help you get optimum protection for your skin, we've rounded up our top picks for products that provide the best defense against pollution.
Buy now

with Dermstore

Protect your skin against environmental pollutants with Dermalogica's Daily Superfoliant. This powerful resurfacer is optimal for daily use, unveiling smoother and more purified skin. Active ingredients like enzymes and alpha hydroxy acids travel deep into the pores to flush out harmful pollutants that lead to premature aging.Key Ingredients: * Activated Binchotan Charcoal: absorbs environmental pollutants and purifies the skin * Niacinamide, Red Algae and Tara Fruit Extract

Buy now with free delivery