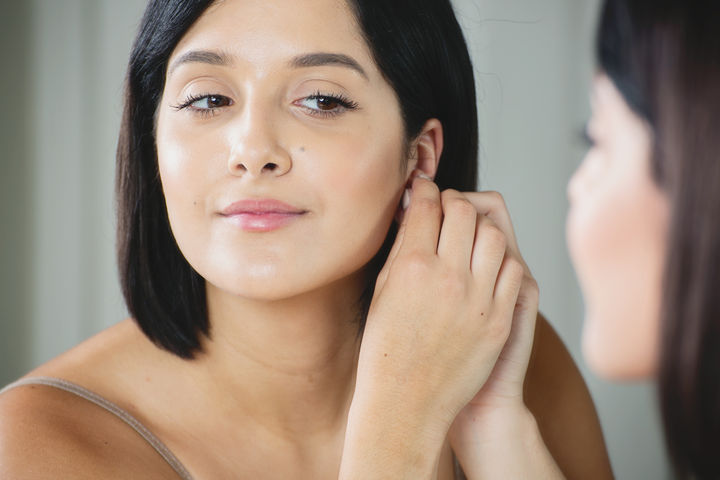 While you can cover up a body scar, facial scars are trickier to disguise. Whether you're dealing with common acne scars, burn scars or surgical scars, know that you're not the only one hunting for solutions. The good news is that there are options to help improve the color, texture and appearance of facial scarring.
Getting to Know Topicals
The same treatments doctors use to heal severe scars are available in topical form at your local pharmacy. Historically, silicone has been the medical go-to for raised scarring—in gel or sheet form, it softens scar tissue through hydration and breaks down excess collagen to flatten the skin. Quercetin, the active ingredient in onion extract, is another popular over-the-counter topical for scar reduction. With anti-inflammatory and anti-histamine compounds, quercetin works similarly to silicone in blocking collagen production to decrease scar volume. As for more recent scars, petroleum jelly is also effective at treating a wound or surgery site (where there are stitches) and can reduce future scarring. Its moisturizing and anti-bacterial qualities prevent the buildup of scar tissue.
Laser Focus
If your scar is severe, consider the different types of laser therapy available. By creating lots of tiny wounds in the scarred area, fractionated laser resurfacing urges damaged skin to rebuild itself, growing normal-looking skin in place of discolored or raised sections. Other methods include fractionated laser resurfacing, in which doctors remove the most-heavily scarred top layer of skin, allowing middle layers to tighten and smooth. Non-ablative laser resurfacing requires no skin removal, but rather the heating of the skin's middle layers. This promotes the creation of collagen and allows new skin cells to replace the damaged ones.
Natural Lightening
Vitamin C treatments can help fade dark scars naturally through depigmentation. It fights the free radicals that cause permanent cellular damage. Vitamin C may be used to fade acne scars, but it can help scars of various causes. By stimulating the skin's production of collagen and connective tissue, vitamin C reduces not only the color, but also the size of facial scars.
Using the Right Coverup
On top of treating scars, you can hide their discoloration with a good concealer. Look for a stick concealer with a waterproof or long-lasting formula. Seek out one with healing ingredients such as vitamins A and C, as well as acne-fighting ingredients such as salicylic acid or tea tree oil.
This article has been reviewed by board-certified dermatologist Dr. Emmy Graber.