As if acne breakouts aren't bad enough! Unfortunately, many of us who struggle with acne will be left with the lasting effect of scarring for years.
Thanks to the advancement of technology, there are now so many different products like topical serums, oils and moisturizers that promise to reduce, if not totally eliminate, the appearance of acne scars. But the problem with these products is that it takes time—and patience—to see results. Often, they do not help with the texture. What's more, if you don't exfoliate regularly, these products could have a hard time getting absorbed into the skin and doing their job. This is why microdermabrasion is one of the most recommended ways to treat acne scars.
What Is Microdermabrasion?
Microdermabrasion uses a combination of diamond-granule exfoliation and suction to remove the top couple of layers of dead and nearly dead skin cells. In effect, it peels off age from your skin. But what does this mean to you and your acne scars? The top layer of your skin, the stratum corneum, is already dead. The second layer is maturing. These layers are where all of those imperfections in our skin are amplified. Aside from sloughing off the skin and scar tissue, microdermabrasion creates an ideal surface for topical scar treatments to be fully absorbed into the skin.
Acne scars are typically very receptive to microdermabrasion. Every time you go through microdermabrasion, you are getting deeper into those layers of skin and therefore accelerating cell turnover, creating newer, younger, smoother, more-perfect skin. This type of facial is also perfect for those who are too busy for the downtime that other options dictate.
Professional in-office microdermabrasion treatments cost an average of $100 to $150 per session. For more severe acne scars, it is recommended to return for several treatments, spaced once every week or two, to see visible results.

Benefits of At-Home Microdermabrasion for Acne Scars
Thanks to at-home microdermabrasion devices, you can now enjoy the benefits of microdermabrasion without visiting your dermatologist or aesthetician. You may wonder how something as powerful as professional microdermabrasion can be done safely by you. These at-home microdermabrasion systems, like the MicrodermMD or RejuvadermMD, use the same procedure of exfoliation and suction as the professional kind, but at a less aggressive level that even beginners can manage. These are the two best reasons why you should try this at home:
Cost-Effective: An at-home microdermabrasion is also more cost effective than going to a dermatologist. A home device costs $150 to $300, depending on which brand or model you choose.
Less Aggressive: At-home devices are designed to be safer and easier to operate, offering less downtime and more frequent usage.
Because home treatment machines are designed to be safer and easier to operate, they can generally be used more frequently than the professional machines. Frequent treatments allow you to renew your skin's surface more often and really attack those scars. Personally, I do microderm treatments two to three times per week year-round. And remember, you can also perform microdermabrasion on your body.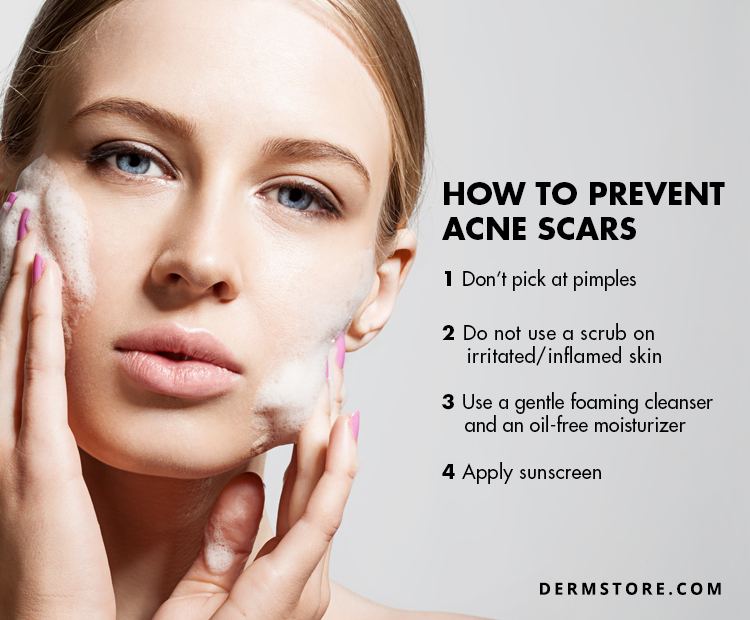 READERS—If you would like to speak with me more about acne scarring and/or how home microdermabrasion can enhance your personal skin care regimen, I invite you to reach out to me in the comments section below. I would love to hear from you!