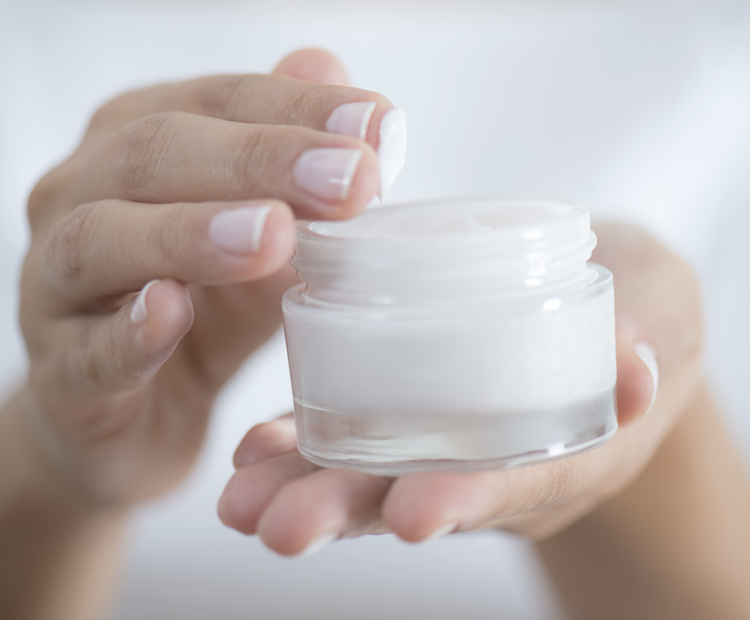 There are various causes of scarring, but the frustration that comes from a scar's stubbornness to go away is singular. With countless products and treatment options claiming to reduce scarring, we wanted to find out if scar creams really work. We spoke with board-certified dermatologist Dr. Erin Gilbert, MD, PhD to find out the efficacy of scar creams and other methods for minimizing the appearance of scars.
What's in a scar?
According to Dr. Gilbert, scars are the result of collagen fiber regrowth after a skin injury. "Most superficial injuries" she says, "will lead to temporary changes in the color of the skin (red or white depending on your skin type), whereas deeper injuries can lead to depressed scars (as in acne), raised scars or flat, shiny scars (as in deeper burn scars)." The majority of scars, regardless of cause, will change color and fade naturally with time, but specific treatments and products may be required to significantly reduce their appearance.  
How do scar creams work?
As Dr. Gilbert shares, research in scar reduction "has shown that silicone is the most effective ingredient in reducing the appearance of scars." This is because silicone can reduce collagen overgrowth, which leads to scarring. Silicone also works to flatten and fade scars by hydrating the tissue. Other ingredients to look for are vitamin E oil and allantoin, which also soften the skin. To reduce the appearance of scars, creams and other products hydrate and smooth the area, reducing redness and evening out the skin.
Dr. Gilbert notes that "excellent results can be achieved" with scar creams and "you will see improvement in your scar." However, total elimination is unlikely.
Alternative treatments for scar reduction include "a procedure called 'subcision' where a hypodermic needle is used to loosen scar tissue beneath the skin." Dr. Gilbert also suggests, "Steroid injections into the scar which can help flatten thick, overgrown scars like hypertrophic and keloid scars."
What are some of the most effective scar creams and tools?
Before we dive into some of our most popular scar creams and treatments, remember to always protect the scarred area from the sun with sunscreen or protective clothing as, Dr. Gilbert reminds us, "Sun damage can impair the healing process as well as result in prolonged scar discoloration."
1. Scar FX Silicone Sheeting by Scar Heal

Apply to clean and dry, fully healed skin to effectively repair the area. These sheets create a protective layer against damage and infection. The active ingredient is silicone, which, Dr. Gilbert shares, "works by reducing collagen overgrowth and results in flatter scars."