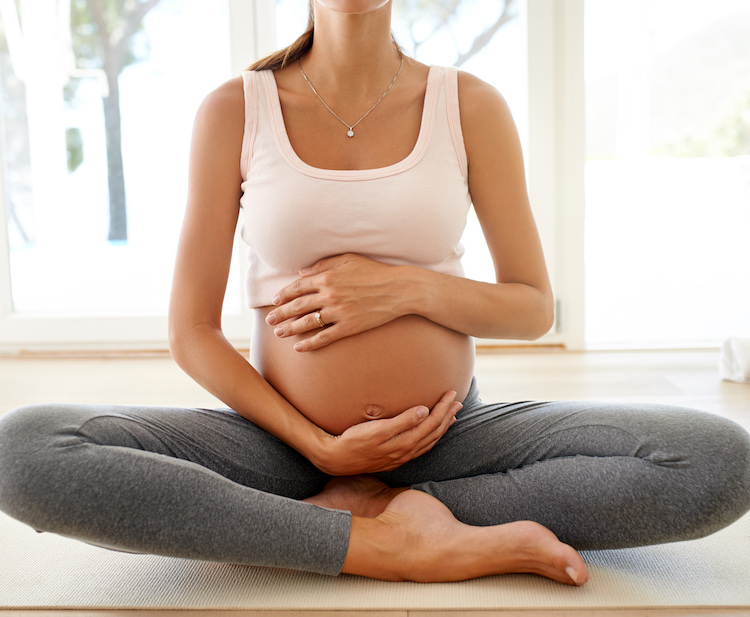 Battle scars to wear with pride or embarrassing marks to cover up? No matter which way you look at them, stretch marks are a very common, perfectly normal and sometimes frustrating skin feature. Many women (and men!) will, at some point in their lives, develop them. If you have stretch marks and are feeling alone in your struggle, know that almost all pregnant women, 70 percent of adolescent women and 40 percent of adolescent men in the U.S. have stretch marks—according to the U.S. National Library of Medicine.
Though we know they're common, do we know what actually causes them? Can you prevent them? And what's the difference between pregnancy stretch marks and those caused by genetics or weight fluctuations? To get answers to these questions and more, I sat down to talk with Dr. Janet Prystowsky, Associate Professor of Dermatology and attending physician at Mount Sinai in New York City. Dr. Prystowsky is a board-certified dermatologist with more than 30 years of experience in dermatology and dermatologic surgery. Here's what she had to say on the topic.
What Causes Stretch Marks?
"Stretch marks occur when the layer of skin, known as the dermis, tears," says Dr. Prystowsky. The dermis is the inner layer of your skin—containing connective tissue, blood vessels, oil and sweat glands, nerves, hair follicles and other structures. She continues to explain: "The dermis will tear when your body grows faster than your skin can. While skin is elastic, it can only stretch so far before the dermis tears."
Because stretch marks are most common among pregnant women, they often appear on the belly and breasts. However, they can also occur on the thighs, lower back, shoulders, buttocks and areas where topical corticosteroids have been applied. "Any kind of rapid growing will likely cause stretch marks," Dr. Prytowsky explains. "Bodybuilding, overeating, pregnancy and puberty can all lead to stretch marks."
She goes on to explain that "steroids can also increase your likelihood of getting stretch marks. When oral steroids are taken, your chances of getting a stretch mark anywhere go up. When you use a topical steroid, stretch marks and other skin fragility issues can affect the area of use. Also, any medical condition that results in high cortisol levels may increase your likelihood of getting stretch marks."
It's important to note that there is no difference between pregnancy stretch marks and stretch marks found elsewhere on the body. "A stretch mark is a stretch mark, no matter the cause," according to Dr. Prytowsky.
Why Do Some People Have Stretch Marks and Others Don't?
"I believe genetics plays a role," says Dr. Prytowsky. "Some people may be born with more elastic skin, others with more fragile skin."
What are the First Signs of Stretch Marks and What Do They Look Like?
"There isn't a between stage that you will notice. The first sign is a small stretch mark. Typically, they can range from approximately 1 mm wide and 1 cm long to approximately 1 cm wide and 3 inches long. However, everyone's case is unique. In more extreme cases, stretch marks can reach a few centimeters wide and many centimeters long."
"A stretch mark will feel 'sunken in' due to the lack of dermis underneath it. It will also appear darker and more purple than the surrounding skin. This is because a vascular layer of skin is showing through the outer epidermis layer. Remember the dermis is torn!"
Read: How to Prevent Stretch Marks From Getting Worse 
How Can You Prevent or Treat Stretch Marks?
Sadly, according to Dr. Prytowsky, "there isn't much you can do in terms of prevention." She recommends eating a balanced diet with a healthy amount of vitamin C and protein—especially during a pregnancy. "When the body stretches the skin, it will tear," she adds. Stretch marks will not go away, Dr. Prytowsky explains. However, with the right treatment, she adds, "the color will fade over time, eventually looking pale compared to the surrounding skin."
We asked her for her best advice for someone who wants to treat existing stretch marks. "Strivectin is a topical treatment I've recommended in my office. It appears to stimulate collagen growth in the dermis layer of the stretch mark. The collagen rebuilds the dermal structure, so that the stretch mark becomes level with its surrounding skin. However, the color does not completely normalize." StriVectin features two key active ingredients to help stimulate this collagen growth and other skin improvements: Collagex-CE Wrinkle Repair Complex™ and patented NIA-114™.
Talk to your doctor if you aren't seeing the results you want, and he/she may be able to recommend a more aggressive treatment. While nothing is going to work instantly, there are a handful of effective at-home or in-office treatments you can try. These include hyaluronic acid, tretinoin, acid peels, glycolic acid, laser therapy and micro-needling. For stretch marks in the belly area, some people opt for an abdominoplasty ("tummy tuck"). In the end, the best treatment for you is the one that makes you feel most comfortable with your body.
Read: Refine Those Lines: 6 Best Products That Will Improve the Appearance of Stretch Marks