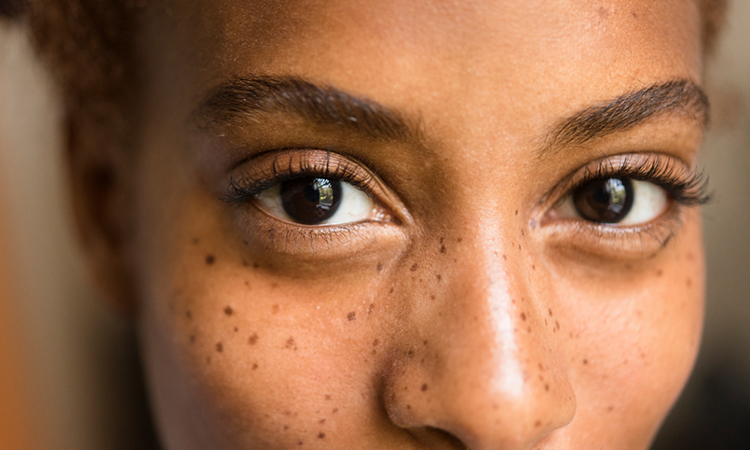 If you're one of the many people who can't seem to achieve fuller-looking lashes, you might consider a lash-enhancing mascara or an eyelash serum. But before you try just about anything that claims to help your lashes "look thicker," it's helpful to know how these products really work and how to pick the best one.
How Do Eyelash Serums Work
While anyone can use a lash serum, they can be especially beneficial for anyone who can't tolerate mascara or for those who simply want to go 'au naturel,' explains Dr. Blair Murphy Rose MD, FAAD, a board-certified dermatologist in New York.
Lash serums are great because they contain ingredients that promote and extend the growth phase of hair, such as prostaglandins and peptides, explains Dr. Rina M. Allawh, MD, a dermatologist at Montgomery Dermatology in King of Prussia, PA. Eyelash growth serums also help condition your natural lashes so that they're less likely to break and fall out.
What Helps Eyelashes Grow
Dr. Murphy Rose recommends finding a lash serum with ingredients that condition, strengthen and encourage hair growth. "Ceramides moisturize and condition hairs to keep them healthy for a longer duration; biotin, or vitamin B7, is a well-known 'hair' vitamin that works by increasing strength and decreasing breakage in the hair shaft so hairs can grow longer. Panthenol, a vitamin B5, derivative may function similarly," Dr. Murphy Rose says.
However, dermatologists also warn that certain ingredients in some lash serums might cause irritation and sometimes an allergic reaction. If your eyes are on the sensitive side, start by trying the product on a small area to ensure that you won't have a negative reaction.
How to Use Eyelash Serum  
The most important tip for using an eyelash serum is to be consistent, as results do not appear overnight. "With continued use, 1-2 times daily of a good product, you can expect noticeable improvement over a period of 2-6 weeks," adds Dr. Murphy Rose.
How Lash-Enhancing Mascaras Work
"Unlike regular mascaras that only add length and volume for the time that you're wearing them," lash-enhancing mascaras contain hair-boosting ingredients, says Robyn Fisher, a celebrity makeup artist. "Coating your lashes with a mascara that has thickening, lengthening and curling fibers creates a [visible] effect, but choosing one with the addition of biotin, for example, will promote the health of each individual lash," she adds.
Lash-enhancing mascaras are a good alternative for those who are intimidated by more concentrated lash serums or can't use them due to certain ingredients. They nourish and condition natural lashes to promote fullness.
What to Look for in a Mascara
The ingredients Fisher recommends looking for when choosing a lash-enhancing mascara are peptides and botanicals. "Peptides cause changes in cell behavior, stimulate follicle growth and promote natural hair production." Hyaluronic acid is another beneficial ingredient in a lash-boosting product because it helps retain moisture, which nourishes the lashes.
How to Get Longer Lashes
For optimal results, Fisher recommends using a lash-enhancing mascara on both the top and bottom lashes to get maximum benefits and apply a few coats ideally 10 seconds or so apart.
Ready for stronger, fuller lashes? Here are the best lash-enhancing products.
Buy now

with Dermstore

What it is: This clinically-backed lash-enhancing serum is powered by NouriPlex™ Technology, a unique blend of 4 key ingredients proven to improve thickness, volume and density in as little as 8 weeks. For best results, use nightly, just after cleansing your skin and patting it completely dry.

Buy now with free delivery