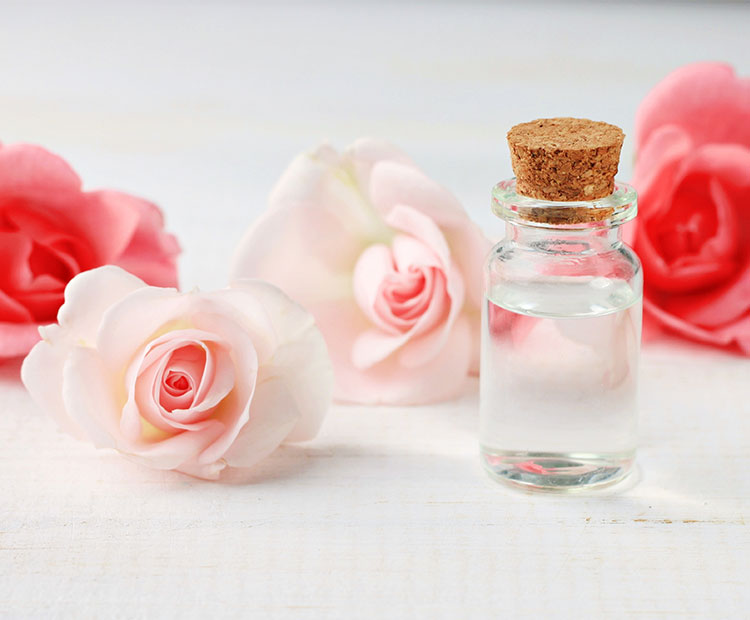 Roses are red, violets are blue. But did you know that roses have cell rejuvenating properties that can minimize the appearance of scars, wrinkles and stretch marks too? If you've been a loyal follower of the eco-beauty trend, then you know that organic products are all about substituting synthetic chemicals with flower and plant extracts. But if you're new to the green scene, you may be wondering why your moisturizer's ingredients list is looking more like a garden.
In many cultures across the world, flowers are one of the most sought-after natural remedies for a variety of ailments—from headaches and digestive problems to anxiety and fatigue—and are often used as essential oils, carrier oils and even consumed as food. And when it comes to skin care, they're not only used as a natural way to add color and fragrance but are also valued for their gentle yet potent healing properties that address a host of skin concerns and beauty needs. Floral extracts contain vitamins and antioxidants that help moisturize, cleanse and smoothen skin, as well as fight early signs of aging and free radical damage. The easiest way to enjoy the skin benefits of flowers is by reaching for products that are specially formulated with floral essential oils. Another option would be to mix a few drops of flower oil with your favorite night cream or moisturizer. As a precaution, it's important to do a skin test before using any product as some floral extracts—although gentler and less likely to cause serious irritations—still contain allergens commonly found in nature.
Want know more about the wonders that flowers do to your skin? We made a list of the top floral ingredients you will find in beauty and skin care products and their amazing benefits.
Buy now

with Dermstore

Roses are known for their intense hydrating properties, which make them perfect for mature and dry skin. Rose extract is "a cell rejuvenator that helps minimize scars, stretch marks and wrinkles," says beauty specialist and aromatherapist Janice Rosenthal, owner of Garden of Essences. "It heals broken veins and calms inflamed or sunburnt skin."

Buy now with free delivery