Ethically sourced, thoughtfully formulated and lovingly crafted with a minimalist aesthetic—Herbivore Botanicals is setting a new standard in skin care and we're now so thrilled to have them on our virtual shelves. The brainchild of founders Julia Wills and Alex Kummerow, Herbivore Botanicals came into existence in the duo's humble Seattle kitchen. Its origins stemmed from a simple thought: effective skin care can be powered from nature. Today, we take a step inside the brand that prides itself on products that are safe, nontoxic and yet still highly effective.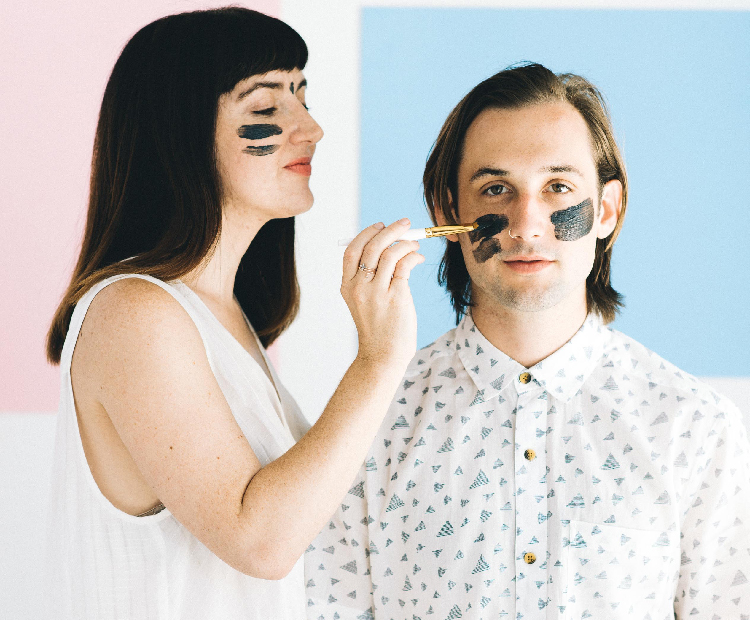 Herbivore has recently launched on DermStore.com to much excitement. What does it mean to you to help women discover truly natural, sensorial beauty and skin care?
We believe women should feel ultimately empowered and truly indulged through their skin care experience. We believe skin care products should work with and not against the body's natural chemistry to enhance existing vitality and balance naturally occurring irregularities. In the creation of a product line that marries tangible results to sensorial luxury, we hope to inspire women to appreciate the beauty of their own skin as well as the bounty of nature's unparalleled remedies. Caring for our skin should feel and smell amazing—because we all deserve a dose of daily indulgence.
Herbivore prides itself on products that are safe, nontoxic and yet still highly effective. How important is maintaining all of these high standards and why?
Ensuring these standards is of paramount importance to all of us at Herbivore. Our brand is uncompromising in its commitment to source only the highest-quality natural, nontoxic ingredients in order to produce the safest, most effective products. We have absolutely had enough of the highly unregulated harsh chemicals and useless synthetic fillers that permeate the current skin care market. It is our highest priority to educate consumers on the risks of mainstream brands and to offer them a much healthier alternative.
Can you tell us a little about the raw natural materials that you source for your products?
Of course! Aside from a wide array of essential and carrier oils, we use many traditionally celebrated ingredients—such as Cambrian blue clay, tourmaline gemstone, vegetable-derived squalane, Pacific sea salt and activated bamboo charcoal—in our formulations. We also use several different clays in a number of our products for the wealth of detoxifying and enriching benefits they offer. Plus, we absolutely love the amazing science behind the extremely porous and absorbent properties of activated charcoal molecules. We search far and wide striving to bring all of the natural world's miraculous treatments into our skin care research and, ultimately, into our products.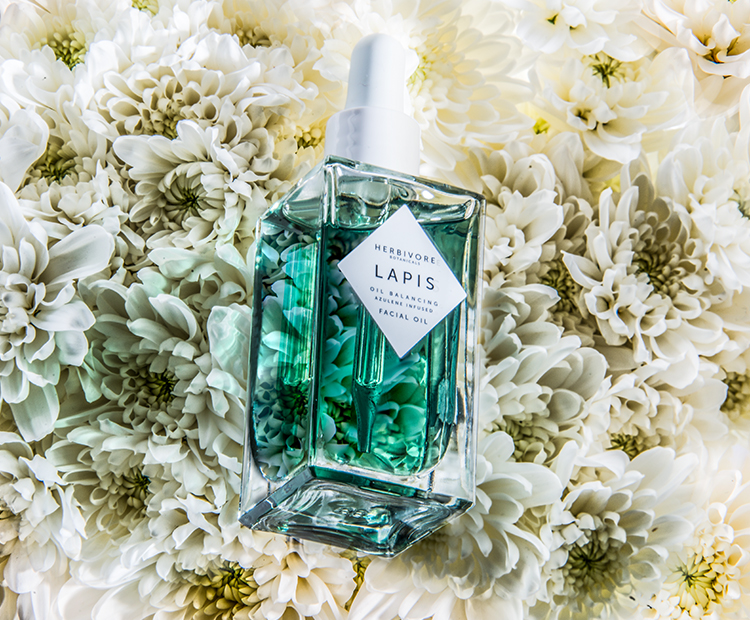 How and why is it important that people understand that everything they put on their skin quickly absorbs into their bodies?
It is crucial to our overall health that we view our bodies holistically and not as separate pieces. Caring for your skin naturally with nontoxic products has the same benefits as eating a healthy diet. Everything we put on our skin goes into our bodies and affects how we feel and function. Just as you would not eat a bowl full of chemicals, you should not put a cream full of them on you face.
We're currently in the midst of summer, so we want to know what you recommend to keep skin hydration levels at a maximum?
Daily and highly concentrated moisturizing! All skin types, from dry to oily, need regular hydration to maintain an ideal balance of naturally produced oils specific to their own skin needs. One of the biggest drawbacks of mainstream moisturizers is their high content of synthetic fillers or inactive and often pore-clogging ingredients. Our oil blends are formulated with only highly concentrated and highly effective active ingredients. Therefore your skin will get exactly what it needs to maintain long-lasting maximum moisture.
What do you think and hope will keep women coming back to Herbivore? 
Nature has something for everyone, and we are determined to use this incredibly diverse wealth of remedies to create treatments that will benefit the entire spectrum of skin types. We hope that every woman will be able to create a skin care experience to bring out her healthiest beauty and, ultimately, to cherish as a daily wellness essential. It is this unique diversity of well-researched, high-quality products that we hope will define Herbivore as a leader in natural skin care.