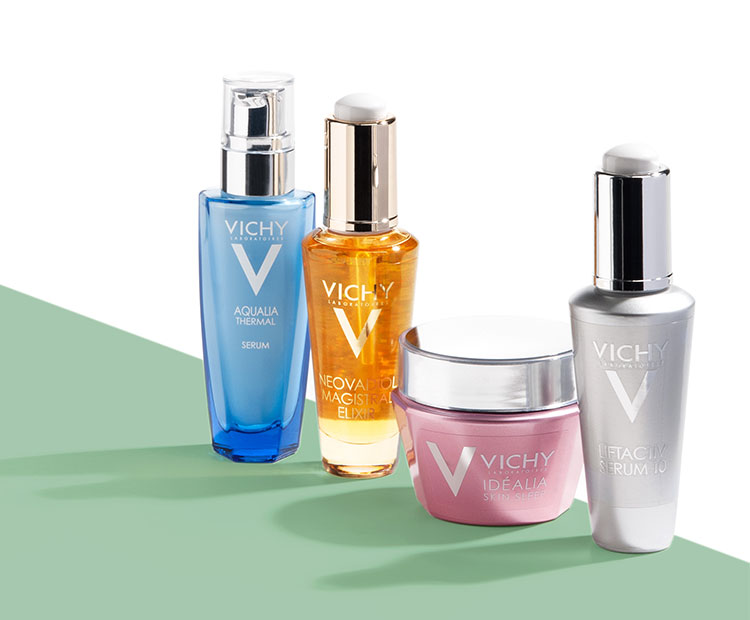 No one else does romance like the French, and with the month of love upon us, we can't help but imagine ourselves transported to the City of Lights. While French men have long gained the reputation of being true romantics, French women are also revered for their au naturel looks and minimalist approach to beauty.
French women live by the philosophy of staying true to yourself. Rather than scramble to cover imperfections, they enhance what makes them naturally beautiful. That's why instead of resorting to aggressive measures to fight aging or layering products to hide flaws, French women would rather take a preventative approach to skin care, with young girls often inheriting beauty tips from their mothers. To them, skin care is not only a beauty routine—it's ingrained in their lifestyle and an important factor in what they eat, drink and do.
Going beyond cleansing, toning and moisturizing, French women follow a meticulous beauty regimen to achieve the "effortless beauty" they are known for. Most important in that routine is keeping the skin hydrated by drinking lots of water and taking it a step further by spritzing thermal spring water and using it to cleanse, calm and nourish the skin to avoid the drying effect of tap water. They are also big lovers of face masks, making it a point to pamper their skin at least once a week.
Exfoliation is also key in keeping skin radiant and young-looking, and the French do it the gentler way with gommage, a cream or paste—formulated with enzymes that extract dead skin cells—applied to the face and body and allowed to dry before it's gently massaged off, giving skin the benefits of exfoliation without the rough feeling of regular exfoliants. When it comes to makeup, French women prefer a dewy and no-fuss look, often skipping thick foundation and taking extra care to minimize blemishes and sun damage by religiously applying sunscreen and choosing skin care products with the right SPF even during the cold months.
Ready to embrace the French gal's beauty philosophy? Here's a list of the top beauty brands that will help you achieve that certain je ne sais quoi of a true femme française!
Buy now

with Dermstore

One of the leading brands in Europe, Vichy has made a name for itself with its cutting-edge skin care line, medical-based research and breakthrough technology. Its diverse product lines, all featuring Vichy Thermal Spring Water recognized by the French Academy of Medicine for its soothing and fortifying properties, are formulated for every skin type and need.

Buy now with free delivery