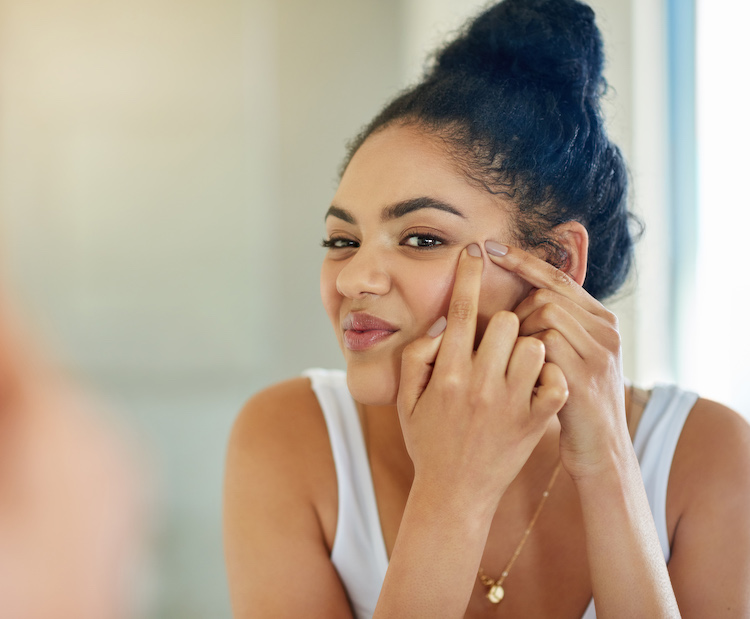 Take a moment and think back to your early teenage years. What are some things that pop into your mind? Maybe it's your first crush or that one weekend your parents let you stay out a whole hour past curfew. While many look back fondly on the overall experience, one thing that nearly everyone can relate to is the emergence of acne. Natural hormonal shifts in the body make the skin oilier, which leads to clogged pores. Only so many options could curb acne's impact at the time, but it usually gets better with age.
However, many adults still deal with blackhead acne (also known as open comedones). Whenever follicles on the skin become clogged by excess oil, dirt or other impurities, the formed blockage becomes visible as a blackhead or whitehead. While the acne may not be as noticeable as compared to your youth, that doesn't mean you need to live with it. Fortunately, there are some great remedies available.
Now Trending: Natural Acne Fighters
Given the number of products on the market designed to treat acne, it may be hard to determine what's going to work best for your skin. While some active ingredients are tried-and-true acne fighters, they can sometimes be too harsh for those with sensitive skin. Recently, shoppers have been turning toward products with natural ingredients to clear up their blackheads and blemishes. Check out Dermstore's recommendations below. 
Buy now

with Dermstore

Your skin doesn't get a day off. It's always working, always busy and always needs to be taken care of. With or without makeup, your face is exposed to a variety of impurities throughout the day. To give your skin that fresh, clean feeling without leaving it dry, there's Phytomer's Oligopur Purifying Cleansing Gel. Formulated with seaweed extract, use this wash in the morning to prep for the day ahead and at night to cleanse.

Buy now with free delivery

Besides its use in afternoon tea, honey is actually one of the oldest known medicines in the world and a natural antibiotic. To harness the power of this sweet substance, try Hey Honey's Take It Off Exfoliating Honey Peel Off Mask. It's made with honey extract and jojoba oil to help clear blackheads and increase skin elasticity.

Buy now with free delivery

Do you want a rejuvenating spa experience without actually booking an appointment? Look no further than Juice Beauty's Green Apple Blemish Clearing Peel. Infused with organic apple, white grape, lemon and aloe leaf juice, this refreshing peel can be applied up to twice weekly. Since it takes only 10 minutes to use, this is a great product to help relax and rejuvenate your skin after a long day at the office.
(Sensitive skin? Juice Beauty offers a milder version just for you.)

Buy now with free delivery

Maybe you've tried a few different acne facial washes and haven't found the results you're looking for. For a more heavy duty solution to get rid of blackheads, try Herbivore Botanicals Blue Clay Detoxifying Treatment Mask. With only 3 natural ingredients, this mask can help combat any existing blemishes and detoxify skin by penetrating deep into your pores.

Buy now with free delivery

While masks, peels and deep cleaning washes are great for home use, they're not ideal for the workplace or a busy lifestyle (and we all know breakouts can appear out of nowhere—no matter where we are). When you're running between meetings or hopping straight from work to see your happy hour crew, give yourself a quick refresher with suki's Care Concentrated Clarifying Toner. Easy to apply: Simply mist over your face and it should help calm any irritation, cleanse pores and give you a healthy glow.

Buy now with free delivery