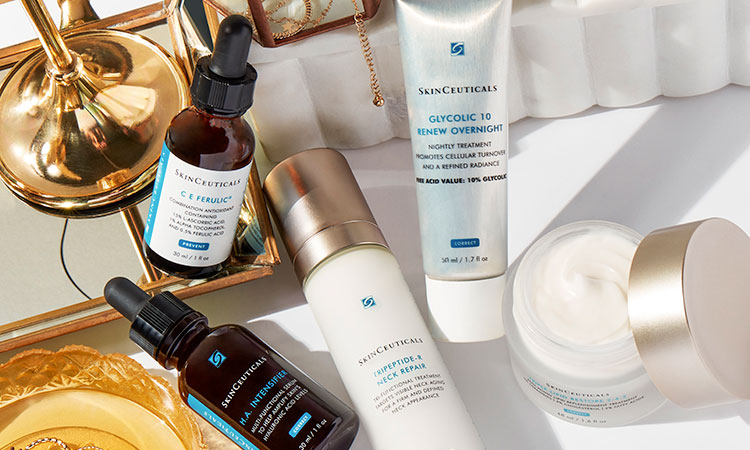 You're never too young to start taking care of your skin. Taking a preventative approach by starting early will not only delay the appearance of fine lines and wrinkles, it will also put your skin in the best possible position to defend itself against pollution, the sun and other environmental aggressors that can age your skin prematurely.
As our skin changes with age, so should our skin care routine. To take the guesswork out of finding the right products for you, we talked to the experts at SkinCeuticals. Here they give us the lowdown on the changes your skin goes through each decade, as well as a few recommendations to help you kickstart your skin care routine.
Skin Care in Your 20s
Although products with anti-aging benefits are not necessary in your 20s, it's important to keep your skin properly hydrated and moisturized at this age, so a good moisturizer is a must even if you have oily skin. Aside from religiously using your sunscreen, it's also a good idea to start introducing your skin to antioxidants, which can help protect your skin from the sun and prevent premature signs of age. As acne might still be a concern from time to time, keep a spot treatment on hand.
Buy now

with Dermstore

Skin Care in Your 30s
As skin's ability to repair and renew itself begins to slow down, it's important to start adding anti-aging solutions to your regimen to correct first signs of aging (loss of radiance and fine lines) while keeping your skin moisturized. Pigmentary concerns also begin to set in around age 30, caused by damage incurred when you were in your 20s. Aside from adding an advanced pigment corrector, consider including a potent exfoliant to your routine, as well as a lightly tinted sunscreen to help correct and protect your skin at the same time.


Buy now with free delivery