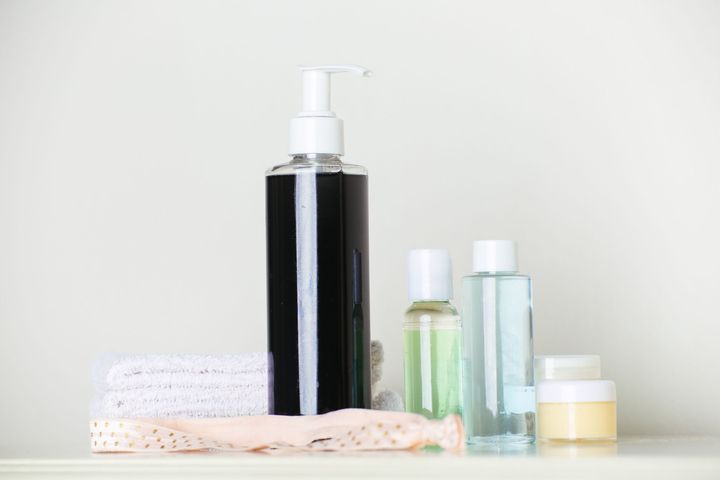 Although every anti-aging routine shares some key components, there are a few special concerns to keep in mind if you have oily skin. In addition to preventing sun damage, treating signs of aging and promoting cellular turnover, it's also helpful to learn more about how oily skin specifically ages before you change up your routine.
Myths and Facts
One prevalent myth is that oily skin ages more gradually than other skin types, and does not wrinkle as easily. In truth, oily skin ages just like all other types, but may just appear smoother because continued sebum production helps maintain the skin's texture and natural glow. However, excess sebum makes aging skin more susceptible to conditions such as acne and rosacea, and may lessen the effectiveness of skin resurfacing procedures like laser treatments. In the end, factors such as sun damage and the amount of collagen and elastin in your skin have a bigger effect on its appearance as you age than the amount of sebum your skin produces.
Find the Right Moisturizer
Moisturizer is one of the most effective anti-aging products on the market, but people with oily skin may be hesitant to use it because they fear it will only make their skin shinier. The solution is to find an oil-free moisturizer that's not heavy or greasy. Try a water-based lotion, gel or serum instead of a thick cream. Also look for products with hyaluronic acid, which works double-duty to lock in moisture and fight signs of aging.
Control the Oil
If you have oily skin, getting sebum production under control can help your complexion age gracefully. While harsh, drying cleansers may make your skin feel better after use, they're only a temporary fix and can actually increase oil production as the skin overcompensates after being stripped of its natural oils. For the long term, use a foaming cleanser that contains a gentle exfoliant, such as salicylic acid. This can help unclog pores and remove layers of built-up dead skin, making your face look smoother and brighter. Witch hazel can also help control oil production and is gentler to the skin than alcohol-laden toners.
Seek Out Antioxidants
The sebum in oily skin is an inflammatory substance that can (in excess quantities) stimulate an immune response, such as swelling or irritation. Aging skin tends to be thinner than younger skin, which may worsen the problem. One solution is to use antioxidants, which act as inflammation blockers. When choosing topical antioxidant products, look for lightweight formulas packed with active ingredients. Not all antioxidants in skin care pack the same anti-aging punch. Look for products with vitamins A, C and E, resveratrol or extracts from green tea, coffee, grapeseed and pomegranates—to prevent further damage.
This article has been reviewed by board-certified dermatologist Dr. Emmy Graber.