As our attention turns more and more towards the impact we have on the world, many of us have become more mindful in our approach to beauty consumption. From more sustainable packaging & ingredient sourcing to cruelty-free practices & giving back, we have more choices than ever when it comes to beauty brands that align with our values.
We sat down with a few of our favorite conscious beauty brands on what inspires them, their favorite products and more.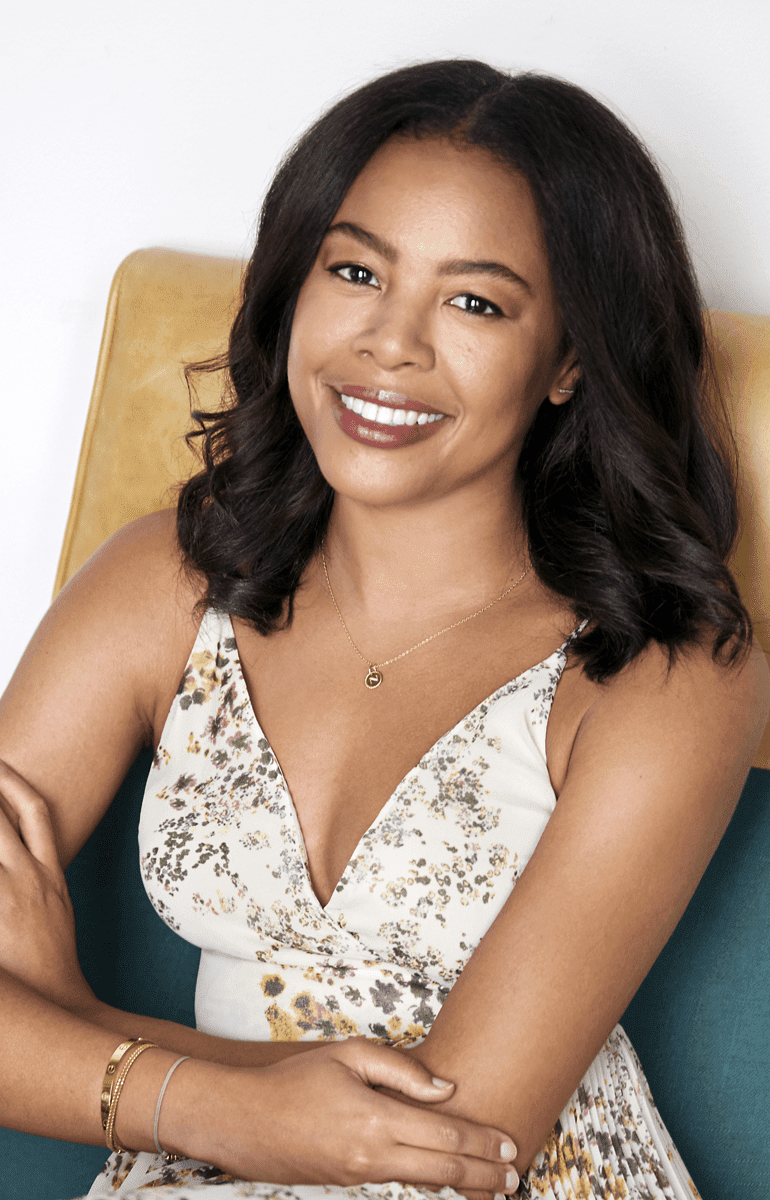 Nancy Twine, Founder and CEO, Briogeo
Q: What inspired you to start Briogeo? 
I began my professional career in finance, but my world changed after I suddenly lost my mother. While reflecting on my mother, I reconnected with memories that brought me the most joy and happiness, like the times I spent with my mom when I was young, concocting beauty treatments from scratch in our kitchen.
My mother was a doctor and chemist, so she understood how to emulsify oil and water, create incredible textures, and make customized products from natural ingredients perfectly tailored to our needs.
Ultimately, I realized my desire to significantly impact the beauty world, so I embarked on a journey to develop my own line of carefully crafted, clean, and plant-based haircare. From day one, I knew I wanted Briogeo to be about more than just me. I wanted it to be about everyone, offering solutions for all hair types and textures.
Q: What are your holy grail products from Briogeo and why?
Healthy hair is rooted in scalp care. I use our Scalp Revival™ Micro-Exfoliating Scalp Shampoo once a week; it's formulated with binchotan charcoal to remove product buildup and impurities, plus hydrating coconut oil. This scalp scrub is ideal for all scalp and hair types and it smells like mint-chocolate-chip ice cream!
Our Don't Despair, Repair!™ Deep Conditioning Mask is a universal holy grail product because it helps restore moisture and rebalance protein levels in all hair types, which is crucial for warding off breakage. It also contains a complex of oils, butters, and waxes that really protect against dryness and damage, too.
When I'm wearing my hair naturally curly, I want it to look defined without feeling crunchy. Our Curl Charisma™ Leave-In Defining Crème gives me the perfect amount of definition while also hydrating my curls, leaving them soft and bouncy.
Q: Other than Briogeo products, what are your favorite beauty or self-care must-haves? 
Now that I live in Miami, I get a lot more sun exposure, so my skincare routine has evolved to focus on preventing sun damage and dark spots. I'm a big fan of skincare with vitamin C.  I try to have vitamin C on my face almost every day because deeper skin tones are more prone to hyperpigmentation. And, of course, I always use SPF; I really like Supergoop! Daily Dose sunscreen, and it works great for my skin tone.
 Q: What are some of your go-to 'clean' ingredients and why?
Our unique detoxifying binchotan charcoal helps draw out impurities from the scalp to provide a foundation for optimal scalp health. It's a core component of our cult-favorite Scalp Revival™ collection.
Avocado oil is a miracle worker for fine, thin hair because it's lightweight and rich, with reparative and hair-strengthening properties. Like avocados themselves, avocado oil is made up of fatty acids, antioxidants, vitamin E, and proteins—all essential nutrients for healthy hair, which is why we use avocado oil in so many of our Briogeo Superfoods™ products.
Shop Nancy's picks: