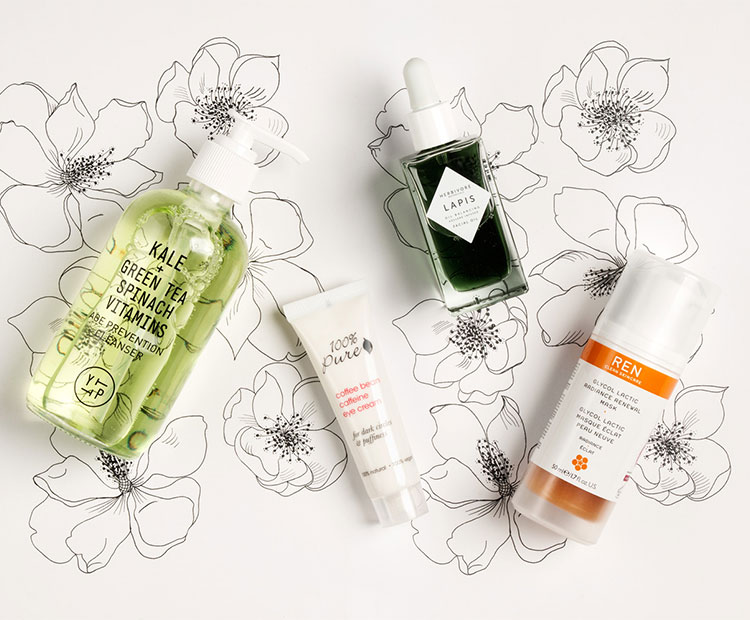 Walk down the aisle of your favorite food or beauty store and chances are you'll encounter the word "natural" several times. In skin care, although it has no official definition, most natural and organic beauty companies use it to refer to ingredients that occur in nature and are not synthetically derived. It could also mean that the product is free of potentially harmful chemicals like artificial dyes and fragrances. And it's not always about products. In some instances, natural skin care refers to an entire lifestyle, one that involves the general wellness of the mind and body. But are natural products really that much safer than their synthetic counterparts? Is there any science behind holistic beauty practices or is it just a passing fad?
"Natural and organic products are a great way of avoiding the content of toxic pesticides and preservatives and a variety of chemicals that we may or may not understand," says Alan M. Dattner, M.D., founder of HolisticDermatology.com and author of the book Radiant Skin from the Inside Out. "Plus, organic products are generally higher quality and produced by smaller houses with a little bit more personal care."
"I can assure you that going natural is not just a trend; it's here to stay," adds Ashley Vandyke, Dermstore's beauty buyer for Natural and Spa categories. "People are beginning to understand the negative short- and long-term effects harsh, synthetic chemicals have on their bodies. Those who have already made the switch to natural skin care and beauty products are loving the results!"
Ready to take the plunge into natural and organic beauty? Let us help! There are plenty of choices out there to replace your current skin and makeup products with safer, more effective and healthier skin care alternatives. Here, Ashley listed out her favorite beauty brands that use either all-organic ingredients or a mix of natural and organic ingredients.
1. Herbivore Botanicals

2. This Works

3. Youth to the People

4. One Love Organics

5. Juice Beauty

6. John Masters Organics  

7. 100% Pure

8. Eminence 

9. Ursa Major