Hoping to lighten up scarring, freckles or dark spots on your skin? You've got plenty of options, from natural brightening ingredients to prescription treatments. 
You may have heard that hydroquinone—a brightening agent—is strong enough to get the job done. While it's true that it's a powerful ingredient, the Food and Drug Administration has banned the sale of over-the-counter hydroquinone due to rising concerns over side effects from its use.
Luckily, there are many natural alternatives that can lighten dark spots and hyperpigmentation, giving you results that rival those of harsher treatments—without the harmful effects.
Here, we'll help you get up to speed on the best ingredients to target concerns from post-acne marks to sun spots for your clearest skin yet.
Why You Should Consider Natural Lighteners for Dark Spots
Products with natural ingredients have become more popular as the safety of hydroquinone has come into question. 
"Hydroquinone is one of the most researched and studied lightening agents, but can cause severe irritation and hyperpigmentation if not used correctly," explains Dr. Michele Green, a board-certified dermatologist and RealSelf contributor in New York City.
For this reason, it's best to avoid ingredients like hydroquinone or corticosteroids (such as hydrocortisone) unless prescribed by a board-certified dermatologist.
Hydroquinone-free lightening agents are an effective alternative. According to Dr. Robin Evans, a board-certified dermatologist in Stamford, CT, "These products can help with brightening, smoothing the skin and exfoliating. They can also help with pigmentary concerns like melasma."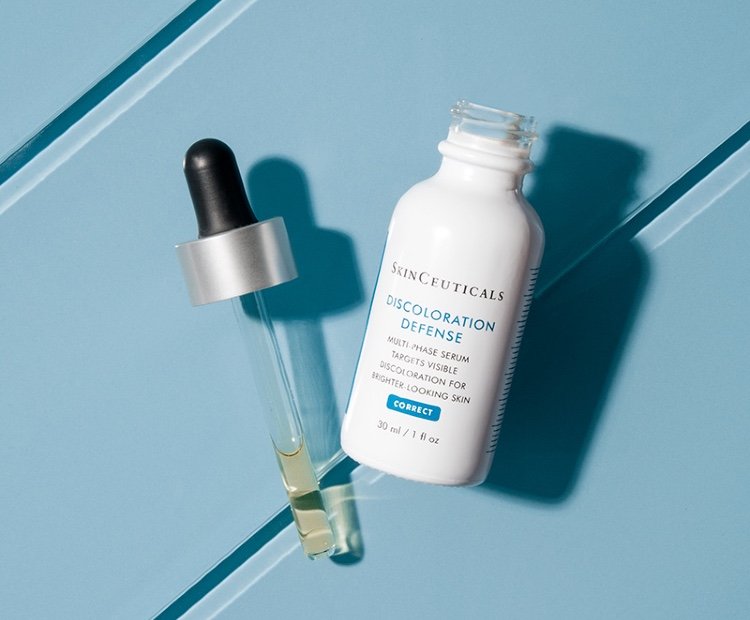 How Do Natural Dark Spot Lighteners Work? 
If you're ready to try a new wave of natural skin brighteners, consider the following dermatologist-approved ingredients.
1. Kojic Acid
Kojic acid is derived from mushroom-like fungi during fermentation and is the second most common natural lightening agent, Dr. Green says. "It prohibits the production of melanin and penetrates the upper layers of the skin, causing a lightening effect."
You can find kojic acid in serums and brightening creams. Note, it can cause some side effects like redness and irritation. Always use a low-dose (1 percent) version and test it on a small patch of your skin first before using regularly.